As part of this year's Spring Convocation celebrations, running from May 30 to June 7, McGill will confer honorary degrees upon 17 inspirational individuals.
Leaders in their respective fields, these honorary doctorates stand as examples of creativity, compassion, dedication, service, and a pioneering spirit. These are people who have made a difference in their community, in the world and – in the case of astronaut Drew Feustel – beyond.
"The McGill community is pleased to honour these extraordinary people who have each impacted and contributed to society in considerable ways," said Professor Deep Saini, Principal and Vice-Chancellor of McGill. "These outstanding honorary doctorate recipients embody McGill's values and are exemplary role models for the Class of 2023."
Honorary doctorates are McGill University's highest honours, and are awarded to people who have shown exceptional dedication to improving the lives of others, whether through research, art, public service, or philanthropy.
Fourteen of the honorary doctorates will be awarded during the Convocation ceremonies on McGill's downtown and Macdonald campuses. Three degrees will be awarded during a special installation ceremony for McGill's 18th Principal and Vice-Chancellor, Deep Saini. The installation ceremony will take place in the Convocation tent on lower field of the downtown campus on May 29 at 10 a.m.
McGill University will award its Spring 2023 honorary degrees in the following order:
Principal's Installation Ceremony, Monday, May 29, 10 a.m.
Drew Hayden Taylor, Doctor of Letters, honoris causa (D.Litt.)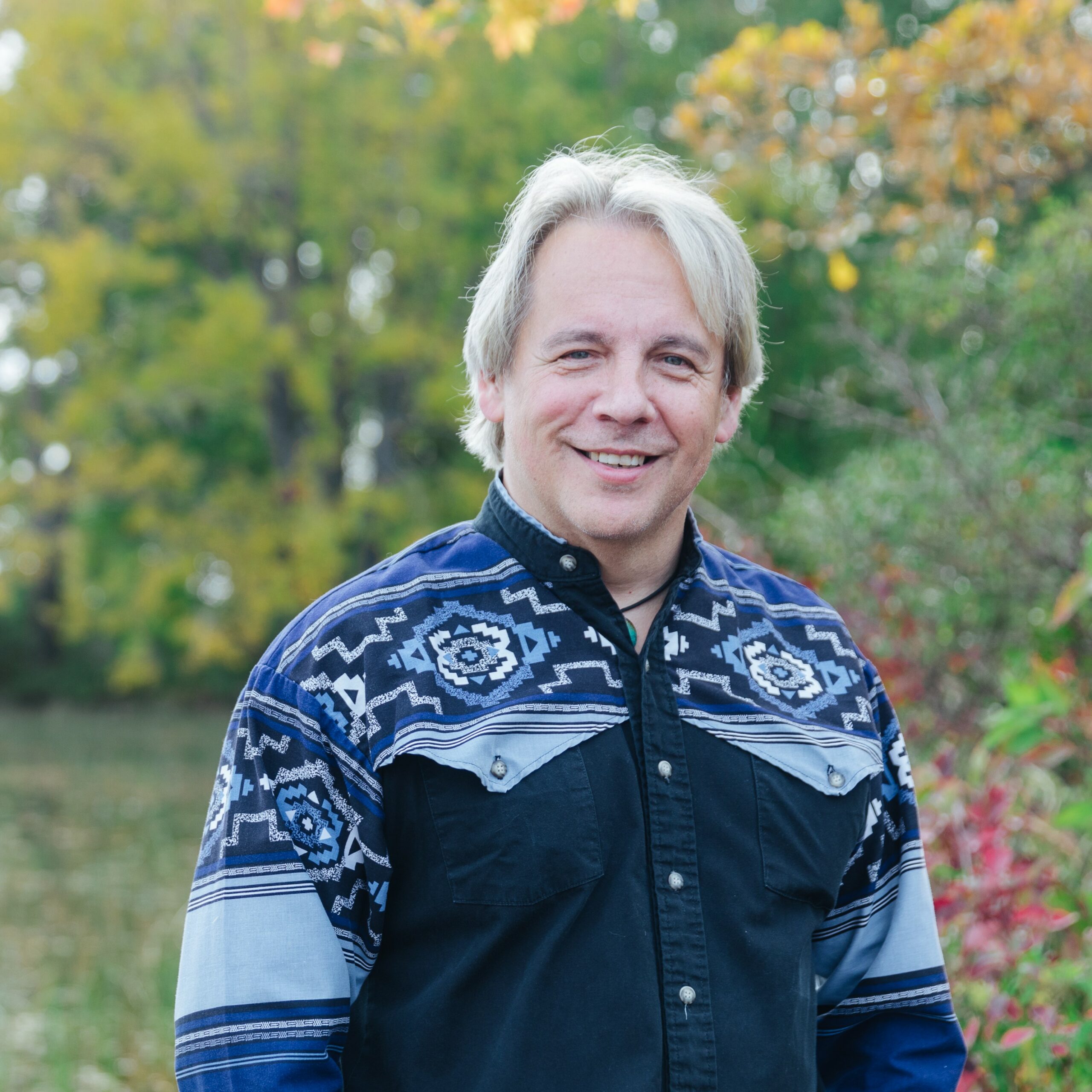 One of Canada's leading Indigenous playwrights and humorists, Drew Hayden Taylor has made a significant and prolific contribution to Indigenous theatre, film, and literature.  He has helped bridge the divide between Indigenous and non-Indigenous cultures, broadened perspectives on what is considered "Indigenous literature," and made it more accessible to all.
An Anishnaabe/Settler from the Curve Lake First Nation, near Peterborough, Mr. Taylor is an award-winning journalist, a short-story writer, novelist, filmmaker, and television scriptwriter. Mr. Taylor's writings are a significant part of the Indigenous cultural renaissance that has been gathering momentum in Canada since the 1980s.
Alexina Louie, O.C., O.Ont., F.R.S.C., Doctor of Music, honoris causa (D.Mus.)  
B.Mus. (University of British Columbia), M.A. (University of California, San Diego)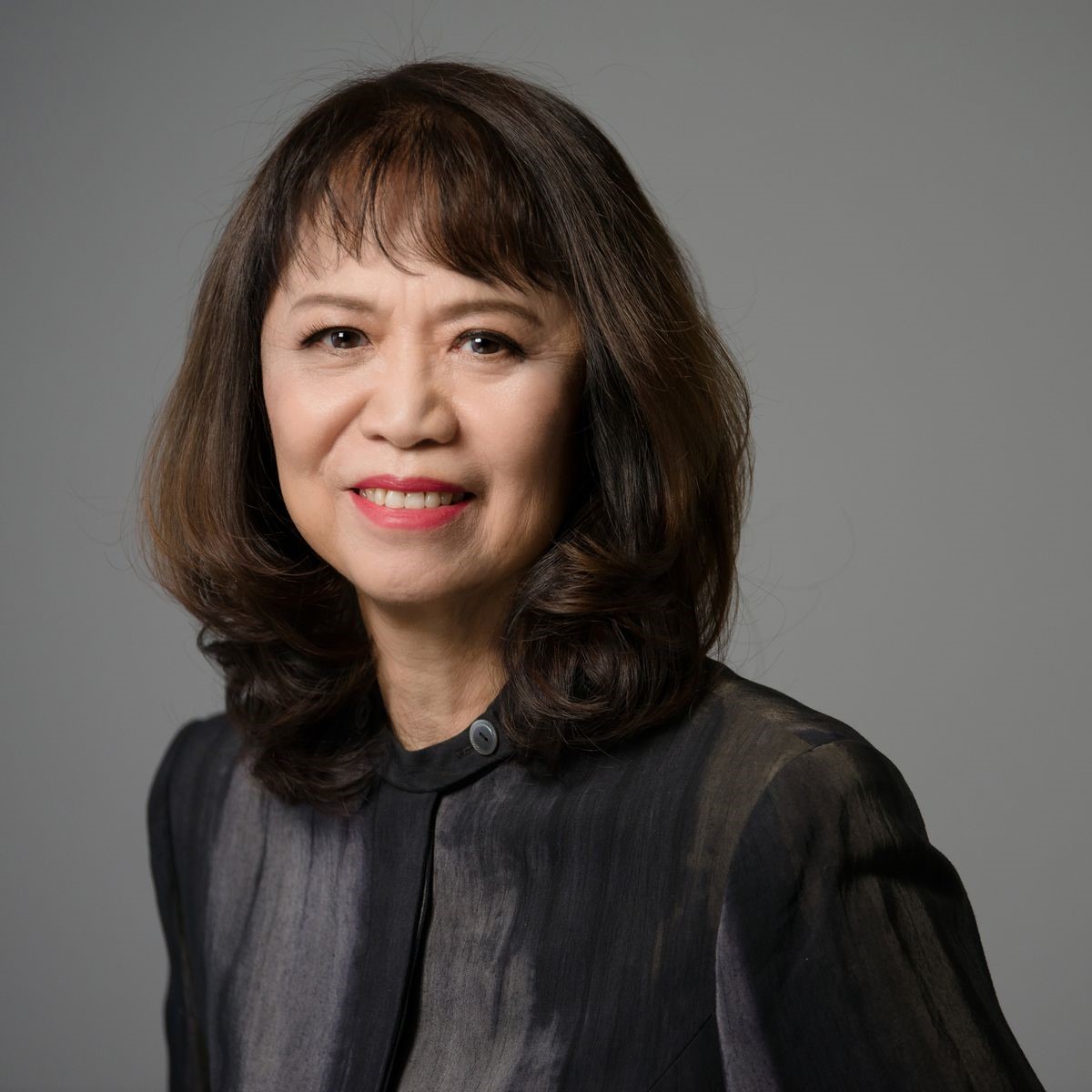 One of Canada's most celebrated and frequently performed composers, Vancouver-born Alexina Louie has written for many of the country's leading soloists, chamber ensembles, new music groups, and orchestras. She has composed in various musical genres, including ballet, opera, and scores for film and television.
Her orchestral works have been performed by leading international ensembles, and her music has been selected for production by the National Ballet of Canada.
In addition to her life as a composer, Ms. Louie is one of the most active advocates of contemporary music in Canada. She has served on many boards including the Society of Composers, Authors and Music Publishers of Canada, the Governor General's Awards for the Performing Arts, and Esprit Orchestra.
Andrew Jay Feustel, Doctor of Science, honoris causa (D.Sc.)  
A.S. (Oakland Community College), B.S., M.S. (Purdue University), Ph.D. (Queen's University)  
NASA Astronaut Drew Feustel ranks third on the list of the 252 people who have quite literally spent time "in space" – that is, outside the confines of a capsule or space shuttle.
During three space missions, Feustel completed nine spacewalks, with a cumulative time of more than 60 hours and spent a total of 226 days in space.
In 2009, he joined the crew performing the final repair and servicing of the Hubble Space Telescope. Two years later, he flew on the last voyage of the Space Shuttle Endeavour, the penultimate shuttle mission. In 2018, Dr. Feustel spent six and a half months commanding the International Space Station.
Spring 2023 Convocation (May 30-June 7)
Health Sciences A Convocation Ceremony, Tuesday, May 30, 10 a.m.
Amelia Tekwatonti McGregor, Doctor of Science, honoris causa (D.Sc.)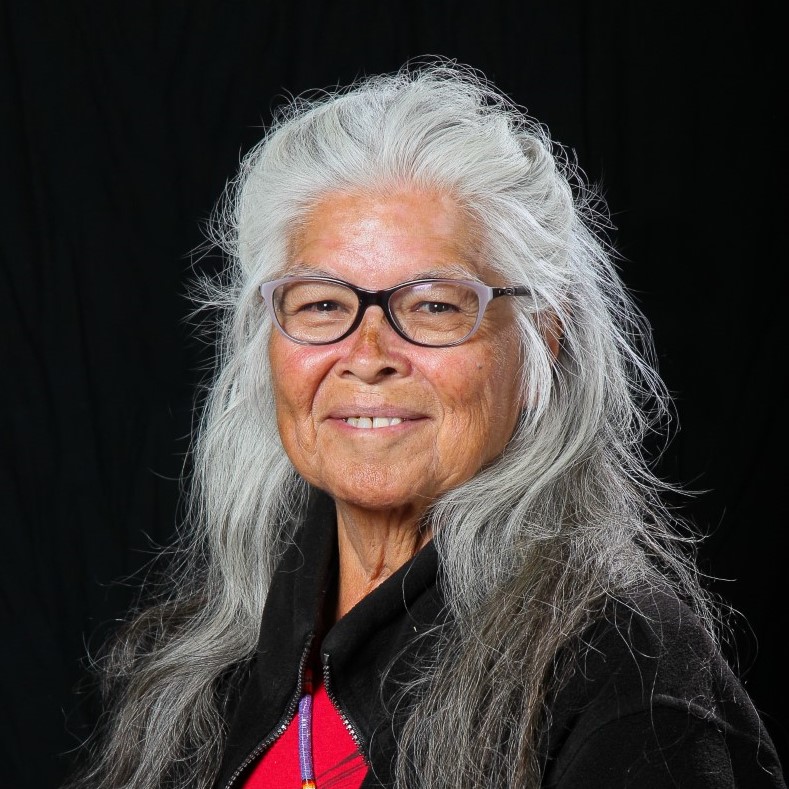 Thanks to the breadth and depth of her knowledge and experience, Amelia Tekwatonti McGregor has made vital contributions to the expanding fields of Indigenous research methodology, health promotion, and community education.
A Mohawk from Kahnawà:ke Territory, Mrs. McGregor is a revered community leader and knowledge holder. She helped create the Kahnawà:ke Schools Diabetes Prevention Project (KSDPP) in 1994 – an award-winning response to alarming rates of Type 2 diabetes in the Kahnawà:ke community.
For decades, Mrs. McGregor has shared her knowledge with the next generation, nurturing their understanding of how important it is to uphold Indigenous identity and perspective within academic institutions and the wider health-care landscape.
Health Sciences B Convocation Ceremony, Tuesday, May 30, 3 p.m.
N. Paul Rosman, F.R.C.P.(C), Doctor of Science, honoris causa (D.Sc.) 
B.Sc., M.D.C.M. (McGill University)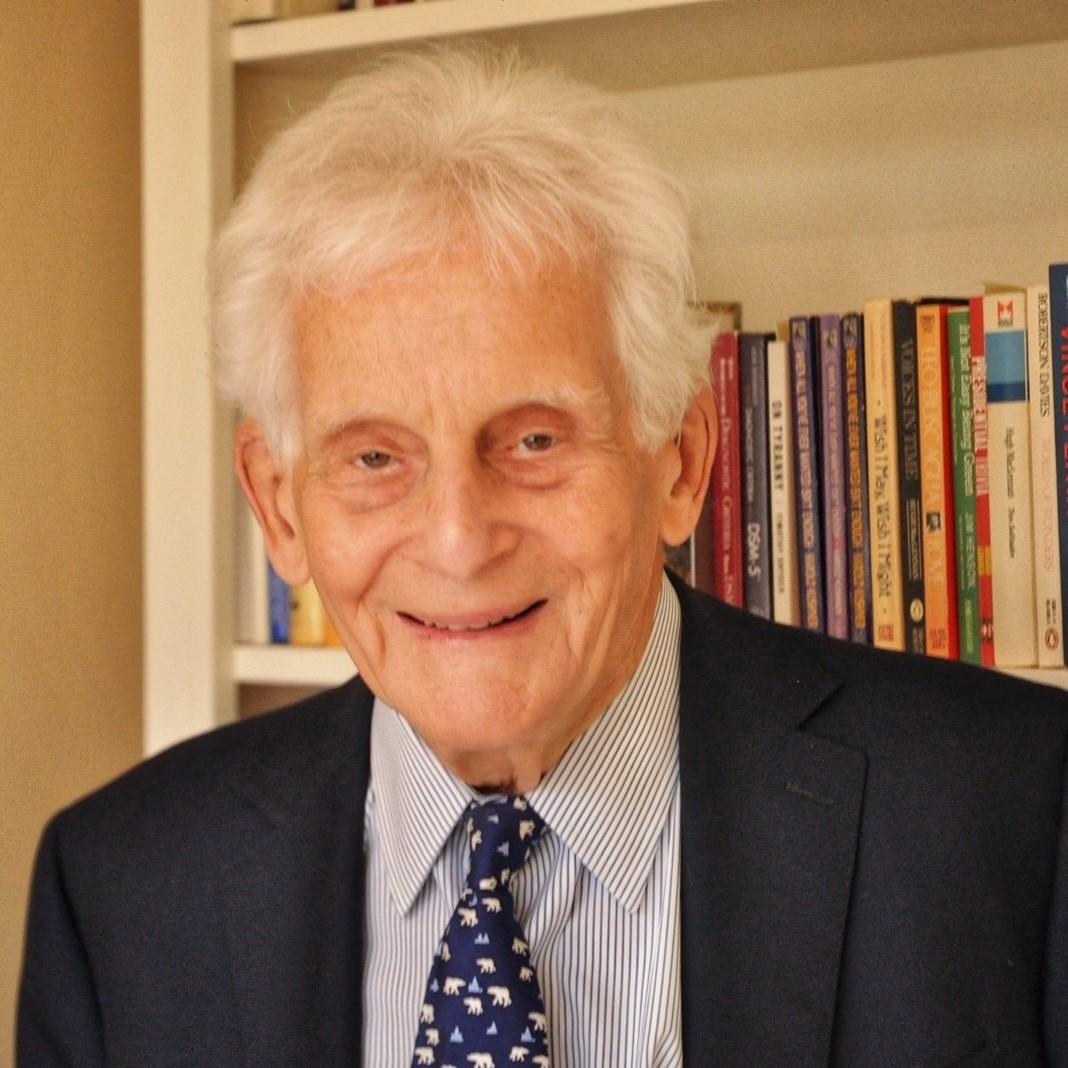 N. Paul Rosman has brilliantly mastered the combination of exceptional patient care, clinical and applied research, and the training of medical students, residents, and fellows – all while shaping the field of pediatric neurology.
Dr. Rosman's research has been fundamental to the understanding and management of disorders of the nervous system in children. He has been at the forefront of developing novel interdisciplinary approaches to the care of children with special needs. He is widely known for employing entertaining and creative interview and examination techniques, particularly with children, to elicit information others failed to gain and which would often prove crucial to forming a diagnosis.
Desautels Faculty of Management Convocation Ceremony, Wednesday, May 31, 10 a.m.
Serge Godin, O.C., O.Q., Doctor of Laws, honoris causa (LL.D.)  
B.A. (Université Laval)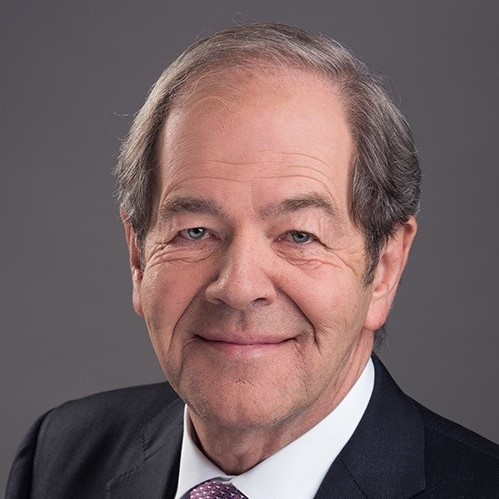 Serge Godin is a model of leadership and social engagement, both in terms of his contribution to the information technology sector and to the broader Canadian business community. His company, CGI, employs 91,000 consultants and professionals, operates in 400 markets in 40 countries, and is one of the largest independent IT and business consulting services firms in the world.
In 2000, Mr. Godin and members of his family established the Godin Family Foundation, whose mission is to alleviate poverty, promote education, and improve the health of children and teens in need. In addition to youth causes, his Foundation supports the Montreal Neurological Institute, the McGill-HEC Executive MBA program, and the McGill Centre for Research and Teaching on Women.
Faculty of Law Convocation Ceremony, Wednesday, May 31, 3 p.m.
Christiane Taubira, Doctor of Laws, honoris causa (LL.D.)    
Christiane Taubira's career has been a sequence of firsts: the first woman to be elected French Guiana's deputy to the French National Assembly; the first Black person to run in France's presidential election; and the first Black woman to be named justice minister of France.
Deeply committed to civil rights and equality, Ms. Taubira founded the Guianese Walwari Party and was first elected as a member of the French National Assembly for French Guiana in 1993.
Ms. Taubira was appointed justice minister of France by President François Hollande in 2012, and she quickly became known as one of the most outspoken and progressive voices in his government. In 2013, she introduced a bill legalizing same-sex marriage in France.
Faculty of Education Convocation Ceremony, Thursday, June 1, 3 p.m.
Dante Cicchetti, Doctor of Science, honoris causa (D.Sc.)  
B.Sc. (University of Pittsburgh), Ph.D. (University of Minnesota)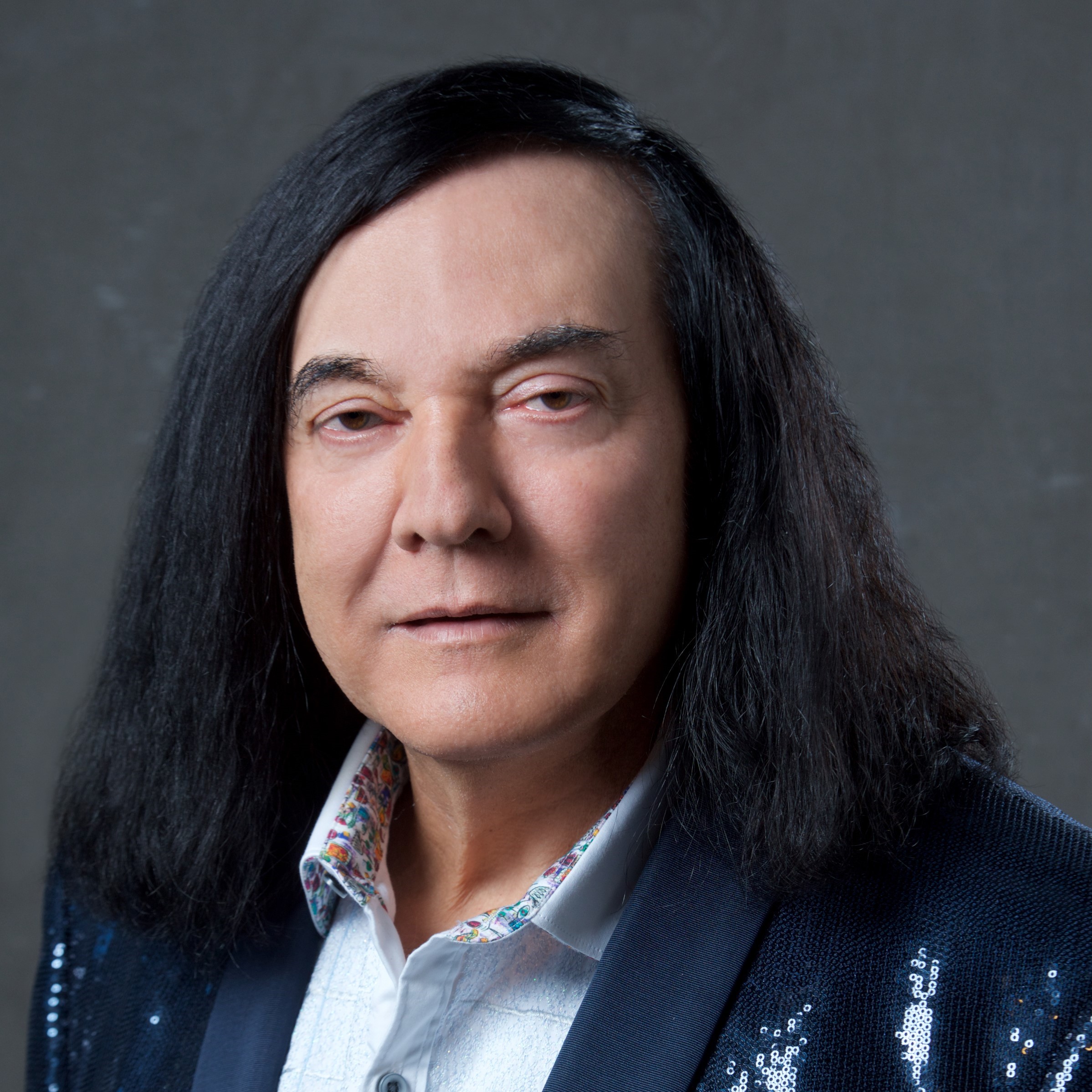 A visionary theorist, researcher, and clinician, Dante Cicchetti formalized the multidisciplinary field of developmental psychopathology – and improved the lives of countless children in the process.
Dr. Cicchetti's unique work, combining theoretical and technological science with applied intervention, has challenged the way scholars, educators, professionals, and policy makers work with children and adolescents whose development is at risk due to physiological, psychological, experiential, and/or societal reasons.
His pioneering research with children with Down syndrome, maltreated children, and children of depressed parents has transformed the discourse and applied work with these and other vulnerable groups of youth.
FAES Convocation Ceremony A, Friday, June 2, 10 a.m.   
Vijay P. Singh, Doctor of Science, honoris causa (D.Sc.)  
B.Tech. (G. B. Pant University of Agriculture and Technology), M.Sc. (University of Guelph), Ph.D. (Colorado State University), D.Sc. (University of Witwatersrand)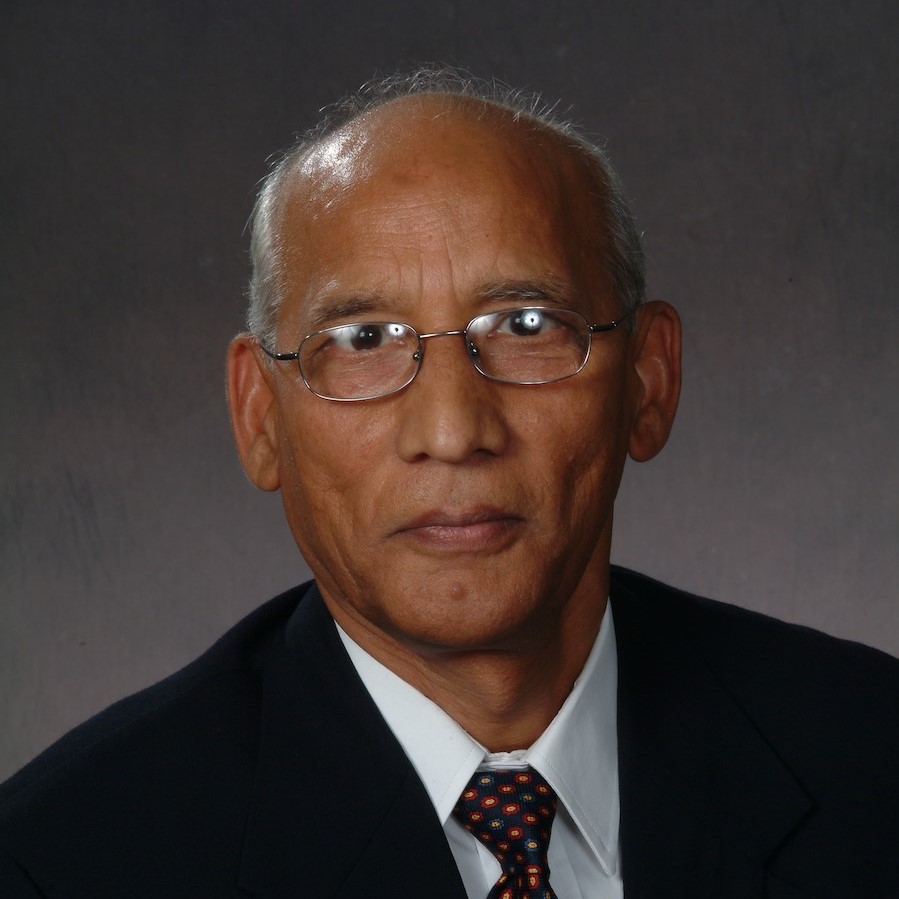 With degrees in agricultural engineering, engineering hydrology, civil engineering, and environmental and water-resources engineering, Professor Vijay Singh has devoted his stellar career to developing a multi-disciplinary framework of environmental and water-resources science and engineering.
He pioneered a systems approach to hydrology, paving the way for the development of the most advanced technologies for experimental measurements and both field and satellite observations. Professor Singh's research has also led to new modelling developments in the areas of watershed hydrology and environmental systems. His ground-breaking research, combining theoretical with practical applications, has helped shape modern hydrological sciences.
FAES Convocation Ceremony B, Friday, June 2, 2:30 p.m.   
Dale Bauman, Doctor of Science, honoris causa (D.Sc.)  
B.S., M.S. (Michigan State University), Ph.D. (University of Illinois)   
A renowned leader in policy-making decisions on scientific agricultural issues, Dale Bauman has left an indelible mark in the fields of animal and nutritional sciences. His research integrating nutrition, biochemistry, and endocrinology has provided novel concepts, identified basic mechanisms, resulted in commercial applications, and has had a positive effect on public understanding of nutrition and animal agriculture globally.
Professor Bauman became internationally recognized for his study and teaching on the metabolic regulation of nutrient use as it relates to lactation biology, animal-derived functional foods, and the environment.
Faculty of Science, Convocation Ceremony A, Monday, June 5, 10 a.m.
Daniel Simberloff, Doctor of Science, honoris causa (D.Sc)   
A.B. (Harvard College), Ph.D. (Harvard University)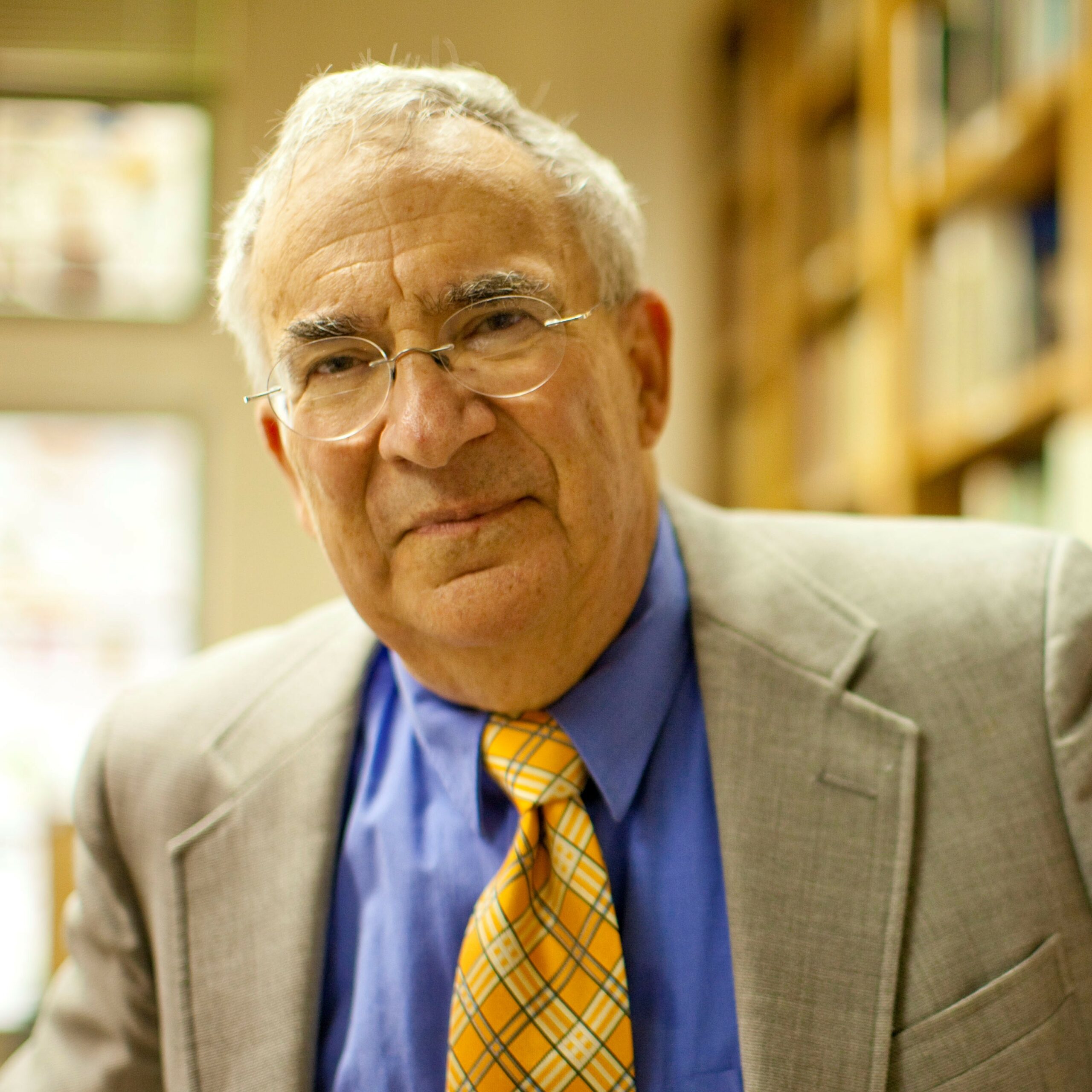 A pioneer and renowned scholar in ecology and conservation biology, Daniel Simberloff's research has informed the design of nature reserves, the management of invasive species, and the risks of biological control. Studying the susceptibility of ecosystems to biological invasions years before the phenomenon became a thriving subdiscipline, Simberloff is a world leader in this research area.
His work helped motivate U.S. President Bill Clinton's 1999 Executive Order that outlined a federal strategy to address the threat of invasive species and established an Invasive Species Advisory Committee, on which Dr. Simberloff served and which produced the first national invasive-species-management plan for the United States.
Faculty of Science Convocation Ceremony 'B', Monday, June 5, 3 p.m.
Barbara J. Finlayson-Pitts, F.R.S.C., Doctor of Science, honoris causa (D.Sc.)  
B.Sc. (Trent University), M.Sc., Ph.D. (University of California, Riverside)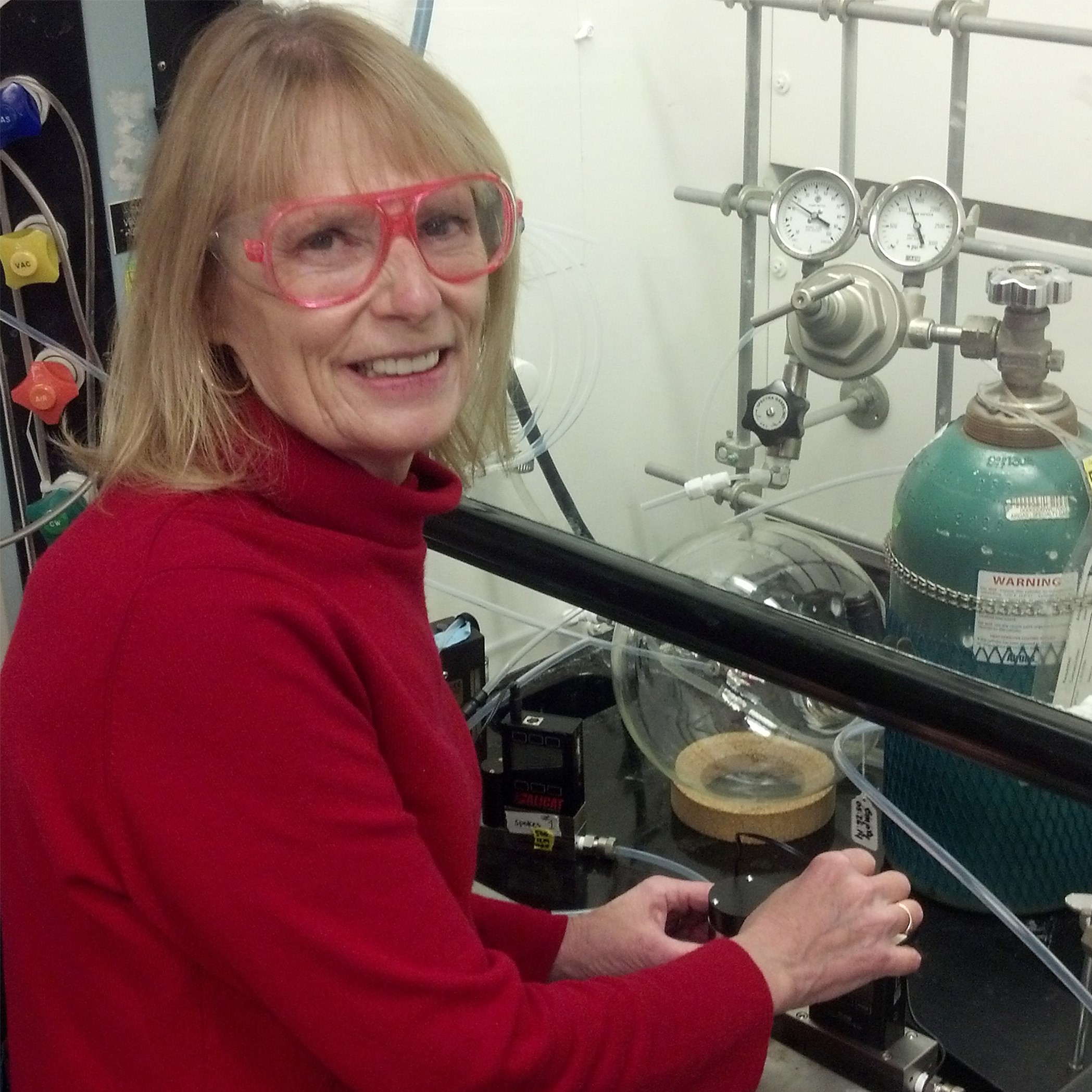 Ottawa-born Barbara Finlayson-Pitts is a renowned atmospheric chemist whose pioneering research has led to novel breakthroughs and insights into the most important aspects of atmospheric chemistry, and the causes and creation of air pollution.
Professor Finlayson-Pitts's research group is dedicated to the study of atmospheric processes. She is focused on obtaining a molecular-level understanding of reactions that have the potential or are known to occur in the atmosphere and is particularly interested in interactions at the interface between air and water as well as air and particles, where gases meet liquids or solids.
Faculty of Arts Convocation Ceremony A, Tuesday, June 6, 10 a.m.
Françoise Sullivan, O.C., Q.C., Doctor of Letters, honoris causa (D.Litt.)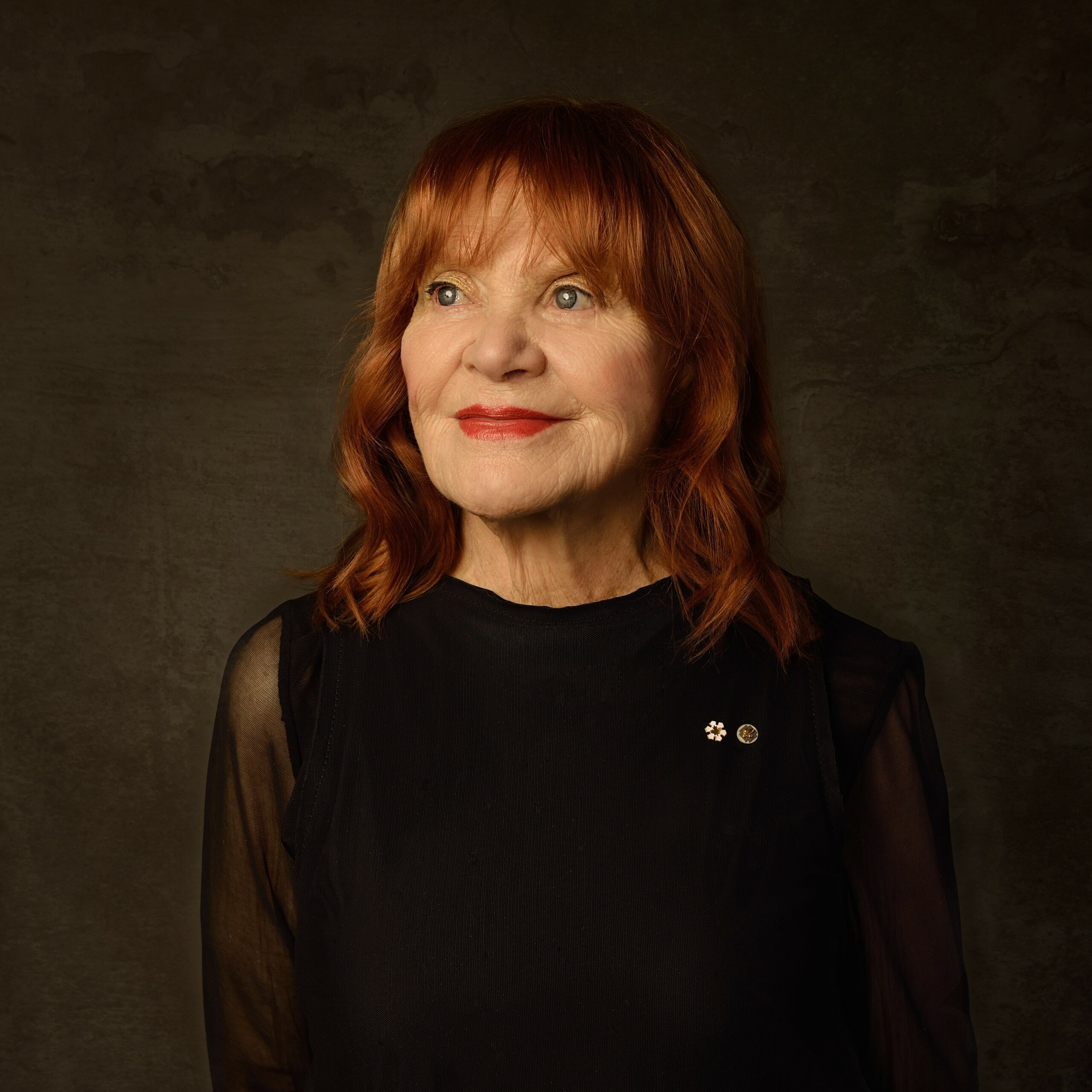 A renowned dancer, choreographer, painter, sculptor, and photographer, Françoise Sullivan, who will celebrate her 100th birthday on June 10, has made exceptional contributions to the arts in Canada.
A native Montrealer, Ms. Sullivan was one of Canada's first multidisciplinary artists, with a career spanning more than 70 years. Beginning as an artist and a classical dancer, she studied modern dance from 1945 to 1947 in New York.
In the 1960s, Ms. Sullivan studied sculpture, learning to create in Plexiglas, wood, and metal, welding her own work. By the 1970s, she had added conceptual art to her repertoire and in the 1980s she returned to painting, developing her own approach to abstraction.
Faculty of Arts Convocation Ceremony B, Tuesday, June 6, 3 p.m.  
Charlie William Watt, O.Q., Doctor of Laws, honoris causa (LL.D.)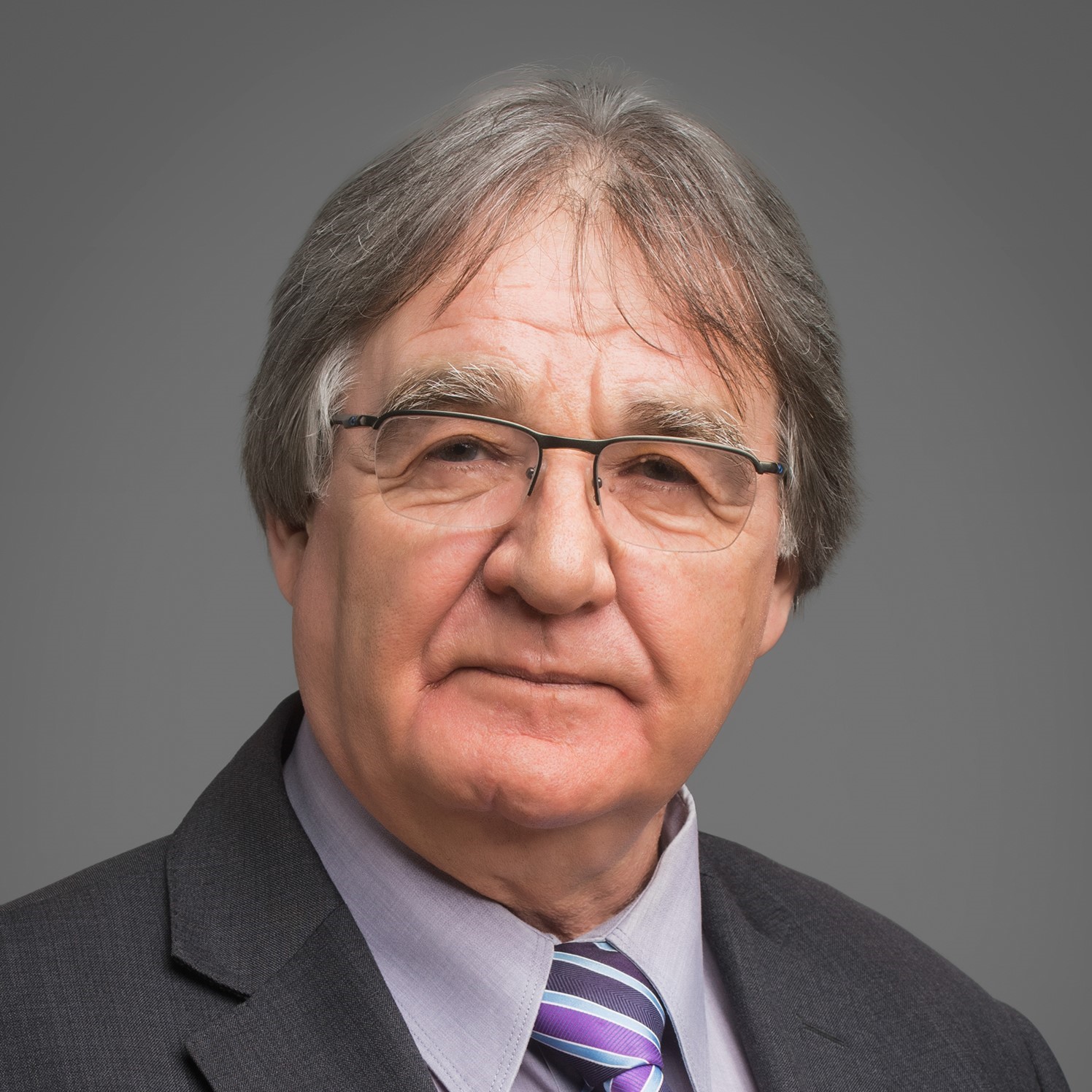 A prominent Indigenous-rights advocate, Charlie William Watt is a respected leader in Nunavik who has made enormous contributions to the Inuit community, Quebec and Canada.
In the 1970s, Mr. Watt led the Inuit of northern Quebec (now called Nunavik) in negotiations that resulted in the 1975 signing of the historic James Bay and Northern Quebec Agreement.
His leadership during the Canadian Constitutional debates of the early 1980s helped ensure Aboriginal rights were enshrined in Canada's repatriated Constitution.
Appointed to the Senate in 1984, Senator Watt was instrumental in changing Senate rules to allow the use of his mother tongue, as well as for producing the first materials in Inuktitut on the Canadian Parliamentary system.
Faculty of Arts Convocation Ceremony C, Wednesday, June 7, 10 a.m.
Nicholas Cronk, Doctor of Letters, honoris causa (D.Litt.)    
M.A., D.Phil. (University of Oxford)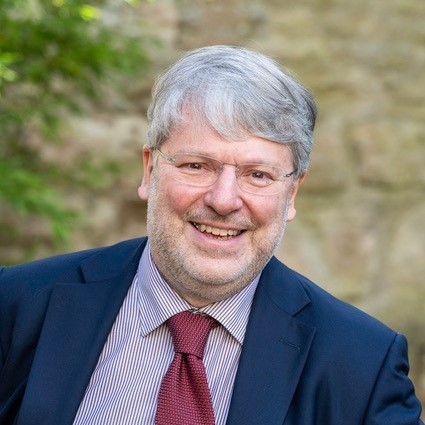 Author, professor, and pioneering researcher Nicholas Cronk is at once one of the world's pre-eminent Enlightenment scholars while standing at the forefront of digital humanities technology. His work has been and remains crucial to the development of digital humanities research and is broadening our understanding of 18th-century civilization.
Professor Cronk was the general editor of the Complete Works of Voltaire, the first critical edition of the totality of Voltaire's writings in the original French, arranged chronologically. Professor Cronk coordinated an international team of more than 100 academics to complete this immense, 205-volume project.
Professor Cronk is now leading the planning of the digital edition of Voltaire's complete writings as part of a new initiative titled Digital Enlightenment.
Schulich School of Music Convocation Ceremony, Wednesday, June 7, 3 p.m.
Elizabeth Wirth, Doctor of Music, honoris causa (D.Mus.)
B.A. (McGill University)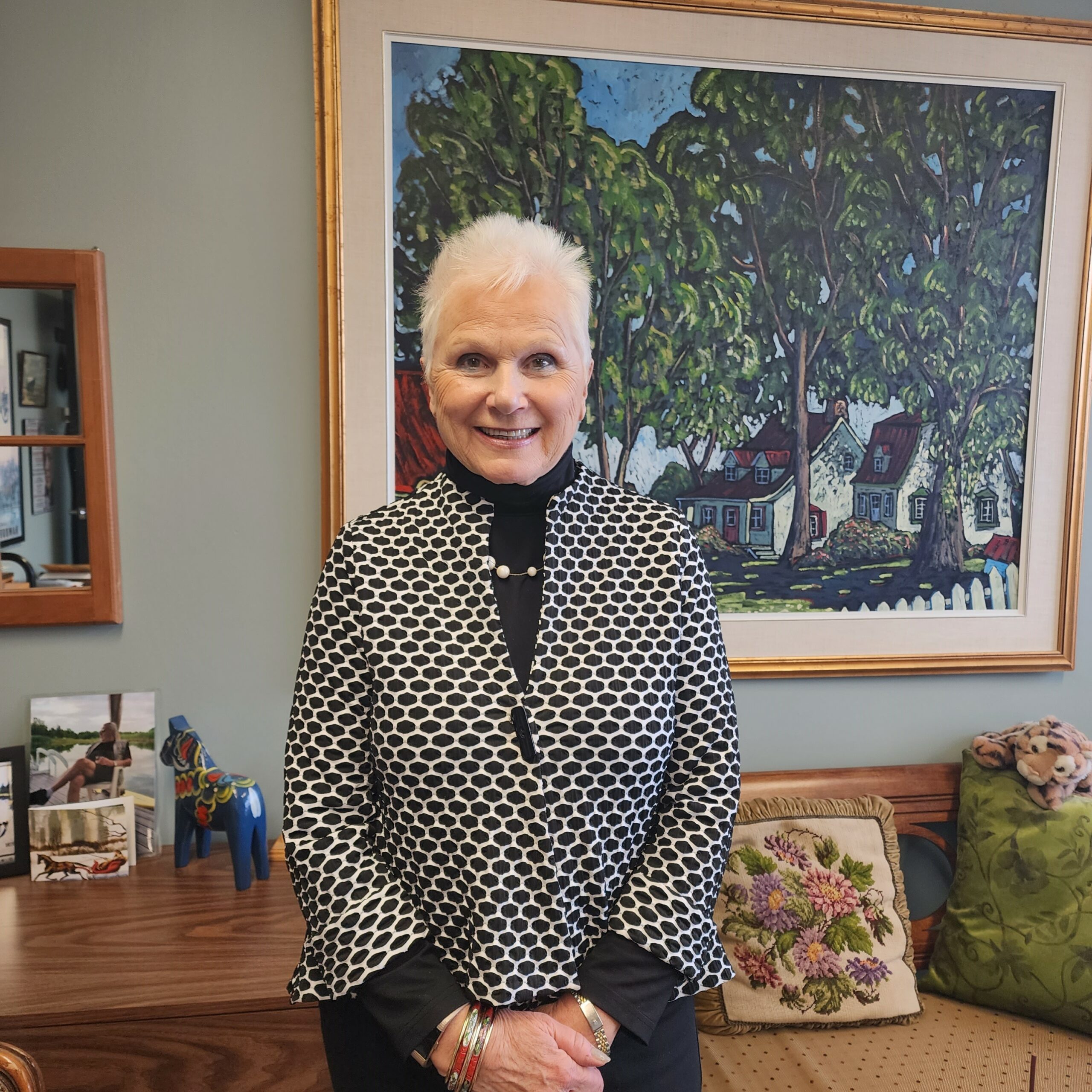 A successful businessperson, committed volunteer, and generous philanthropist, Elizabeth Wirth is a respected and inspiring role model.
President and CEO of WirthBrand Inc., Ms. Wirth is also chairperson and founding director of M.F. Wirth Rail Corp.
Ms. Wirth has been a member of the Schulich School of Music's Faculty Advisory Board for more than 20 years and its Chair since 2008.
On top of endowing the Students Initiatives Fund at the Schulich School of Music, Ms. Wirth established the Wirth Vocal Prize, which recognizes a voice student who demonstrates exceptional talent and significant promise for an international career.
Along with her father, Ms. Wirth generously supported renovations to Schulich's opera-training facilities to create the Wirth Opera Studio.
School of Continuing Studies Convocation Ceremony, Wednesday, June 7, 6:30 p.m.
Ram Panda, Doctor of Laws, honoris causa (LL.D.)  
M.Eng., M.B.A. (McGill University)  
Since graduating from McGill more than 50 years ago, Ram Panda has been one of the University's most loyal champions.
Mr. Panda has had an impressive career as an entrepreneur and software developer. In 1978, he combined his software expertise and business acumen to co-found Invera Inc., a company that today is a leading supplier of resource planning systems.
Mr. Panda recently completed a five-year term as Chair of McGill's Board of Governors, during which he guided the University through exciting milestones, as well as the unprecedented challenges of the COVID-19 pandemic and supporting critical innovations in virtual and hybrid learning.
A generous benefactor of the University, Mr. Panda supported the recently launched McGill Students and Scholars at Risk Fund – a fund that provides urgent financial support to international students, postdoctoral fellows, scholars, and researchers who have been displaced by conflict or other humanitarian crises.