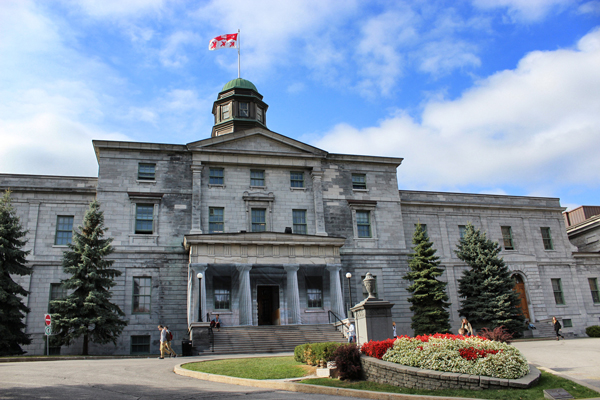 At first glance, the picture on the upper left seems like just another photo of the iconic Arts Building. But people with an eagle eye will notice that all is not as it appears.
The masonry of the portico, originally installed in 1926, is showing signs of its age and has been stabilized with jacks (left) until such time as it can be repaired. A project will be initiated in 2015 to restore the portico.
If you look closely at the top photo, you will notice the decorative screen that was installed on Oct. 1, in front of the building to conceal supporting jacks and boarding installed in the area. The building continues to be accessible via the portico front entrance.
Fast facts about the Arts Building:
The Arts Building was originally designed in the Palladium Revival style. The Original design was for a two-storey portico.
The portico design was considered too costly, so a 'temporary' one-storey wooden version was built in 1860 as a cost-cutting measure.
The wooden portico was replaced with the current masonry version in 1926.