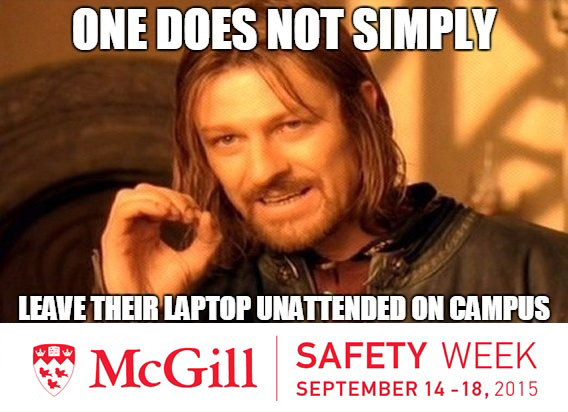 Emergencies do happen at McGill. That's why Safety Week is back!
From Sept. 14 through 18, there will be a variety of information tables and presentations on the downtown campus to get you up to speed on safety at McGill. After all, safety is everyone's business. Don't miss out on the following key events:
• The Dawson College School Shooting Experience presented by Diane Gauvin, Academic Dean of Dawson College (Register online).
• The McIntyre Hazardous Waste Facility Open House (Register online).
• Revisiting the Macdonald Campus Barn Fire with Paul Meldrum, General Manager of Macdonald Campus Farm
Check out the Safety Week website for more information