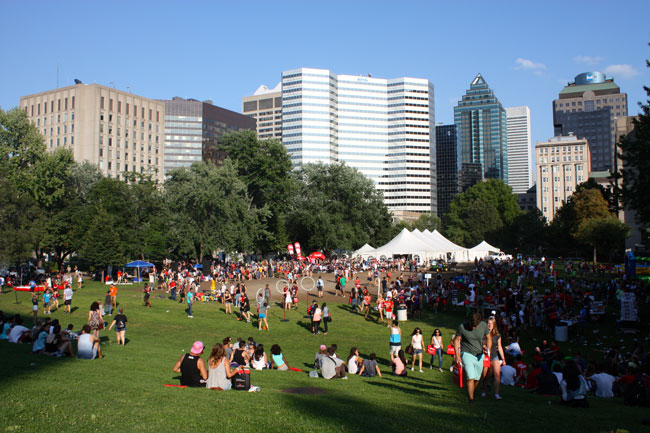 Campus Life & Engagement invites the McGill Community (that means you!) to Engage McGill, our welcome-back event, taking place Tuesday, Sept. 1, from 4:30 p.m. to 7:30 p.m. on Lower Field.
What better way to kick off the new academic year than having a great time with your friends, family, and colleagues? There will be hot dogs, popcorn, carnival games, smoothies and a number of performances by our talented student body. We'll also be setting up a friendly Student Staff Tug-Of-War, which you can sign-up for here.
Check out the website for more information and to join the Facebook event! We can't wait to see you.