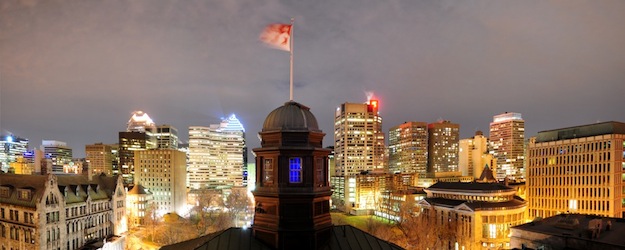 By McGill Reporter Staff
An advisory committee has been struck to find the successor to Heather Munroe-Blum, whose second term as McGill Principal will come to an end on June 30, 2013. A message about the Committee and its mission was sent to members of the McGill community earlier this week.
The Advisory Committee for Nomination of a Principal, formed in accordance with the Statutes of McGill University, has Stuart 'Kip' Cobbett, Chair of the McGill Board of Governors, serving as Committee Chair, and includes 14 other members of the University community.
The Committee's primary task will be to identify and consider qualified individuals for the position; and to nominate top candidates from whom the Board shall select the Principal. It has decided to use professional assistance in the search and will engage a major firm with
experience in U-15/AAU university presidential searches. In the coming weeks the Committee will hold a series of face-to-face meetings to hear the views of interested members and supporters of the University.
The Committee also invites members of the McGill community to submit any input and advice concerning the advisory process for Principal. All comments are welcome, however the Committee would particularly welcome views regarding:
• opportunities, challenges, issues, and priorities facing the University over the next 5-10 years which are relevant to the nomination process;
• the key roles and responsibilities of the Principal in leading McGill through the next 5-10 years;
• the required and desirable characteristics, leadership skills, qualifications and experience of candidates for the position of Principal.
Relevant comments should be addressed to Stuart 'Kip' Cobbett by campus mail, care of the Secretary General, or by email to advisory.principal@mcgill.ca no later than Friday, May 18. The written submissions, together with the knowledge gained through the face-to-face consultations, will assist the Committee in planning the advisory process and in the development of a position profile to be used in identifying and assessing candidates. Suggestions for prospective candidates are also welcome.
In due course the Committee will place appropriate advertisements for the position and will seek applications and nominations.
The nomination of the next Principal ultimately must be approved by the McGill Board of Governors. The Committee's aim is to present its nominations in time to enable the new Principal to take office in Summer 2013.
Read the full message, which includes the names of all the Committee members, here: www.mcgill.ca/channels/announcements/item/?item_id=216030