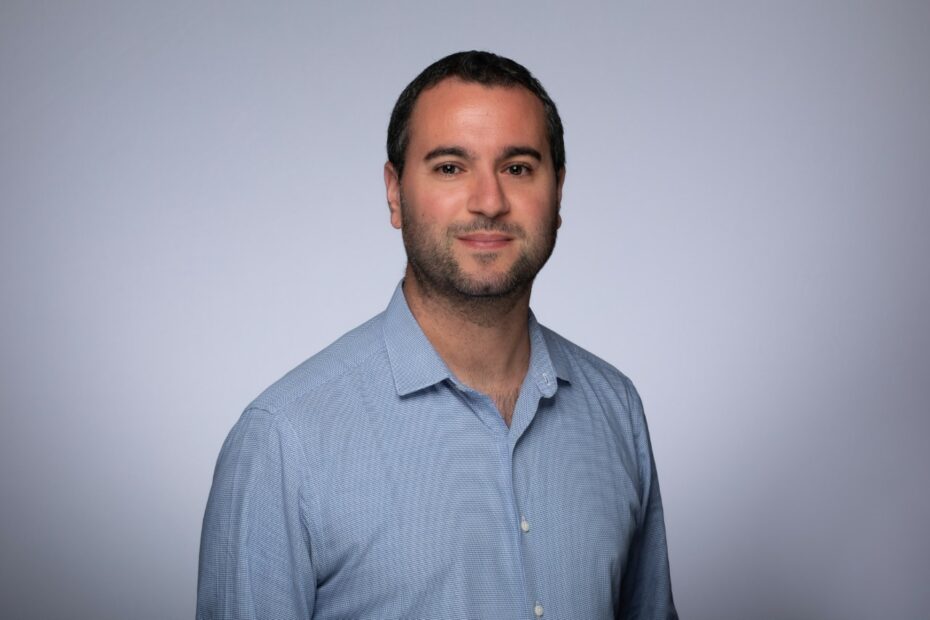 On December 14, SCALE AI announced the creation of four new AI research chairs in major Canadian universities. The new SCALE AI Chair in Data Science for Retail at McGill University will be held by Professor Maxime Cohen.
The Montreal-based supercluster specializing in artificial intelligence (AI), SCALE AI acts as an investment and innovation hub that accelerates the rapid adoption and integration of AI and contributes to the development of a world-class Quebec and Canadian AI ecosystem
"We have noticed the incredible impact of AI research chairs on our universities, as they create a favourable environment for the brightest minds to exchange their most creative and innovative ideas," says Julien Billot, CEO of SCALE AI. "We are proud to be supporting these chairs."
Maxime Cohen: Toward an ethical AI
During a rush hour surge, you expect to pay a little more for an Uber. You shouldn't expect to pay more based on the colour of your skin, but analysis of Uber's dynamic pricing model showed this was happening.
Uber determines fares using an algorithm based on supply, demand and a set of other factors. When researchers analyzed data from 100 million Uber rides in Chicago, they found prices were higher for trips that started or ended in a neighbourhood that was not predominantly white. The company denied this was the result of discrimination, and claimed that land use patterns, trip purpose, and time of day could all have been factors. But it did not deny it had charged Black Chicagoans higher fares.
"Advances in artificial intelligence (AI) have been moving so fast that regulators have not been able to keep up," says Maxime Cohen, a Professor of Retail and Operations Management at McGill's Bensadoun School of Retail Management (BSRM).
"It is very important to regulate the AI space to ensure it is not hurting people. When you take a decision with an algorithm, you need to make sure that those decisions do not create harm. There are many examples of how it can. You don't want algorithmic biases to be embedded in decision making. If you offer different prices to different people, you need to be extremely careful about how you do it. You need to make sure that algorithms are not using sensitive data like race and gender to set prices."
Cohen is the co-Director of BSRM's Retail Innovation Lab and the new SCALE AI Research Chair in Data Science for Retail. The five-year chair will use AI to encourage healthier food choices; re-use more goods via a circular economy; make small businesses more efficient by digitizing supply chains in emerging markets; and increase access to legal advice. It will help fund three postdoctoral researchers, two PhD students and two Master's students.
But ensuring that algorithms do not actively discriminate is only the first step toward more ethical AI. Cohen has integrated social welfare and sustainability in every stage of the research program.
Enabling healthier food choices and improving inventory planning
With an endless assortment chips, candy and chocolate – and perhaps a small bowl of apples — convenience stores can be a challenging place to make healthy eating choices. But it doesn't need to be that way.
"We want to investigate mechanisms that incentivize convenience store shoppers to eat healthy," says Cohen.
"For example, giving discounts for different products, or putting them in prominent locations.  We want to test approaches and quantify what works best and when."
This research will use computer vision to analyze shoppers' trajectories inside the store, where they linger, and what they buy. Cohen will use this data to devise merchandising arrangements that most encourage healthy eating.
In Latin America, small shops have a different challenge. A large percentage of household shopping takes place in bodegas – convenience store-sized shops that sell a variety of household items such as produce, canned goods, and cleaning supplies. Cohen has partnered with Turbodega, an innovative Montreal-based startup that aims to modernize the supply chain of millions of grocery stores in Latin America.
"In LATAM, most store owners don't have access to data, automation or AI techniques to decide how to order their inventory," says Cohen.
"People go to the store more often, and buy smaller quantities. We need data about this, so that AI algorithms can understand this way of consumption. We want to develop algorithms that learn how these patterns are different. This could help address mismatches of supply and demand, which can be a huge issue for bodegas. Often, extra supply is wasted, or there are stock outs and shelves are empty. We want to reduce this."
Increase profit, reduce waste
More efficient inventory management could help small businesses increase their profits, and reduce their waste. The SCALE AI Research Chair in Data Science for Retail is also developing ways to reduce waste via the circular economy.
"The circular economy tackles the challenge of waste by redefining how people consume resources. Many products are underused when they are discarded and replaced, but the circular economy aims to reuse, share, repair, refurbish, remanufacture, and recycle them for as long as possible," says Cohen.
Cohen is working with the Quebec-based companies Golf Avenue and Laps to develop a resale market for golf equipment and bicycles.
"Let's say you buy a bicycle. Then, a year or two later, you no longer need it. It could be re-purchased and resold to the next customer," says Cohen.
"But there are a lot of pricing, inventory and supply chain decisions that need to be revisited for the circular economy. How should bikes be sourced? Should you deliver them or ask the customer to ship them? Will loyalty programs be effective? We will test strategies that incentivize participation in the circular economy."
Developing tools to deliver free legal advice and increasing access to justice
Cohen is also the Associate Director for Strategy and Partnership of the Conflict Analytics Lab (CAL), a research consortium hosted at Queen's University. And the new SCALE AI Research Chair will work with CAL to leverage AI to improve access to legal advice.
During the early months of the pandemic, CAL launched MyOpenCourt.org, an AI-powered platform that uses legal texts and past cases to answer questions related to employment law, like whether a worker is entitled to termination compensation. The new Research Chair will work to develop additional tools, including one that uses AI for dispute settlement.
"We want to help people receive legal advice, and increase access to justice, because not everyone can afford hiring a lawyer. Judges can be influenced by many legal and non-legal factors, so there is also a transparency aspect. If you tackle this with AI, you can (and should) enforce some level of transparency, fairness and equity."