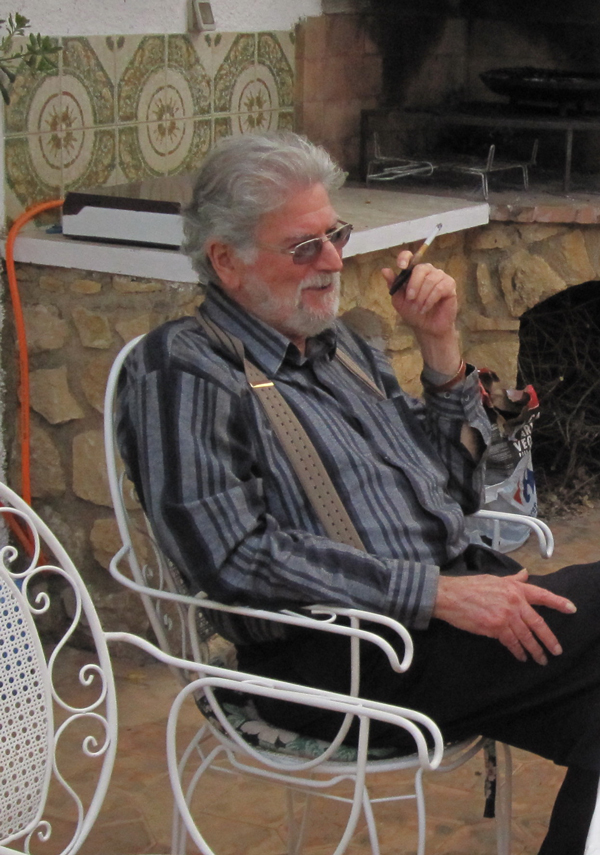 By James Putzel
For many generations of students who studied politics at McGill University, Sam Noumoff was an iconic figure. He taught courses in political theory and comparative politics that you would be hard pressed to find on the curricula of universities in the developed, or indeed the developing, world today. Aside from offering a radical perspective on the comparative politics of East Asia, over the years Sam introduced thousands of students to Marxist political theory and even offered a course, on which I was briefly his teaching assistant, called Comparative Revolution.
Sam, with his radical ideas, was often a thorn in the side of the University administrators who more than once tried to get rid of him. He was part of the failed effort, back in the 1970s, to unionise the faculty at McGill. However, over the years I think there developed a begrudging respect for Sam among the high and mighty at McGill. As a long-time member of Senate he tirelessly worked for academic freedom and faculty and student welfare.
Sam came to McGill from the United States in 1967 as a young firebrand deeply involved in the movement against the Vietnam War. He fought a life-time battle against what he was not afraid to label as US imperialism, or what he said was the "U.S. determination to control the world's destiny on its own terms through military power". Over the years he gained the respect of leaders of revolutionary movements and national liberation struggles as he tirelessly, and often quietly, intervened where he could to advance their cause.
For many of us who studied at McGill in the 1970s Sam, along with his colleague and friend Paul Lin, introduced us to the history of the Chinese revolution. Sam had a profound understanding of modern Chinese politics and the social and economic transformation unleashed by the Chinese Communist Party that has proven to be one of the most extraordinary experiences of late development the world has ever seen. He was deeply philosophical but by no means naive about the Party's efforts to lead the country forward into the 21st Century. Sam saw the incremental moves towards developing a more democratic China on its own terms over the past couple of decades as part of a long historical process, which would be driven by the Chinese people's own efforts to build their future.
While Sam became an authority on politics in China, Japan and the Koreas, he maintained relationships with organisations and movements all over the South and often with individuals caught in the grip of asymmetric power. Over the years he assisted countless people in their small and big struggles in life, never asking for anything in exchange, always concerned about their well-being. Countless individuals from Cuba and across Latin America, the Philippines, India, Palestine and so many other places will have very personal memories of correspondence, advice and unselfish assistance that Sam provided.
But I will always remember Sam foremost as a teacher. In those early days when I was a young rebel opposing the Vietnam War and smitten by the counter-culture of the early 1970s, I can remember Sam drawing spirals on the blackboard in an attempt to get us to understand dialectics and how processes of incremental change can lead to qualitative leaps. He introduced me to the works of scientific socialism and he was aghast when, inspired by the Chinese revolution, I told him I was leaving university without finishing my degree to go out and live what we were studying. When I humbly knocked on Sam's door almost a decade later, he generously welcomed me back and was a constant source of encouragement as I got serious about critically studying the history of socialism, the economics and politics of development and launched myself on a long process of finishing my BA, getting a scholarship to do a Masters and then one to go on to undertake doctoral research at the University of Oxford.
I probably became much more circumspect about socialism than Sam in the years after I returned to my studies and perhaps Iearned more about political science and development economics from other professors. But Sam and I always connected over a deep critique of the polity in which we were born and a life-long commitment to opposing the imposition of its power on people around the world. I saw in Sam a man of principle, who even when I disagreed with his position on this or that point, I always admired. When I last spoke to Sam a couple of weeks ago in hospital I told him how important he was in my formation. He said, well that is the way of this world, that he had learned from Chomsky, I learned from him and my students would carry it on. Sam was one of the people who taught me to be a teacher. He valued deeply his students and saw his responsibility to help them develop a critical mind and that, perhaps more than anything else, has influenced my own vocation as a teacher. Sam will be, and already is, deeply missed by all those fortunate enough to have crossed his path in our lives.
James Putzel (BA and MA McGill, DPhil Oxford) is a professor of Development Studies at the London School of Economics
To read the complete version of Professor Putzel's tribute to Sam Noumoff, go here.
Friends are invited to celebrate Sam Noumoff and share memories at 1 p.m. on Dec. 9 at Centre Funeraire Cote-des-Neiges, 4525 Cote-des-Neiges Road, Montreal.