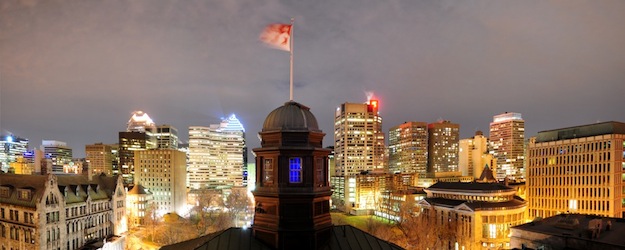 By Meaghan Thurston
On Sept. 9, the Royal Society of Canada (RSC) announced 90 new Fellows, including four McGill researchers and scholars from the Faculties of Science and Medicine. Professors Nigel Roulet, Peter S. McPherson, Constantin Polychronakos and Daniel Wise will be inducted to the RSC on Saturday, Nov. 22 at the Fairmont Le Château Frontenac in Quebec City. John Ralston Saul, a McGill alumnus, became an honorary member. They join the more than 150 McGill-affiliated Fellows inducted since 1966.
Established in 1882, the RSC is the senior national body of distinguished Canadian scholars, artists and scientists. The RSC consists of nearly 2,000 Fellows selected by their peers for outstanding contributions to the natural and social sciences, arts and humanities. As Canada's national academy, the RSC not only recognizes academic excellence, but it also advises governments and organizations, and promotes Canadian culture.
The 2014 McGill Fellows are pursuing scholarship and research in climate variability and change, human disease, and the mathematical sciences.
"Undaunted by the complexity of their research areas, individually and collectively, these scholars have achieved excellence in their work. We are immensely proud of all the RSC honorees not only for their academic accomplishments, but for the contributions they have made to the Canadian and global communities. Through outreach and engagement, RSC Fellows encourage researchers to think differently about the applications of scholarship," says Dr. Rosie Goldstein, Vice-Principal (Research and International Relations).
Complete list of McGill-based 2014 RSC Fellows: 
Nigel Roulet – Department of Geography
Professor Roulet has made outstanding contributions to our understanding of how climate, hydrology and ecosystem structure function by uniquely combining ecohydrology and biogeochemistry, investigating the transport and transformation of elements and compounds and the greenhouse gas and carbon balance of peatlands, including their sensitivity to climate variability and change. Professor Roulet, whose work has contributed significantly to the use of science in public policy, was a contributing author to the Intergovernmental Panel on Climate Change, which was jointly awarded the Nobel Peace Prize in 2007 with ex-US Vice-President Al Gore.
Peter S. McPherson – Department of Neurology and Neurosurgery and the Department of Anatomy and Cell Biology
Peter McPherson is a James McGill Professor and former fellow of the Alfred P. Sloan Foundation at the Montreal Neurological Institute. Professor McPherson has made fundamental discoveries underlying the cellular and molecular basis of neurodegenerative diseases. His discoveries of the key proteins operating in clathrin-mediated endocytosis have opened a new research field, the molecular machineries for membrane trafficking. His demonstration that inositol phospholipids function directly in membrane trafficking was revolutionary. He pioneered approaches to quantify protein abundance using mass spectrometry data and discovered a new class of enzymatic regulators in membrane trafficking.
Constantin Polychronakos – Department of Pediatrics
Professor Polychronakos is nominated for his work in the genetics of diabetes. As one of the first researchers to use the power of high-resolution genotyping arrays he discovered genetic variants that predispose to diabetes. Additionally, he pioneered the study of thymic expression of tissue-specific antigens. The discoveries contribute substantially to our understanding of immune self-tolerance and the genetic contribution to common diseases. Professor Polychronakos was previously elected a Fellow of the Canadian Academy of Health Sciences, one of the highest honours for individuals in the Canadian health sciences community.
Daniel Wise – Department of Mathematics and Statistics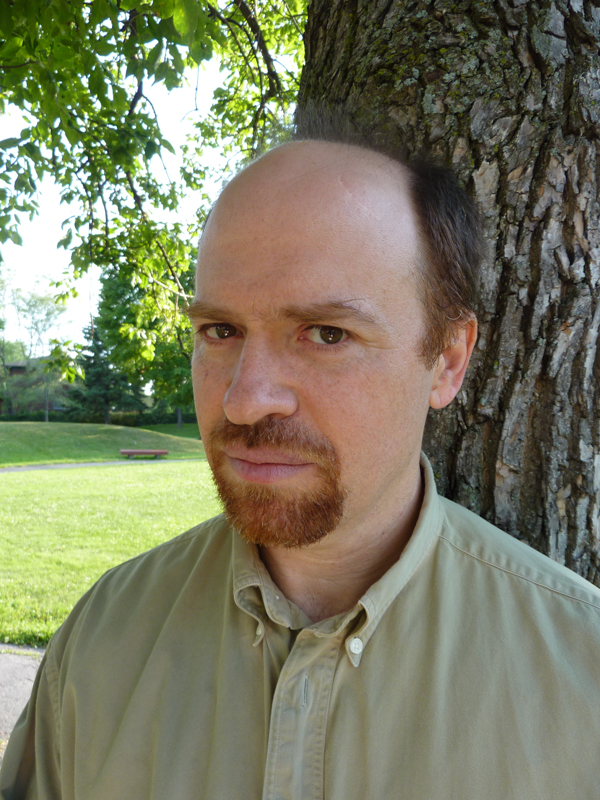 Daniel Wise is one of the world's top geometric group theorists. His fundamental contributions stand at the core of the most important development in geometry and topology since the proof of the Poincaré Conjecture, namely the proof of Thurston's virtually fibered conjecture for hyperbolic three-manifolds. The profound impact and originality of Wise's work have been recognized through several major awards, including the Veblen Prize of the American Mathematical Society.