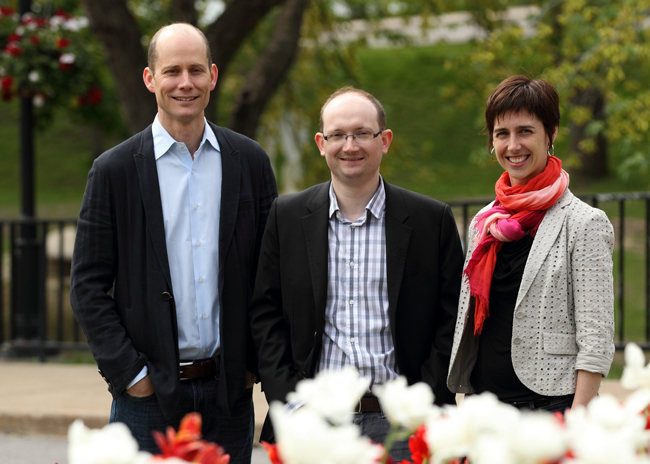 Three high-tech, interdisciplinary professors to be honoured with the Principal's Prize for Outstanding Emerging Researchers
By Bud Martin
On June 1 and 2, during the Arts A and Science B convocation ceremonies, Principal Suzanne Fortier will take a moment from celebrating the graduating class of 2015 to mark the achievements of another group: three of McGill's brightest young researchers. Paul François, Joelle Pineau and Andrew Piper are this year's recipients of the Principal's Prize for Outstanding Emerging Researchers.
Established in 2013, the $5,000 prize recognizes researchers in the early stages of their careers – whatever their field – who are doing work of particular breadth, quality and merit. Researchers are nominated by the Deans of their Faculty. Faculty members who are no more than 10 years out from their doctorate (or other highest degree) are eligible for the prize.
Paul François
"I'm very happy, very delighted, very honored — and very humbled," says Paul François, a relative McGill newbie who joined the Department of Physics as an Assistant Professor in 2010. "Being recognized for your work when you're an early scientist is tremendous, and this award also shows support for biophysics in McGill in general. This is a booming interdisciplinary field, and I am convinced that many progresses, both in fundamental science and for future biomedical applications, will come from interactions between mathematics and physics on the one hand, and biology and medicine on the other hand. We can now consider and observe a cell as a controllable dynamical systems, and this is where physics is very powerful, to identify simple laws and principles."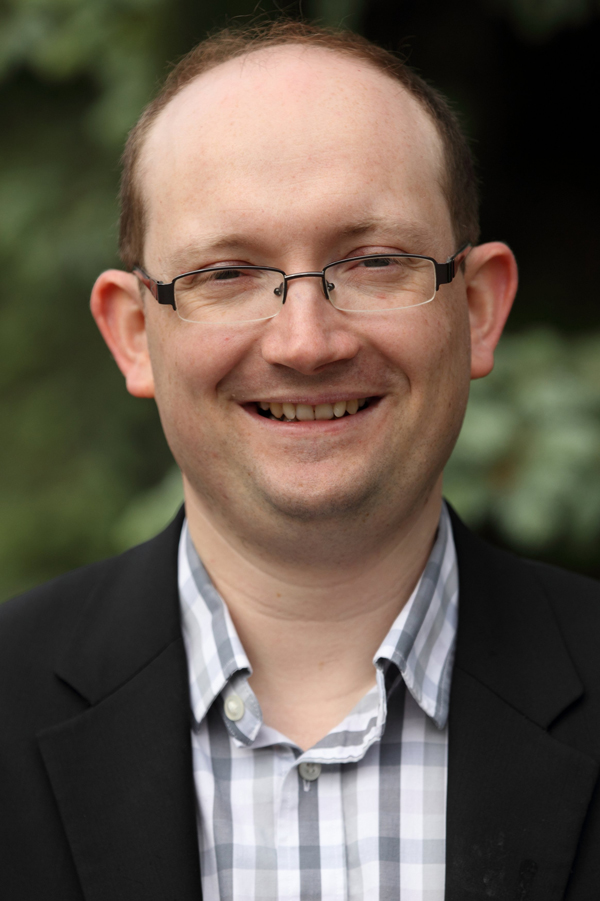 François completed his PhD at the École Normale Supérieure (Université Paris VII) in 2005, then did a postdoctoral fellowship at Rockefeller University. His primary area of research is evolutionary systems biology, a new field that combines physics, biology and computer science. François uses computational and mathematical tools to model and understand how biological networks – such as our immunity systems, or the cells coordinating embryonic growth – evolve.
The Outstanding Emerging Researchers prize was created by the Office of Research and International Relations. Dr. Rose Goldstein, Vice-Principal (RIR), praises the caliber and impact of Professor François' work in this emerging field, noting that his use of cutting-edge computation technology is "significantly advancing our understanding of the way immune cells work, providing invaluable insight into how immune diseases develop."
François will soon be eligible for tenure, so this appreciation comes at a particularly good time. "Early-career recognition is something that, more and more, people are beginning to realize is important – at McGill and elsewhere – because our fields are so competitive, especially when you're just starting," he says. "From a very practical and basic standpoint, an award like this helps me when I apply for grants because it shows recognition and support from my university. It's a little kick. And it builds confidence."
Joelle Pineau
"I'm pushing the limit of 'early career,'" laughs Joelle Pineau, an Associate Professor at the School of Computer Science, who joined McGill shortly after receiving her PhD in Robotics from Carnegie Mellon University. "But the quality of researchers we have at McGill is fantastic, so to be chosen like this is special."
Pineau's research combines basic mathematics with medical robotics to create real-world results with high social impact. As the co-director of the Reasoning and Learning Lab, much of her work focuses on developing decision-making and learning algorithms, then applying them to complex problems in robotics and health-care, such as designing "smart" wheelchairs that can learn how to navigate unfamiliar terrains and understand spoken commands.
Pineau's work may be heavy on theoretical math, notes Rose Goldstein, but it is also firmly grounded in improving people's quality of life: "For the care of patients who lack the physical or cognitive abilities to operate conventional motorized wheelchairs, such technology is a 'game-changer.'"
Pineau is having a particularly good year, having also received a Tomlinson Scientist Award, which recognizes interdisciplinary collaboration, and being named a William Dawson Scholar. Much of her research over the past decade has been interdisciplinary – such as a wide-ranging collaboration with the multi-university Centre for Interdisciplinary Research in Rehabilitation of Greater Montreal to explore issues of social inclusion and participation for people with physical disabilities—which by its very nature entails taking time to establish partnerships, recruit students and acquire funding. "They're ambitious projects that take time to build up the right knowledge and infrastructure," she says. "I feel like it is many efforts coming to fruition, and these projects are now reaching a stage of maturity where they're having impact and getting noticed. It's exciting and satisfying."
Andrew Piper
"Post-tenure is a very distinct and in many ways challenging career phase," notes Andrew Piper. The Associate Professor and William Dawson Scholar joined McGill in 2005, and received tenure in 2012. "Clearing that challenging bar of getting tenure brings a lot of introspection – there are a lot of studies that show this, and I'm certainly not immune to it myself. What happens is you end up with a lot of professional responsibilities – promotion commitments, reviewing manuscripts for presses – that tend to be lower on the satisfaction scale. We call it service work, and it really eats into time for teaching and researching. That space for thinking and creativity tends to get eroded and people go through a period of learning to balance that.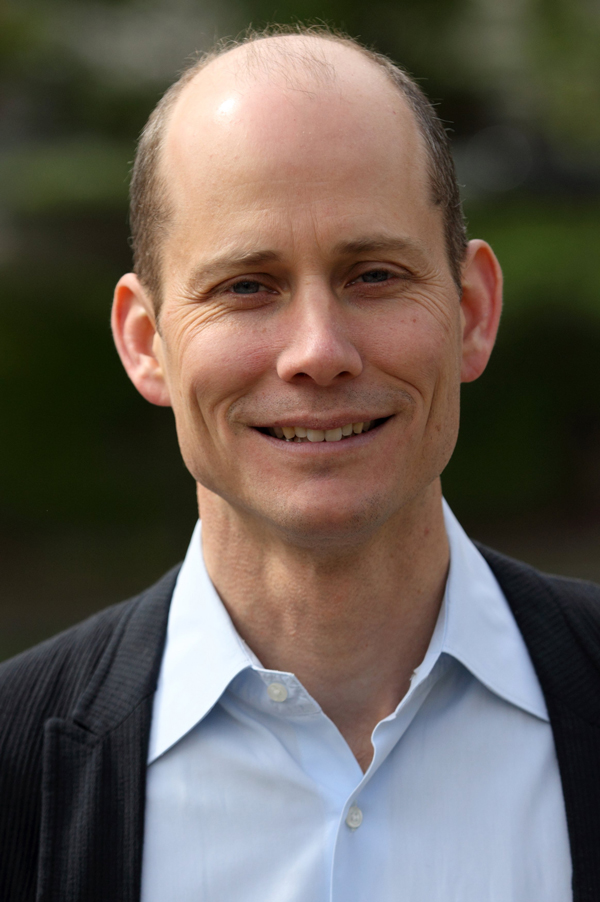 "An award like this bolsters satisfaction at a key moment: It's helpful to hear 'You're on an important track, keep going' at this point in my career."
A former Andrew W. Mellon New Directions Fellow and the current director of .txtLAB, a digital humanities laboratory at McGill, Piper explores the intersection of literature and technologies of reading, past and present. In praising Piper's avant-garde work, Rose Goldstein cites how he is using new computational methods to develop a data-driven, revolutionary approach to how we think about art forms such as the novel – essentially using technology to uncover patterns and insights hereto hidden. At the same time, she says, he's also a global thought-leader who is "making an outstanding contribution to larger debates about data-mining and the place of information technology within society."
"McGill has a very large and talented faculty, across the disciplines," says Piper, "so to be chosen for this recognition is special, and a real compliment."