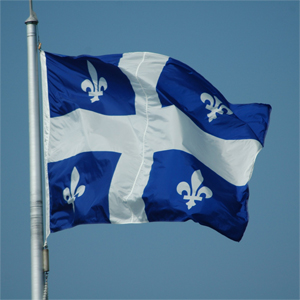 By McGill Reporter Staff
As speculation mounted that Premier Pauline Marois is about to call a general election for later this spring, the Quebec government brought down its budget on Feb. 20.
While overall government program spending growth for 2014-15 is limited to 2 per cent globally, spending allocated to the education sector (including both the Ministère de l'Éducation, du Loisir et du Sport and the Ministère de l'Enseignement supérieur, de la Recherche, de la Science et de la Technologie) will be increased by a total of $493 million, or 3 per cent.
Because the government has yet to table its spending estimates, it's impossible to determine more precisely how this spending increase will affect universities.
Overall, the government's stated goal is to balance the budget in 2015-2016, and to not increase the anticipated deficits of $2.5 billion in 2013-2014 and $1.75 billion in 2014-2015.
In order to get there, spending by all other departments will decrease by 0.8 per cent, with the exceptions of the education ministries mentioned above and health care and social services.
The one specific reference to universities in the budget refers to fees paid by (out-of-province) Canadian and foreign students, and here the government is looking to reduce its net costs.
According to the budget, the cost of educating Canadian and foreign students totaled $573 million in 2011-2012, $318 million of which was funded by the government. The government intends to review options that are aimed at saving approximately $60 million out of that annual $318-million annually expenditure. The budget, without any clarification, says the money saved will go toward "university funding."
The budget says that in 2011-2012, 20 per cent of Canadian students who were not residents of Québec and 49 per cent of foreign students received exemptions from the higher fees normally paid by out-of-province and international students. Those exemptions totaled $132 million, about a third of the total bill. At the same time, tuition fees for some study programs in Quebec, in particular administration, are significantly lower than in Ontario. The budget also observed that current tuition fees and exemptions have a limited effect on the number of graduates who remain in Québec.
Finance Minister Nicolas Marceau's second budget also indicates that public funding of out-of-province students' education should take into consideration the Quebec taxpayers' capacity to pay, along with results in relation to five objectives:
– supporting international immigration
– promotion of research and its dissemination (Master's and doctorates)
– encouraging the spread of language and culture
– fostering international and interprovincial exchange and co-operation
– supporting the supply of health services (i.e. health-student residents)
In other areas, the budget confirms that the Quebec Infrastructures Plan (PQI) will provide investments of $90.8 billion over the next 10 years. The Montreal administrative region will receive $34.2 billion by 2023.
In health care, the budget made note of the report entitled "Pour que l'argent suive le patient" submitted by the Expert Panel for Patient-Based Funding, chaired by Wendy Thomson, director of the McGill School of Social Work, who also has advised the government of former British Prime Minister Tony Blair on health and social-service issues.
The panel made 15 recommendations for implementing patient-based funding in the health sector and the government has set aside $15 million in 2014-2015 to improve clinical and financial information concerning, in particular, the care provided and the results obtained as a first step toward a patient-based funding system.