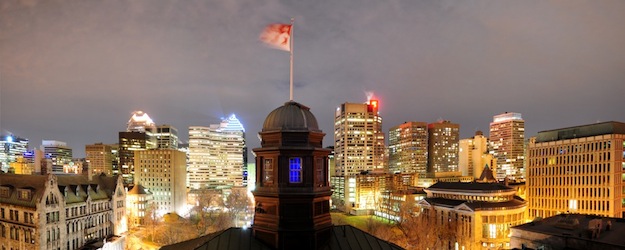 Fortier unfazed by slight dip in overall standing
By McGill Reporter Staff
For the 10th straight year, McGill has placed among the top 25 universities globally, ranking 21st in the 2013 QS World University Rankings released last week.
And while the University moved from 18th last year to 21st, Principal Suzanne Fortier said she is more interested by McGill's day-to-day performance than its placement on the list.
"We are happy to see that McGill is again recognized among the top universities in the world," said Fortier. "Our continued strong performance is a testament to the global reach and impact of McGill and the accomplishments of its faculty, staff and students.
"We are not concerned by our move from 18th to 21st as differences in final scores are marginal among the top-ranking universities," the Principal added.
The QS World University Rankings are based on six indicators: academic reputation (40 per cent); employer reputation (10 per cent); student/faculty ratio (20 per cent); citations per faculty (20 per cent); proportion of international faculty (5 per cent); and proportion of international students (5 per cent).
While the Principal did note that such rankings are "not highly scientific" and that McGill's change in position fell within the margin of error for studies of this nature, she acknowledged that these exercises provide universities with useful tools.
"These rankings give us a lot of information and comparative data among top universities in the world," said Fortier. "I think we have an opportunity to look at this data and find where we can achieve improvements in our own institution."
For example, said Fortier, the data suggests that Canadian universities have slipped compared to other institutions around the world when it comes to faculty/student ratios. "The drop in rank on the student/faculty ratio indicator experienced by McGill and other Canadian universities is definitely something that concerns me," she said. "We want our graduates to be people who have not only knowledge but also creativity and the spirit of innovation. The more we put them in an environment where they can have dynamic interactions with their professors the better it is."
McGill's slight dip in the QS rankings (despite maintaining the same over-all score as last year) was counterbalanced by favourable results in the Academic Rankings of World Universities, also known as the Shanghai Rankings, released last month. In it, McGill climbed to 58th from 63rd a year ago. This marked the University's highest result since this set of rankings was established in 2003.
This year's QS rankings feature over 100 more universities than last year, with many countries having many more universities featured in the rankings. As the competition in the global race for talent heats up, Canadian universities are asking for adequate investment in higher education not only to support their capacity to attract top talent from around the world but also to offer them a learning, teaching and research experience that rivals that of the best universities in the world.
Taking a broad view on the rankings, Fortier noted that the progress made by Canadian and Quebec peer institutions is good for everyone because it helps keep Canada competitive.
"I think it was fantastic that we have two new universities from Canada entering the Top 100 because it shows people that Canada is a place for very high-quality education," continued Fortier. "It is great for the country and for all universities because people will look at Canada increasingly as a place to go to study and to pursue their careers as professors and researchers."