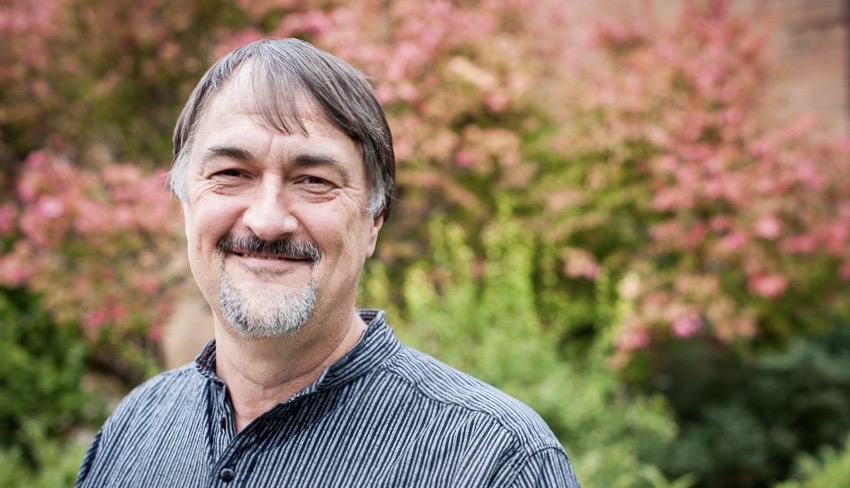 Professor Robin Beech has been named McGill University's new Dean of Students.
The five-year appointment takes effect Nov. 1, 2020, when Prof. Beech will take over from Glenn Zabowski, who has served as Interim Dean of Students since January 2020.
Prof. Beech is an Associate Professor in the Department of Parasitology in the Faculty of Agricultural and Environmental Sciences at McGill's Macdonald Campus. He has served as Associate Dean of Graduate and Postdoctoral Studies since 2015.
His appointment comes after an extensive search process by the Advisory Committee for the Selection of a Dean of Students. After conducting interviews and holding deliberations, the committee unanimously recommended him for the post to McGill's Board of Governors, which approved his nomination at the Board's meeting on Oct. 1, 2020.
In his announcement to the community, Christopher Manfredi, Provost and Vice-Principal (Academic), said that "in addition to his extensive experience in student advising, supervision, discipline and policy, [Prof. Beech] is skilled in conflict resolution, mediation and creative problem solving."
Prof. Beech earned a Joint-Honours BSc in Genetics and Biochemistry from the University of Nottingham, and a PhD in Molecular Population Genetics from the University of Edinburgh. In 1992, he joined the Institute of Parasitology at McGill. His research focuses on treating nematode parasitic disease, particularly how data mining, molecular evolutionary analysis and protein modelling can be used to characterize the parasite's biochemical and pharmacological properties.
"McGill has such an incredibly talented and diverse student body," says Prof. Beech. "I have learned so much from them over my tenure as Associate Dean in Graduate and Postdoctoral Studies. I deeply value the trust they and the McGill administration have placed in me in with the role of Dean of Students, and look forward to working with both through some challenging times ahead."
Zabowski will return to his role as Associate Dean of Students in November.