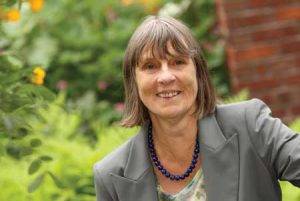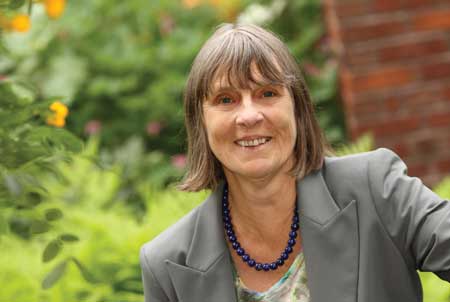 World-renowned medical anthropologist first female recipient
By Jim Hynes
Social Studies of Medicine Professor Emerita Margaret Lock will become the fourth, and first female recipient of the McGill University Medal for Exceptional Academic Achievement at the Arts Convocation ceremony on June 7.
The McGill Medal was created to recognize retired members of the academic staff who have made extraordinary contributions to their discipline, to McGill or to scholarship, over the course of their academic careers.
The Medal was first handed out to Albert J. Aguayo, Professor of Medicine; Adi Eisenberg, Professor of Chemistry; and Lawrence Mysak, Professor of Meteorology, in May 2010.
"Provost (Anthony) Masi called me and said he had some good news," said Lock, a native of Kent, England who joined what is now McGill's Department of Social Studies of Medicine in 1977. "I feel very honoured. I was very surprised and delighted to find out about it. It was completely out of the blue."
Cross appointed to the faculties of Medicine and Arts, Lock was offered her pick of which of the Convocation ceremonies she would receive her medal at.
"The past winners were all from Medicine or Science, so I said I would go to the Arts ceremony to spread the things around a little," she said.
Lock, who trained as a cultural anthropologist with a particular interest in anthropology of the body in health and illness, is regarded as one of the most distinguished and productive medical anthropologists of her generation. She researches the relationship between emerging medical knowledge and its implementation and socioeconomic, cultural and political variables.
Lock's award-winning books include Encounters with Aging: Mythologies of Menopause in Japan and North America in which assumptions associated with the medicalization of this mid-life transition are exposed; Twice Dead: Organ Transplants and the Reinvention of Death which examines the legalization of "brain death" permitting organs to be procured for transplantation; and the co-authored An Anthropology of Biomedicine, a comprehensive account of innovative research in medical anthropology.
Lock has received numerous, prestigious national and international awards, including the Canada Council's Molson Prize, the Killam Prize for the Social Sciences, and the SSHRC Gold Medal for research.
Lock, who trained over 40 graduate students and taught courses throughout her career in the Department of Anthropology and in the Faculty of Medicine, no longer teaches. At age 76, she remains busy "travelling around giving lectures of various kinds." And she's just putting the finishing touches on her latest book, Entanglements of Aging and Alzheimer's, to be published by Princeton University Press, which deals with the scientific uncertainties and social ramifications associated with predictions about who among us will succumb to Alzheimer's disease.
"It has to do with the way in which knowledge about Alzheimer's disease is being produced in the scientific world and the different types of methods and approaches and debates about how best to deal with this problem," Lock said "that is currently seen as an approaching Tsunami that will effect the world economy."
-With files from Pauline Frixione.