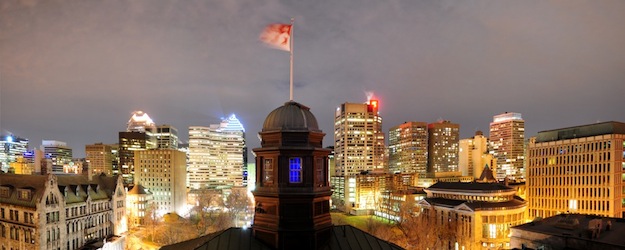 By McGill Reporter Staff
Calling it a "very serious" breach of McGill's confidentiality, Principal Heather Munroe-Blum updated the Board of Governors Tuesday on the McGillLeaks incident in which an individual or group published confidential documents on the Internet last week.
The Principal told the Board the University is continuing its investigation, is working with Montreal police and will determine what can be made public about the investigation as it proceeds.
"This is a really serious situation," she said. "We will take aggressive action in the face of any breaches of confidentiality [which are] hugely damaging."
The Principal also expressed her gratitude for the understanding expressed by many donors, who praised the University's quick and decisive action to limit publication of the material.
The event prompted a brief flurry of media attention when the documents, mostly profiles of donors and potential donors, including such personal information as the names of children, home and cell phone numbers and giving history, were made public.
In answer to a question from PGSS Board member Roland Nassim, Munroe-Blum said if PGSS wants to bring the issue of McGill's relationship with corporate donors to a future meeting of Senate or the Board, "we'd be pleased to come and do that."
She noted, however, that McGill, when compared with its peers, is considerably underdeveloped in its ties with corporations.
Dean of Arts Christopher Manfredi delivered a presentation which noted that McGill's Arts Faculty leads the country in the dollar value of per capita research grants and that research funding has grown 188 per cent from 2007-11. He also presented data on the dramatic increase in the number of students participating in the Faculty's internship program, which has shot from 52 students in 2004 to 263 in 2011.
Deputy Provost (Student Life and Learning) Morton Mendelson also delivered his annual report to the Board, while VP (Health Affairs) and Dean of Medicine David Eidelman said the continuing investigation by Rebecca Fuhrer, Chair Epidemiology, Biostatistics and Occupational Health, into past asbestos research is nearing completion.
Eidelman said he expects Fuhrer's report to be done shortly, after which he will review it and decide on the next steps.
Munroe-Blum also congratulated students, staff and professors who worked to make McGill's annual Centraide campaign a significant success. The University exceeded its goal in raising a record $409,500 for the umbrella organization that distributes funding to a wide variety of organizations that help the disadvantaged of the Montreal community. McGill "made enormous progress in the leadership [donations of $1,000 or more] category," she said, noting the contributions of co-chairs Mendelson and Dean of Agricultural and Environmental Sciences Chandra Madramootoo and former Executive Head of Public Affairs Vaughan Dowie.
The Principal also paid tribute to the notable successes of McGill sports teams, saying they've had the most successful winter semester ever. Eight McGill teams qualified for national finals.