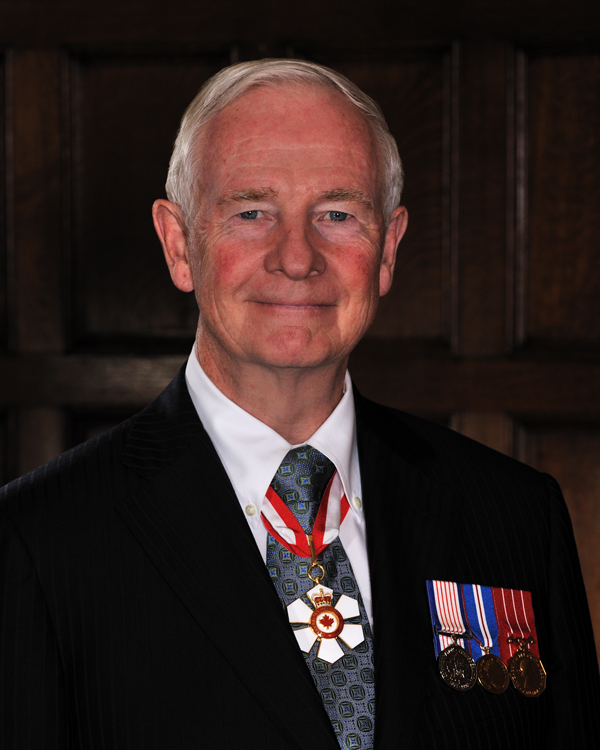 Prime Minister Stephen Harper has extended the five-year mandate of Governor General David Johnston by two years. Johnston's term of office will now run until 2017. Harper said the extension will allow Johnston to take part in many of the events celebrating Canada's 150th anniversary of Confederation.
Harper praised Johnston for being an energetic promoter of a smart and caring nation, with a focus on innovation, education, volunteerism, philanthropy and active living. "His Excellency David Johnston has been an exceptional Governor General and Commander-in-Chief, working tirelessly to advance the interests of Canadians and to promote a greater understanding of our great country, both at home and abroad," said the prime minister. "He has made remarkable contributions to Canada in his role as the Queen's representative in Canada, performing his duties with dignity, wisdom and aplomb. I look forward to him continuing his fine work in this critical role."
Johnston became Canada's 28th Governor General on Oct. 8, 2010. Prior to his installation, Johnston enjoyed a distinguished career as a lawyer, academic and university administrator, serving as McGill's Principal and Vice-Chancellor from 1979 to 1994.