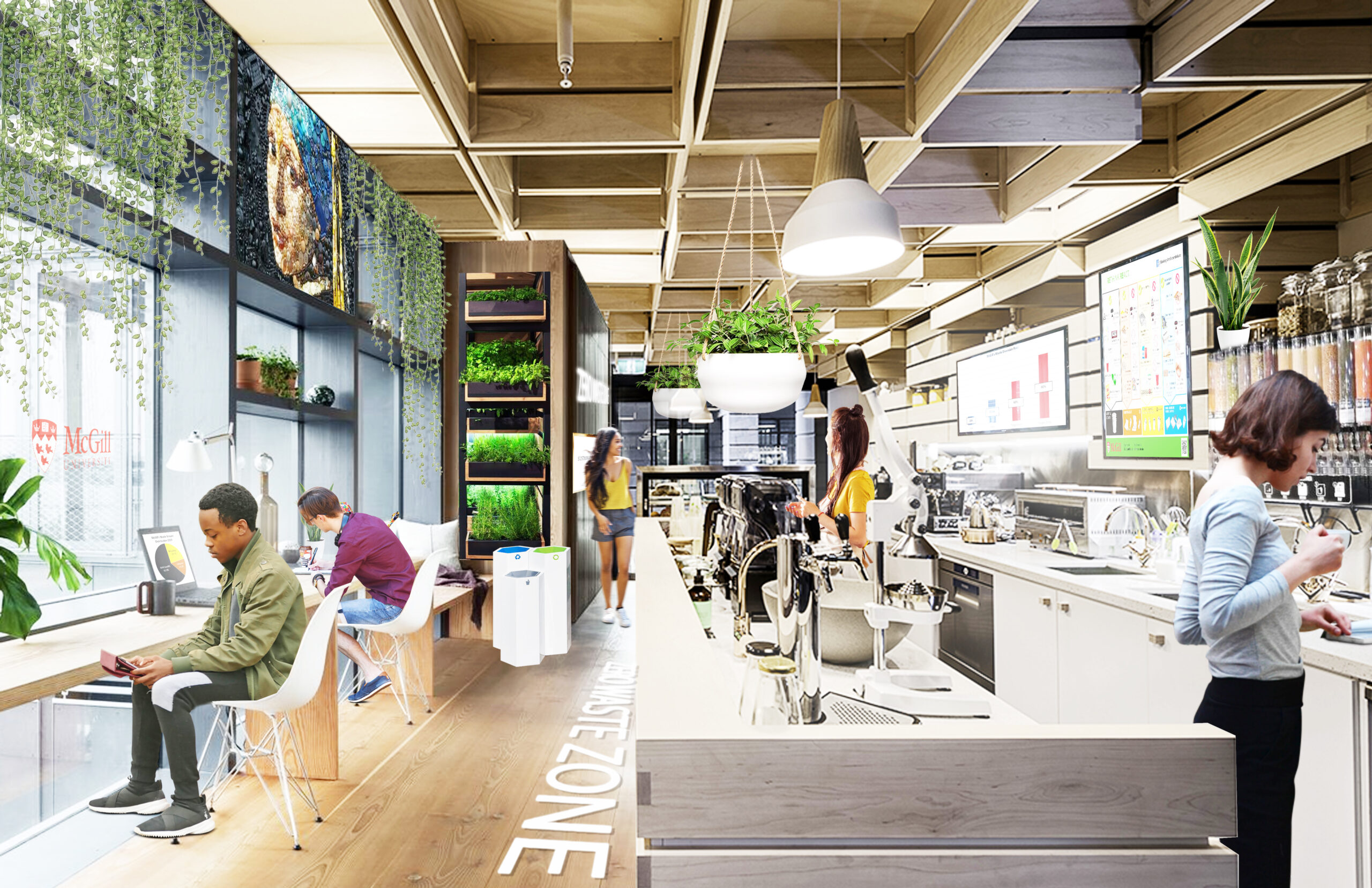 Creating a sustainable waste system is key to becoming sustainable campus.
If you are a member of the McGill community wanting to get involved with this transition, but unsure where to start, look no further! As of April 14, 2021, McGill students, staff, and faculty will have access to a new and exciting sustainable resource: The Post Landfill Action Network (PLAN), a non-profit student organization which empowers community members to play an active role in the transition to zero-waste.
The result of a collaboration between the Students' Society of McGill University (SSMU) and the McGill Office of Sustainability, this membership aims to involve community members in progress towards McGill's target to become zero-waste by 2035, launched in the McGill University Climate & Sustainability Strategy 2020-2025. Through this membership, the University hopes to make waste reduction efforts more accessible for all members of the McGill community.
"PLAN is an organization with a great mission," said SSMU Sustainability Co-Commissioner Lauren Jelinek, who worked on involving McGill with PLAN. "As well as their work focusing on sustainability, they are community-oriented and emphasize inclusivity, diversity, and accessibility in their approach."
PLAN was founded in 2013 by a group of post-secondary students who were concerned about the level of waste being caused by systematic issues on their campus and wanted to take action. From this grassroots movement emerged an international non-profit which supports zero-waste initiatives on campuses across North America. To date, PLAN has become a network of over 400 campuses throughout Canada and the United States, now including McGill.
"At PLAN we focus on the growth of students," said PLAN Campus Network Director Chelsea Williams. "I believe [growth] to be a very important tool to empower students to care about their communities, both on-campus or at home."
"We focus on showing students that there are many ways to achieve the same goal, as long as they are doing something to work towards that goal," said Williams.
The membership includes free access to PLAN's podcasts, workshops, guides, certifications, and more. One such resource is the Beyond Waste Leadership Certification. The program allows members to develop the leadership skills needed to be a changemaker on campus, such as project planning and execution, budgeting, and facilitation.
With the new membership, McGillians also have access to PLAN's Program Case Library, which allows them to pick up and learn from best practices implemented at other post-secondary institutions.
To access this resource, simply visit the PLAN website here and register with your McGill email address. From there, a confirmation code will be sent to your email where you can create login credentials and access this resource whenever you like.
"What's great about PLAN is that we don't just focus on the end result … we do a lot of work around changing the current world we live in to fit our needs." said Williams.  "This change is incremental, but if each college can commit to taking a deeper look at their systems and not only making programmatic changes but systematic as well, we all would be in a less wasteful society."