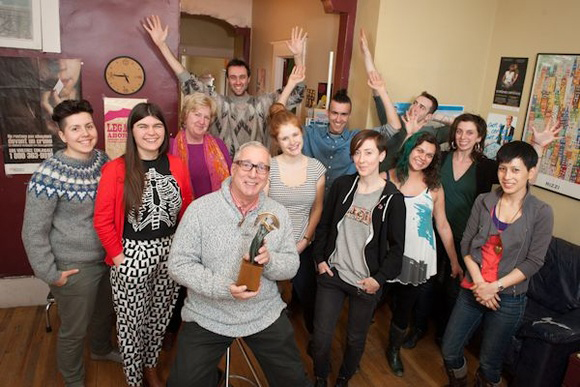 Recently Centraide handed out 14 Solidaires awards to honour the efforts of companies, community agencies and volunteers who, through their involvement, alleviate the effects of poverty and exclusion in Greater Montreal and improve the lives of the most vulnerable. These awards were presented at Distinctions, a recognition event held at the Montreal Science Centre in the presence of some 300 guests. The winner of the Solidaires Citizen Involvement award for 2014 was Pierre-Paul Tellier, Director of Student Health at McGill.
Tellier was honored for his tireless volunteer work at Head & Hands, the iconic N.D.G.-based organization that offers medical, social and legal services to young people. For 32 years, no fewer than 20,000 people have passed through the doors of this agency to see Tellier – young people who, out of fear of being judged, would have never consulted the services in traditional networks.
During his three decades at Head & Hands, Tellier worked with any number of marginalized young people, including people dealing with drug problems, homelessness and mental health issues, as well as victims of sexual assault and people working as prostitutes. His profound commitment to Head & Handsvgoes beyond the medical profession: he also sat for 12 years on its board of directors, including 10 years as its Chair.