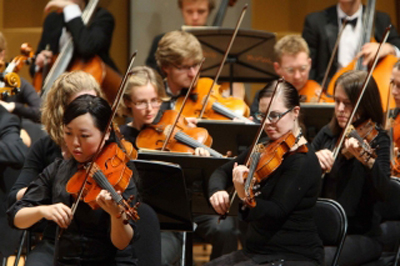 On Nov. 3, come share the excitement and celebrate the exceptional young talent of students from McGill's Schulich School of Music as the McGill Symphony Orchestra performs at the Maison Symphonique for the first time. Maestro Alexis Hauser will lead the McGill Symphony Orchestra in an afternoon of magnificent works that include Verdi's Hymn, March and Dance from the Act II Finale of Aida; Wagner's Prelude from Act III of Lohengrin; and Ravel's Daphnis and Chloé Suite No. 2. The orchestra will also perform the ethereal Laterna Magica (The Magic Lantern) by Finnish composer Kaija Saariaho. The title alludes to the autobiography of the same name by film director Ingmar Bergman.
Sunday, Nov. 3, 2 p.m.; Maison Symphonique, Place Des Arts (1600 Saint-Urbain Street).
For more information and to purchase tickets, click here.