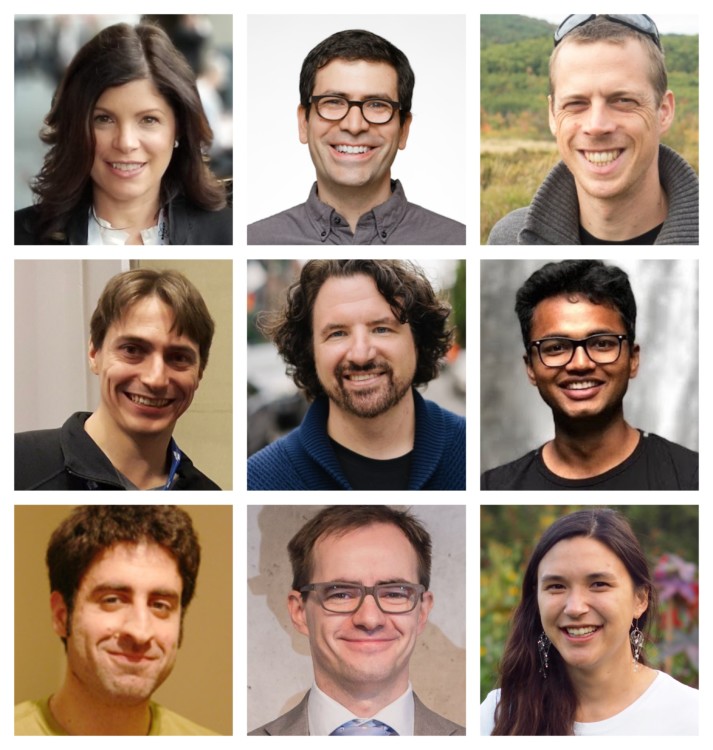 CIFAR today announced its newest cohort of Canada CIFAR AI Chairs, which includes nine researchers from McGill, bringing the total number of McGill researchers named to the program to 17. These top academic researchers are part of the $125 million Pan-Canadian AI Strategy, the world's first national strategy of its kind. The Canada CIFAR AI Chair Program represents an investment of $30 million at nine universities, and mobilizes over 150 researchers across the country.
"This selection exemplifies the crucial contributions McGill's AI community has to make in this dynamic and competitive field," said Dr. Martha Crago, Vice-Principal, Research and Innovation. "It also is an affirmation of the University's commitment to deepening our understanding of this technology, which has such far-reaching ramifications in so many areas, including medicine, engineering, and sustainability. The development of Mila with the Université de Montréal has forged an excellent partnership between our universities."
"Congratulations to the outstanding researchers who are joining the prestigious Canada CIFAR AI Chairs program," says Dr. Alan Bernstein, CIFAR president & CEO. "Canada and CIFAR have a strong history in supporting AI research and talent, and this program will solidify our position as global leaders in AI."
The new Chairs will join their colleagues from the Université de Montréal at Mila, the Montreal-based national AI Institute and one of the world's premier centres for AI research with over 350 scientists investigating this disruptive technology. All applications for the Canada CIFAR AI Chairs were reviewed by an international scientific advisory committee, including representatives from Google, DeepMind, Microsoft, Facebook, Stanford, Princeton and the French National Center for Scientific Research. The latest group of McGill professors to join Mila as Canada CIFAR AI Chairs are (Faculty affiliation in brackets):
With today's announcement, since the program launched in December 2018, a total of 80 Canada CIFAR AI Chairs have been named, securing world-class talent and expertise in Canada. The cluster of AI experts is attracting talented students to study in Canada, major multinational companies to set up R&D labs, and inspiring a critical mass of AI startups.