Great minds think alike, and when they do, it can be a race to patent an original and useful invention. In 2016, McGill led the way among Canadian universities in new patent applications and was fourth nationwide in invention disclosures. As tech transfer activities at the University expand, McGill's Innovation and Partnerships team has introduced new software to streamline the patent application and invention disclosure process at the University.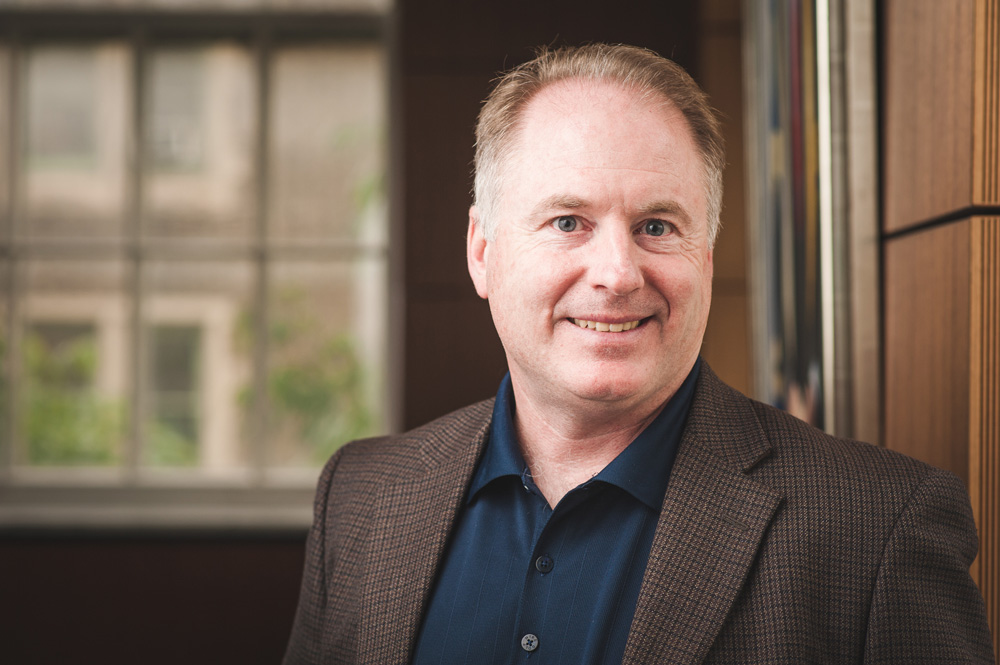 Last year, the Office of Innovations and Partnerships began using Sophia, tech transfer software developed by Wellspring, to manage the patent application and invention disclosure processes at McGill. Whereas researchers previously submitted invention disclosures on paper, Wellspring's software has fully automated the process for researchers and the team devoted to building McGill's innovation ecosystem through supporting services and strategic partnerships.
Dr. Mark Weber, Director of Technology Transfer at McGill, has already seen the benefits of moving to the Sophia platform. "McGill is committed to transforming our technology commercialization workflow using a more transparent and efficient solution to capture innovation, one that reflects our University's entrepreneurial culture," said Weber. "Faculty, staff and students will now be able to track how their inventions are progressing through the patent process. Our team will also now be able to provide senior academic management with up-to-the-minute patent-related information to help us drive our IP and tech-transfer strategy forward."
Another benefit of the software is its ability to record agreements and financial transactions. McGill has become a hotbed of innovation, with the second greatest number of Canadian university start-ups launched in 2016. These start-ups rely on McGill to accurately keep copies of agreements and track patent portfolio deadlines and costs. Sophia allows the technology transfer team to assist McGill start-ups in this administrative work, so they can focus on the goal of growing their business.
The addition of the Sophia software package is just one more example of the continuous improvement initiatives emerging from the Office of Innovation and Partnerships (OIP). Several years ago, the team located managers in the faculties to have more immediate interaction with researchers. An updated McGill Intellectual Property Policy was recently approved. As well, the team is delivers presentations on intellectual property and answers questions about McGill's processes.
For McGill's researchers and the Office of Innovation and Partnerships, patenting new ideas and starting companies that make a difference begins with submitting an application using Sophia. To learn more about the McGill invention disclosure process, consult the online FAQs or by contacting a Technology Transfer Manager.
Acquisition of this software, destined to improve McGill's support for research and the management of intellectual property, was made possible in part by the Research Support Fund. The Research Support Fund is a federal grant that assists universities with expenses, commonly known as indirect costs, associated with managing research funded by the three federal research-granting agencies.