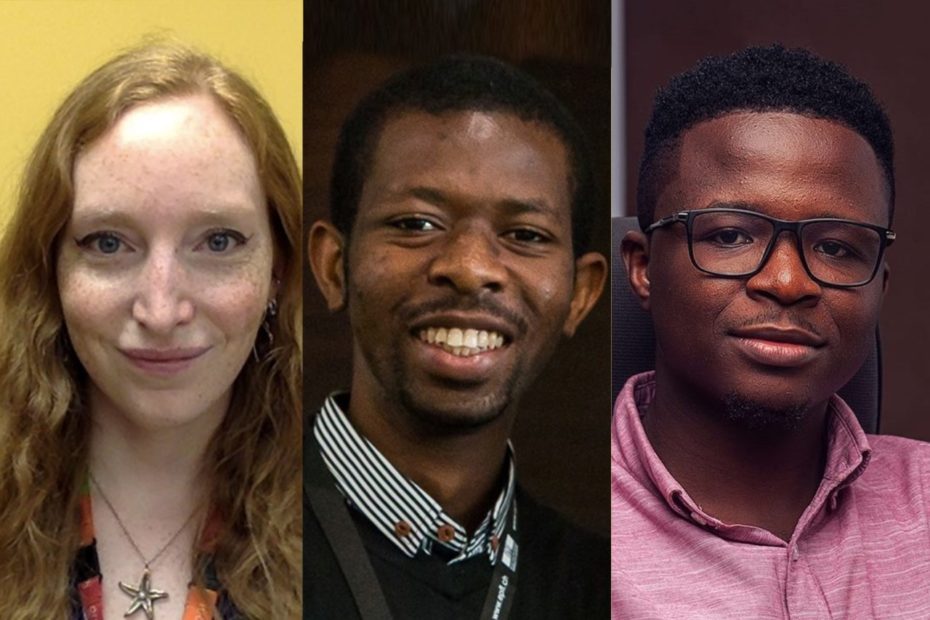 A start-up that counts two McGill University doctoral students among its leaders has received a funding boost through a social innovation initiative run by the Massachusetts Institute of Technology (MIT) for its AI-powered mobile app that can assist in the early diagnosis of a leading cause of infant mortality.
Ubenwa was one of 35 teams selected to receive funding at MIT's Virtual Solve Challenge Finals in September, an event that drew over 2,600 applicants. The project, which analyzes the sound of a newborn baby's cries to detect signs of respiratory distress and flag the risk of neonatal asphyxia, was awarded both the $US50,000 Health Workforce Innovation Prize supported by the Abu Dhabi Crown Prince Court, and a share of the $US100,000 AI for Humanity Prize supported by the Patrick J. McGovern Foundation.
Low-cost screening technology
"Birth asphyxia is one of the top three causes of neonatal mortality today. It is responsible for the death and disability of up to 2 million newborns every year," said Samantha Latremouille, Ubenwa's clinical lead and a PhD student in the Division of Experimental Medicine at McGill, adding that the condition has a disproportionate impact in the developing world.
"Many hospitals in low-resource settings such as developing countries lack the specialized equipment or expertise to rapidly identify these patients and get them the help that they urgently need, often resulting in irreversible brain damage, or worse."
Distributed as a smartphone app, Ubenwa, which was also a finalist in the Clinical Innovation Competition run by McGill's Faculty of Medicine and Health Sciences in May 2020, has the potential to be an accessible, low-cost technology to screen babies for the condition.
Telltale patterns in baby's cries
"Ubenwa is based on clinical research which has shown that the same region of the brain controls speech and breathing and that an impact on one is reflected in the other," said Charles Onu, the project's AI research lead and a PhD student in the School of Computer Science at McGill.
"We used artificial intelligence to learn the frequency patterns in the cries of babies that have asphyxia and the cries of babies that do not, and we were able to demonstrate that these patterns are actually different and that we can build a model that can correctly identify a baby's state of asphyxia simply from the cry."
The Ubenwa team is now putting their innovation to the test, with clinical studies underway in Canada and Nigeria, and options for additional studies being explored in South America and Asia.
"These studies are aimed at acquiring large amounts of high-quality, clinically-annotated data to refine and validate our algorithms, which is a critical step towards obtaining regulatory approval for the system," Latremouille said.