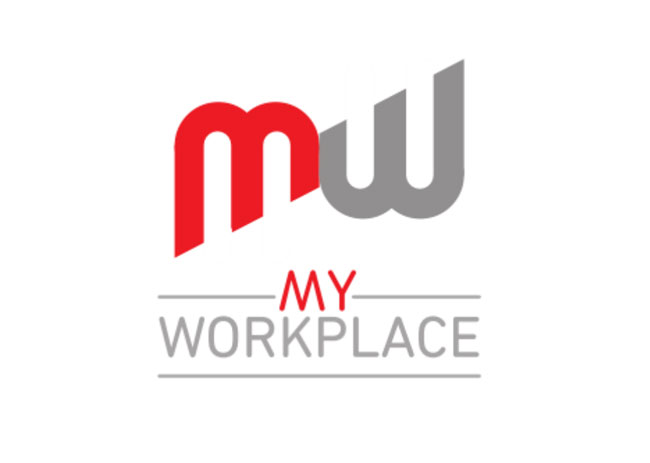 It was a busy summer across our two campuses and we're off to an exciting start to the new academic year. Units and teams across McGill have made great progress on a whole slew of projects bringing positive change to the McGill workplace. Some will affect all McGill employees, and some will make a difference to just a few, but they all illustrate the sort of improvements – big and small – that the McGill community is helping to make, with the ultimate aim of making McGill a better, simpler, more engaging place to work and study—in short, a learning organization.
Staff mentoring
During summer 2015, some 130 employees joined the My Workplace team for a series of discussion groups aimed at identifying staff concerns and possible solutions. Several asked for a mentoring program that would match greener employees up with veteran ones to help them grow, network, and get to know McGill. We launched a pilot project this past spring with about 70 mentors and mentees, and we'll soon be evaluating the program to see if we can make it available to everyone. Learn more on the My Workplace website.
New tuition discounts for employees
Starting this fall, McGill employees can enjoy tuition discounts on more professional development courses and seminars than ever before. For years, McGill's Educational Assistance Policy has guaranteed free tuition to all regular full-time administrative and support staff, for credit courses taken toward a degree, diploma or certificate program. But employees told us that some of our finest professional development offerings aren't covered, and when we reached out to the School of Continuing Studies and the McGill Executive Institute to find a solution, both units were keen to make professional development more accessible. As a result, employees can now receive 50 per cent discounts on many courses – get the details.
Improving the hiring process
Working with the Faculty of Engineering and Facilities Management & Ancillary Services (FMAS), a team of HR employees has simplified the hiring process in Central HR – harmonizing procedures, eliminating redundancies, and cutting out unnecessary paperwork. The improvements mean that all across the University, hiring supervisors will have less paperwork to fill out, simpler approvals, and more autonomy throughout the process.
Training for academic administrators
Faculty members who take on new administrative roles often need to learn new supervisory skills on the fly: they sometimes struggle to empower their staff, provide constructive feedback and manage their teams effectively. In a project led by the Office of the Provost, the My Workplace team surveyed other universities to see what they were doing in this regard and helped develop a curriculum to address these issues for all new Deans, Associate Deans, Chairs, Directors and other academic administrators. Training was delivered in August with great feedback from participants. Plans are to continue providing this training for each new cohort of academic administrators.
Employee recognition and engagement
In 2013, a survey identified challenges within IT Services around staff engagement – the degree to which employees felt heard, recognized and invested in their teams. To help with this, the IT Customer Services (ICS) team launched an Employee Engagement Working Group, which aimed to give staff a greater voice in the unit's workings and find ways to recognize and celebrate outstanding employees. It seems to have worked, as engagement scores saw a big bump in the follow-up survey in 2015, and engagement has since been named one of IT's key ongoing priorities, with this initiative being rolled out across the whole IT unit.
Smarter expense reports
The process of creating and processing expense reports can sometimes be troublesome and convoluted. So, a team of Financial Services employees partnered with the Schulich School of Music for a pilot project aimed at revamping the process for all McGill faculties. They attended training on LEAN methodology together, and then applied what they learned to streamline the process. A slew of simplifications – like improved forms, and clarifications around the requirement for hand-written signatures on visitor expense claims – will yield big savings in terms of time, cost and frustration. The hope is to share all the learning with other Faculties and units facing similar challenges.  In the spirit of continuous improvement, they're also working with McGill's Travel Desk to track the most frequent travel claim issues, flagging problem areas for future improvements.
A pipeline for your great ideas
All throughout the 2015 discussion groups and last year's My Workplace survey, employees repeated that it's often difficult to bring ideas to life at McGill. So we went to work, looked at what seems to have worked elsewhere, and launched a pilot program for all employees – a way to send smart, concrete, constructive ideas directly to us. We've received some excellent ones already and we're working to make them a reality – and if you have a great idea of your own, we'd love to hear it.
Enhancing supervisory skills
Another key takeaway from last year's discussion groups was the need to develop programming in support of those administrative and support staff at McGill who have supervisory duties. This role is challenging, especially for those who may not have prior experience or adequate preparation and training. We're hoping to help fill this gap with a pilot program launching in January 2017. Stay tuned for more details soon.
These are just some examples of the many projects in the McGill community that are helping to bring McGill's workplaces more closely into line with the traits of a learning organization. If you know of other projects or initiatives underway that are great examples of this important transition, please let us know. Stay tuned for more updates, more opportunities to get involved, and exciting new announcements from the My Workplace initiative this fall.
The My Workplace initiative aims to get employees at all levels thinking about ways they can learn, improve processes and work better together, and to connect them with the tools and expertise they need to help McGill continually improve. One of the Principal's five main priorities, My Workplace has built on the feedback of some 1,200 employees to launch a staff mentoring program, create a Great Ideas Pipeline, help units streamline their local processes, and more. Learn more.