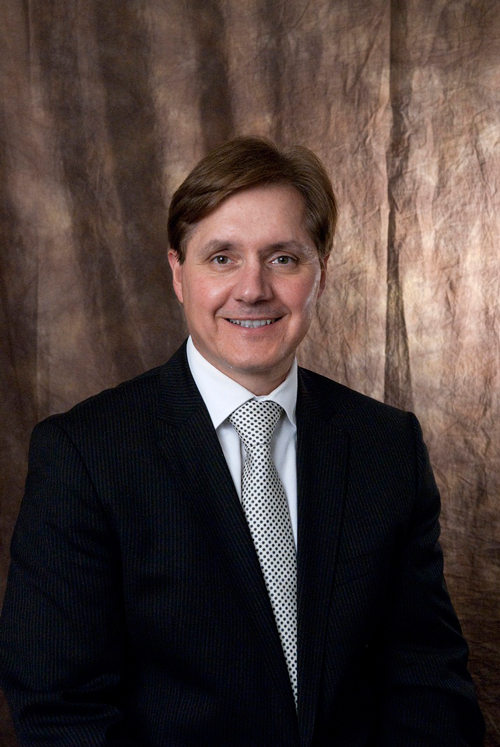 By Megan Martin
For much of his professional life, Tony Loffreda has been devoted to raising awareness and funding for philanthropic causes close to his heart. The Ahuntsic native, who serves as the Regional Vice President, Commercial Financial Services at RBC Royal Bank, has consistently sought to better the community for all Montrealers by supporting and encouraging local organizations focused on education, healthcare and research.
Now, for the first time, the financial services veteran is joining forces with McGill University by chairing the upcoming Goodman Cancer Research Gala, which will take place on Sunday, June 1.
The Gala, which is expected to attract more than 750 attendees, is a bi-annual fundraising event in support of McGill's Rosalind and Morris Goodman Cancer Research Centre (GCRC), where groundbreaking research by internationally acclaimed scientists is contributing to unravelling the mysteries of cancer, and to the development of better patient care.
"I'm thrilled to be working with McGill because it's the benchmark for excellence," said Loffreda, who holds a degree from Concordia University and a certified public accountant (CPA) degree from the University of Illinois. "It's a landmark Montreal organization and, alumni or not, everyone in this city has a stake in helping the University thrive, especially when it comes to medical education and research."
Like so many, Loffreda has been personally affected by cancer, having lost friends and family members to the disease.
"My mom is fighting her own battle right now as well," he said. "That's definitely a motivating factor for me to continue working with organizations that are making a difference, especially at the research level because that's where progress is born."
The Goodman Cancer Research Centre attracts researchers from all over the world, and is home to 26 principal investigators, 31 associate members, and more than 300 support staff, all focused on activities and innovations that fast-track fundamental research. The centre is also dedicated to training the next generation of cancer researchers, and raising the public's awareness of the disease.
"When these large institutions are in our own backyard, it can be easy to take them for granted," Loffreda said. "But knowing how widespread the impact of cancer is, I call on all community members to do whatever they can to support leading organizations like McGill that are working to combat this disease."
Loffreda is currently in the process of assembling a team to help raise funds and awareness about the Gala and the work done at the Goodman Cancer Research Centre.
"I have really high hopes for the event in June," he said. "We're beginning fundraising now and with several months to go I'm confident that we can mobilize effectively. I'm truly excited about this initiative."
The previous two galas, held in 2010 and 2012, combined to raise more than$3.6 million to support the centre.
"The impact this work has on people's lives is real and tangible," Loffreda said. "There are few causes as worthwhile; it's an honour and a privilege to be involved and I hope this is the first of many McGill projects I'll have the opportunity to work on."
For more information about this year's Gala, click here.