A crucial aspect of sustainability is finding meaningful ways to connect community engagement to climate change. In order to progress this movement, a new Artist in Residence has joined McGill: Meet Milton Riaño.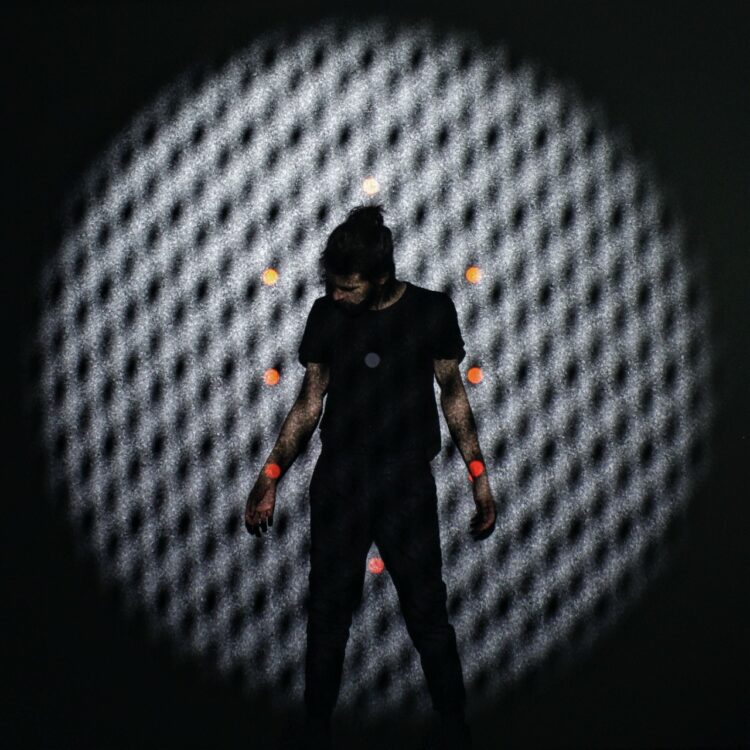 With a background in civil engineering and spatial analysis, Riaño has a deep familiarity with the functions of scientific knowledge which he uses to create and fuel his artistry. In 2019, Riaño relocated from Colombia to Canada to complete further studies in Art and Technology, mending the gap between his quantitative interests and desire to create.
The Climate Change Artist Residency, which is being hosted at the Redpath Museum and McGill's Faculty of Science, was created through McGill's Sustainability Projects Fund (SPF). The SPF is the largest fund of its kind in Canada, valued at $1 million annually and has the mandate to build a culture of sustainability on McGill's campuses through the seed funding of interdisciplinary projects.
"We wanted to make sure there was a participatory aspect to it, because traditionally an artist in residence is really a sort of an exclusive chance for an artist to be at a site and produce something that is left behind; a sculpture or painting." said Ingrid Birker, Manager of Public Programming and Education at the Redpath Museum. "The framework itself is really participatory."
Student volunteers will help facilitate the monthly workshops hosted by Riaño, held from June to August for the McGill community as well as the public. The topics will include: climate change and you, climate change and the community, and climate change and art.
Cabrera met with the Office of Sustainability to talk about how his background influences his approach to climate-related art and what he hopes to achieve as McGill Climate Change Artist-in-Residence – here is what he had to say.
Tell me about yourself. What is your background and experience?
I started with civil engineering and then did a specialization in spatial analysis. I have worked professionally mostly in the field of spatial analysis, but I started having this very autonomous practice with art.
I had this need to create. I didn't know how to fulfill it without making art so I started connecting more with the process of making art and with the perspective of different artists. I realized that it was a really privileged place to discuss a lot of things that I was interested in, and allows me not to limit myself to a specific practice or way of doing things. It opens a door for me to experiment, to explore, to mix techniques and materials, to see big things from different angles. I learn a lot not only about the world in general, but also about myself through doing art. It's been a really exciting path for me.
Why do you believe it's important to have artist residencies?
When I was doing my undergraduate degree, I had this love for creation but I didn't feel like I had all the elements at that stage to be able to create something. When people start studying, they are really young to make a decision about what path they will choose. [I think by] having this opportunity to connect with different students and faculty members, students will be able to discover that they have the power to change things. You don't need to have all the answers all the time; you just need to ask questions and see how they develop. I think opening this space is a really exciting opportunity for students who are curious about other ways of seeing things that maybe feel like just talking about science is a little bit restrictive for what they want to achieve.
It's impossible to talk about the human experience without talking about the social organization of the human view, without the health of the human being. So I think it's an exciting opportunity to connect different things.
Every time you get involved in a workshop or activity that doesn't belong to your discipline, even if you don't know everything about what you are doing, you can find something that gives you an idea. [Through this project] we are offering a safe space in which people can express their feelings; because there is also a really emotional part to the climate crisis. This is an open space for discussion and collaboration. We live in this hyper-specialized society where we have really specific knowledge, I think we need these [types of] open spaces where all disciplines can connect.
What are the connections between climate science and art, why do you think combining these fields is important?
I think art and climate science each have really specific specializations. In arts some people do sculptures or spend time drawing, but if you look [beyond] the technique and think about the idea that's behind these processes, I would say we have the same questions: we all want to understand our environment, we want to adapt to our environments, we want to reduce the uncertainty in our lives and explore what it means to be human. These are questions about the nature of being a human, and also about being alive. So I think scientists and artists have really similar questions.
I once heard that there are two different processes.  For example, when you are creating, you are constructing, you're aggregating, you're putting things together. You are finding these connections to different things that you didn't think were supposed to be connected.
With science it's a different approach; you are extracting and deconstructing to be able to analyze pieces. Traditional knowledge is [also] different from scientific knowledge. We need to collect [data] in scientific research, and in more traditional knowledge we leave [and observe] it. I'm really excited about the possibilities of collaboration with traditional knowledge and scientific knowledge. These are all different approaches to answer the same problems, and maybe there is an in-between we can find.
[I think art can help share science because] right now we live in a society that is very visual. Most of the way in which we keep and communicate knowledge is through visual means. Arts can provide different ways of [communicating] this knowledge, not only by visual means, but also through other senses. Maybe by involving all of the senses we can make connections in ways that we are not able right now.
What will this residency look like?
We have planned three different phases for this project. The first phase is mostly me learning about climate change and about the different research at McGill through connecting with scientists [here]. In the summer we are going to [start the second phase and] have a more participatory element with workshops, and the last phase of the project by the end of the year is going to be a climate change new media exhibit. We are also going to prepare some toolkits so the next generation of climate change artists and the general community that's interested in this kind of approach can use these methods and keep these ideas moving forward. 
McGill's Sustainability Projects Fund (SPF) is the largest fund of its kind in Canada with a mandate to build a culture of sustainability on McGill campuses through the development and seed-funding of interdisciplinary projects.
Workshops hosted by Riaño in will take place:
Students interested in volunteering during the workshops in exchange for co-curricular recognition can email Ingrid Bikrer at ingrid.birker@mcgill.ca.
To learn more about upcoming workshops and projects with Riaño, follow McGill University Office of Sustainability on Facebook, @sustainmcgill on Instagram, or subscribe to our newsletter.