Read the article announcing McGill's new Banting Fellows here: http://publications.mcgill.ca/reporter/2011/09/nine-researchers-top-list-of-new-banting-fellowships/
Meet McGill's Banting Fellows for 2011: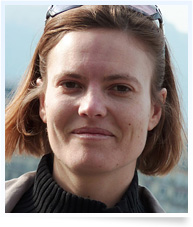 Aurélie Cobat: Genetic resistance to tuberculosis bacterium
McGill Faculty of Medicine (CIHR)
 Tell us about your research.
Tuberculosis is a chronic infectious disease caused by a bacterium called Mycobacterium tuberculosis (Mtb). One third of the world's population is infected with Mtb and an estimated nine million new cases and two million deaths occur each year as a result. Nevertheless, approximately 20%-50% of exposed people appear to be naturally resistant to infection by Mtb. To a large extent this inter-individual variability of infection resistance is under genetic control. The aim of my work is to reveal the molecular identity of the host genetic factors that control anti-mycobacterial immunity and underlying resistance to infection by Mtb.
 What makes this research so important?
As tuberculosis cannot develop without infection, identifying how to resist infection is the holy grail of tuberculosis research. My postdoctoral work will identify an entirely new set of targets for clinical and public health interventions that can have an enormous impact for one of the most pressing global health problems.
 How will the Banting Fellowship help your research?
The Banting Fellowship gives me a unique opportunity to complete my development in the human genetics of infectious disease at the McGill Center for the Study of Host Resistance. This unique setting is composed of many international leaders in both tuberculosis research and host genetics of infectious diseases and where I will be able to improve my understanding of methodological and functional aspects of the genetic control of infectious diseases and develop highly competitive international collaborations in the field.

Cory Harris Canada: Plants as drugs, foods, and placebos: An interdisciplinary approach to traditional medicine and Aboriginal health
McGill School of Dietetics and Human Nutrition (CIHR)
 Tell us about your research.
With a background linking ethnobotany and neuroscience, I apply an interdisciplinary approach to studying the diverse yet interconnected roles of plants in human health. Focusing on the chemistry, nutrition, pharmacology, toxicology and 'placebology' of dietary and medicinal plants, my research is particularly pertinent to aboriginal health and alternative medicine systems where plants are often central to diet, healing and worldview. Together with collaborating aboriginal communities in Québec, I am currently investigating the therapeutic potential of medicinal plants used to treat diabetes and the nutritional contributions of fruits, vegetables and other plant-based foods to local diet quality. Drawing on the emerging field of placebo research, I also explore how the meaning and context of human-plant interactions can influence personal and collective health in indigenous as well as mainstream medical and food cultures.
What makes this research so important?
Bridging the physical, medical and social sciences to tackle complex contemporary health issues, my research seeks to integrate the many perspectives necessary to develop solutions for the real world, not the laboratory. Moreover, with the increasing diversity, availability and use of plant-based foods and medicines marketed without clinical evidence to support health claims, I hope to provide insight that will be valuable to public health policy, industry and basic science.
 How will the Banting Fellowship help your research?
The Banting Postdoctoral Fellowship will allow me to continue pursuing my unique interests unconstrained by funding-related obligations or disciplinary boundaries. Working at McGill for another two years, I will no doubt benefit from the unparalleled expertise and resources relevant to my research and career objectives.

Jim Geach: A Cosmic census of molecular hydrogen: the link between galaxy evolution and environment
McGill Department of Physics (NSERC)
 Tell us about your research.
Galaxies today have little molecular gas – the raw material for star formation – compared to those in the past, and tracking the nature of this evolution, and the properties of those gas reservoirs, tells us a great deal about the astrophysics of galaxy formation. Until very recently it has been difficult to detect molecular gas in all but the brightest of the most distant galaxies, but thanks to new, sensitive telescopes such as the Atacama Large Millimeter Array (which Canada is invested in) we are about to see a surge in our exploration of the "molecular gas" Universe. My research aims to be at the forefront of this exploration.
 What makes this research so important?
A comprehensive picture of the evolution of the molecular gas content of galaxies is the "missing link" observation connecting on-going star formation activity and existing stellar mass (both of which we have good empirical constraints). But one of the biggest issues in galaxy formation studies is "how does gas get into and out of galaxies?" It is the gas which really drives galaxy growth. The molecular gas content of galaxies is affected by both the accumulation of fresh material from the intergalactic medium, and depletion by on-going star formation, converting the (mainly) hydrogen gas into stars and eventually the heavy elements that make up the material world around us (including our bodies). Understanding how molecular gas reservoirs have evolved in normal galaxies throughout the history of the Universe will provide a powerful new empirical insight into the formation and evolution of galaxies.
 How will the Banting Fellowship help your research?
The prestigious Banting Fellowship offers an unprecedented level of support for me to focus on this particular research goal. It will allow be to be at the cutting edge of this emerging area of extragalactic astronomy, led from a Canadian base. Banting will allow me to develop my research programme in a way that will form a strong base for my future research career.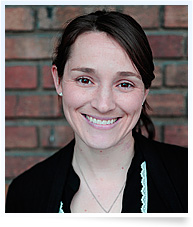 Marion Van Horn: Studying tadpoles to show how glia are active players in brain development
McGill Department of Neurology and Neurosurgery (NSERC)
 Tell us about your research.
I am studying the neural mechanisms underlying the development of a functional visual system. In particular, I am examining how neurons and glia interact in the brain to ensure precise visual development. While glia were once thought to passively surround neurons and hold them in place, it is becoming evident that they play a far more active role in shaping neural development. Glial cells, unlike neurons, are not electrically excitable cells, however they release a number of gliotransmitters in response to environmental stimuli, which can be used to communicate with and alter the properties of neurons in the brain. My research will combine electrophysiological recordings of neural activity and live imaging of neurons and glial cells, as well as pharmacological and molecular manipulations in the live Xenopus tadpole, to examine the physiological significance of gliotransmitter release and determine if it plays an active role in shaping neural development and plasticity.
 What makes this research so important?
The results are expected to reveal fundamental mechanisms that are relevant to all developing nervous systems. Visual impairment is a common disorder. Ultimately, this research will help establish how the visual system develops normally so that treatments for visual impairments can be further developed and refined.
 How will the Banting Fellowship help your research?
The Banting scholarship is a highly motivating award that will allow me to continue quality and innovative research in a field about which I am totally passionate. I am also appreciative of the supervision I have been getting that has led me to this from Professor Ed Ruthazer who has been recognized for his own research achievements including the MNI Promising Young Investigator Award and the Canadian Association for Neuroscience Young Investigator Award.

 Jessica Coon: Understanding the nature of human language through the commonalties between the endangered languages of the Maya and Austronesia
MGill Department of Linguistics (SSHRC)
Tell us about your research.
Despite being genetically unrelated, Mayan languages––a family consisting of thirty languages spoken today by about six million indigenous Maya in Guatemala, southern Mexico, and Belize––share numerous properties in common with languages of the Austronesian family, spoken from Easter Island, Indonesia and the Philippines, all the way to Madagascar. As a postdoctoral fellow working with Prof. Lisa Travis in the linguistics department, I aim to investigate the morphology and syntax of these languages, with special focus on two cross-linguistically rare grammatical properties: verb-initial word order and "ergativity"—a system of marking clausal participants, in which intransitive subjects pattern not with transitive subjects (as they do in more familiar languages like English and French), but with transitive objects.
 What makes this research so important?
The presence of similar characteristics in unrelated languages is relevant to the hypothesis that all human languages share certain innate principles. This project will add to the description and documentation of under-documented and, in many cases, endangered languages in the two families, and will have implications for theoretical linguistics and our understanding of the nature of human language.
 How will the Banting Fellowship help your research?
This scholarship will give me the opportunity to continue my own research and fieldwork on the Mayan languages of Mexico and Guatemala, and to begin research into Austronesian languages.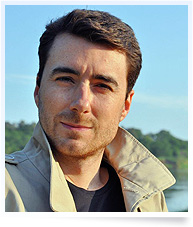 Jean-Baptiste Jeangène-Vilmer: The Changing Nature of War and its New Moral and Legal Challenges: Privatization, Robotization, Ecologization
McGill Faculty of Law, Centre for Human Rights and Legal Pluralism (SSHRC)
 Tell us about your research.
The goal of this interdisciplinary research programme is to assess the ethical and legal impacts of some of the most recent mutations of war: the privatization (the growing use of private military and security companies), robotization (the development of autonomous military robots), and ecologization (the acknowledgement of the ecological impact) of armed conflicts. The ultimate objective is to propose an update of international humanitarian law and just war theory, by taking into account these recent changes in warfare and assessing their common and various impacts on the evolution of international law and ethics.
What makes this research so important?
The future of war is a problem of global concern. Contributing to the updating of international humanitarian law and ethics – and ensuring that developments on the ground do not occur faster than the normative framework which should guide them – is a matter of global responsibility. As one of the top universities in the world, claiming a leading position in both law and the social sciences, McGill University is uniquely well placed to contribute to this debate.
How will the Banting Fellowship help your research?
This is an ambitious research involving forging contacts with private military companies and industries designing autonomous military robots, and conducting interviews in the private sector as well as with government officials, the ICRC and NGOs. This Banting scholarship is what makes it possible.
Armel Brice Adanhounme: Juridical origins of exclusion at work
McGill Faculty of Law (SSHRC)
Tell us about your research.
My postdoctoral research focuses on the juridical origins of exclusion at work. I discuss notions of citizenship and welfare at work and investigate questions of development and globalization concerning the treatment of workers in both the North, liberal economy context (Canada) and the South, post-colonial context (Ghana). I explore the interface between pluralist and regulatory notions of law and intercultural conceptions of society and justice.
What makes this research so important?
By focussing on the ways in which citizenship and governance are refracted through and influenced by the relationship between culture, law, and norms in workplace relations, my research seeks to contribute to the crisis in labour law, and offers a rethinking that engages with development in a pluralist perspective.
How will the Banting Fellowship help your research?
With the assistance of Professor Adelle Blackett, William Dawson Scholar in the Faculty of Law and Director of its CFI-funded Labour Law and Development Research Laboratory (LLDRL), I am looking to make a contribution to the understanding of labour regulations in the globalized economy. I expect the Banting postdoctoral funding to help me to expand on the questions of labour law, equity, and citizenship in cross-border contexts.
Melodee Mograss: Episodic memory and emotional processing in children with REM-related OSA
McGill University Health Centre (CIHR)
Tell us about your research.
I am a cognitive psychologist studying the effects of restless and disturbed sleep in children with breathing problems and the effects this has on memory and emotional processing.
What makes this research so important?
We spend roughly one-third of our life sleeping, and yet we still don't exactly know the purpose of sleep. Most research looking at the influence of sleep on memory is focused on adults; however, there is strong evidence to suggest that sleep affects children differently.
 How will the Banting Fellowship help your research?
The Banting scholarship is a very prestigious award, and I feel fortunate to have been one the few selected to receive it. The funding will help my research by giving it exposure and, by doing so, aid the general public in a better understanding of the importance of sleep.
Mark Lewis Shepheard – The stewardship debate and the role of virtue in regulating water management for agriculture
Faculty of Law (SSHRC)
Tell us about your research.
My research is about providing clear legal obligations for water access and use. It is based on the idea that a bias exists in water resource governance to protect private rights with minimal accountability. This competes with public good expectations of sustainability and stewardship contained in environmental protection law and policy, and also expressed informally as a social license. Such competing interpretations provide an unintended source of failure for sustainable water resource management policy.
 What makes this research so important?
This research will help identify the changing nature of rights and responsibilities in an era when the undefined social license is a critical element of defining and enforcing private rights to access and use of natural resources, particularly water.
 How will the Banting Fellowship help your research?
The Banting Fellowship will help me address internationally significant questions about the nature of private obligations in law using social and scientific evaluations of the practical outcomes of law and regulation. Transforming international sustainability goals into effective private legal obligations for freshwater access and use in farming is a challenge for domestic law. The Banting Fellowship will allow me to clearly define the tension between upholding private freedoms and protecting public goods like ecosystem services, which frequently lead to conflict about farmers resource stewardship responsibility. This will also involve further development of the moot court as a research approach to tease out socio-legal problems.