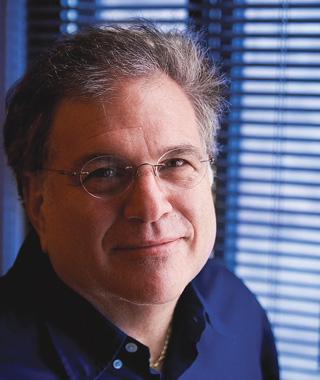 By Stephen Lalla
McGill's School/Applied Child Psychology program has officially secured national accreditation from the Canadian Psychological Association (CPA) — making it only the third such program in the nation to achieve this status.
"This accreditation is an acknowledgement that the program achieves the highest national standard in professional preparation for school psychologists," said Jeffrey Derevensky, Chair of the Department of Educational and Counselling Psychology at McGill's Faculty of Education. The program continues its accreditation with the Ordre des psychologues du Quebec.
"McGill's School/Applied Child Psychology is now one of only three CPA-accredited school psychology programs in Canada," added Steven R. Shaw, Program Director. "We're very proud of our faculty, and particularly of our students — their hard work led to this accomplishment." McGill will join University of Toronto's OISE, and UBC as the only school psychology programs currently accredited by the CPA.
The McGill School/Applied Child Psychology program prepares school psychologists to work with educators, children, youth and families to promote individuals' learning and development, particularly in relation to schooling and mental health. The program includes a planned sequence of coursework in school psychology and supporting disciplines, complemented by practicum, fieldwork and internship experiences. Graduates become leaders in the field through the provision of psychological and education services to children and families, research and scholarly activity, policy development and implementation, and supervision.
Graduating from an accredited program can be advantageous. "Applicants for registration or licensure who have graduate from accredited programs," states the CPA's website, "often receive 'fast-track' credential reviews by regulatory bodies. Furthermore, accredited programs are encouraged to hire faculty and staff who themselves have graduated from either a CPA- or APA-accredited program."
Students and faculty members in the McGill School/Applied Child Psychology program continue to excel in research. Students have won five Vanier Canada graduate scholarships in the last 10 years, and numerous tri-council and provincial awards, grants and bursaries. Research topics addressed in the program include gambling and high-risk behaviours (Jeffery Derevensky), early intervention and educational policies for children with disabilities (Ingrid Sladeczek); genetic disorders and implementation of innovation (Steven R. Shaw); autism and attention (Jake Burack); music, auditory processing, and autism (Eve-Marie Quintin); perceptual processing and autistic spectrum disorders (Armando Bertone); mindfulness, non-suicidal self-injury, and self-regulation (Nancy Heath), children's lying and legal testimony (Victoria Talwar); and anxiety disorders, emotion regulation deficits, and transition into psychopathology (Tina Montreuil).
Get more information about the School/Applied Child Psychology program.