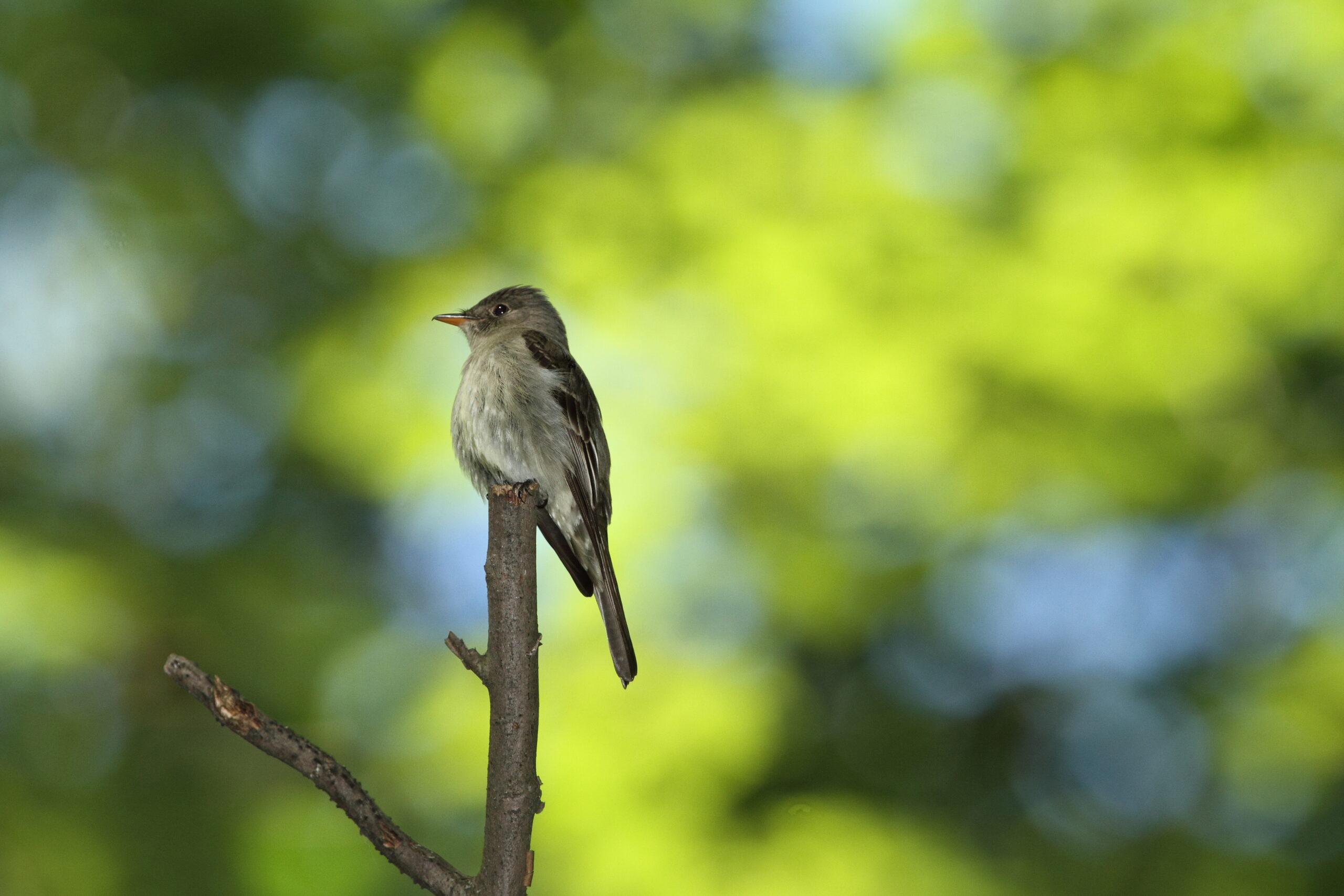 Biodiversity is essential to our well-being and that of our natural environment. However, it is on the decline, with 2,253 species in Canada alone that are at risk of extinction, many of which are culturally and economically important.
McGill is taking action. The University became a founding member of the Nature Positive Universities Alliance after signing the Nature Positive Pledge in November 2022. A month later, McGill took part in the United Nations Convention on Biological Diversity (UN CBD) that met in Montreal for its Conference of the Parties to establish the Kunming-Montreal Global Biodiversity Framework. This Framework seeks to preserve, restore, and promote biodiversity worldwide so that we are living in harmony with nature by 2050. Since this landmark agreement for nature, more and more work is being done to protect and restore biodiversity.
Commitment to protecting and enhancing biodiversity
This month, McGill is launching its first Biodiversity Plan, which serves to both imagine a better future and outline the steps to achieve it. "The Biodiversity Plan reaffirms McGill's commitment to protect and enhance biodiversity across our properties. This plan will build on the success of the many existing initiatives and leading research being performed on our campuses and will complement our pledge to become a Nature Positive University," states François Miller, Executive Director, Sustainability.
With the launch of its Biodiversity Plan, McGill will become one of the first universities in Canada to create an institutionalized, multi-departmental plan to protect and promote biodiversity.
The plan's main points of action are to record biodiversity across campus; analyze McGill's impacts on biodiversity; increase the engagement of McGillians with biodiversity; implement biodiversity-minded actions into the University's practices; promote biodiverse green spaces around campus; and work with outside partners to meet biodiversity targets outlined by the plan.
"The plan provides a vision for where we want to be by 2030. The six key objectives we have identified will set us on a path to make meaningful changes to support biodiversity," explains Divya Sharma, Climate and Biodiversity Officer in the McGill Office of Sustainability.
Science-based plan
It was important that the plan be based on science and the rich academic work already being carried out at McGill. Andrew Gonzalez, Professor in the Department of Biology at McGill and Founding Director of the Quebec Centre for Biodiversity Science, helped develop the plan with various targets in mind, such as those set by the UN CBD's Global Biodiversity Framework.
Gonzalez pushed for a plan that went above and beyond. "Often a biodiversity strategy is just about the lawns that we mow or the flowers that we plant in the Spring, but this is a much more profound commitment to protecting the full diversity of nature, both within the walls of our campuses and beyond. We are lucky to have departments Downtown and at the Macdonald Campus that are full of experts," says Gonzalez.
Collective effort
The Biodiversity Plan is indeed a collective effort. "McGill faculty, staff, and students from 15 different units came together to develop the plan. The actions mentioned within will be led by units across the university," says Sharma.
The collaborative aspect of the plan doesn't stop there, though. A key part of promoting biodiversity is connecting people and places and building community. "Improving biodiversity requires connecting spaces so that species can move between them. Partnering with local organizations that are already working on biodiversity is a great way to maximize all of our efforts," elaborates Sharma.
Looking forward, the Biodiversity Plan will serve as a call to action. "My hope is that this plan will galvanize our efforts to share what we know about how biodiversity is changing across our campuses. But more importantly, that it will galvanize action towards collecting better knowledge and data and developing a better understanding of the progress we're making," says Gonzalez.
The plan will be launched on Tuesday, September 26, at a Biodiversity Festival taking place at the Downtown Campus from 12–5 p.m. at the Y-intersection and at the Macdonald Campus from 12–2 p.m. at the Ceilidh. Join McGill experts on guided nature walks, learn how to identify and document species to support their protection, and connect with McGill groups and local organizations working on environmental initiatives. Additionally, the Gault Nature Reserve is offering a free shuttle from downtown to an Open Day in Mont-Saint-Hilaire to celebrate the launch on September 23rd, and the Quebec Centre for Biodiversity Science is hosting a Speaker Series in honour of the launch the week of September 18th. Finally, there will be a BioBlitz from September 18 to 26 open to all McGillians.
Learn more about McGill's Biodiversity Plan and how to get involved with biodiversity at McGill.