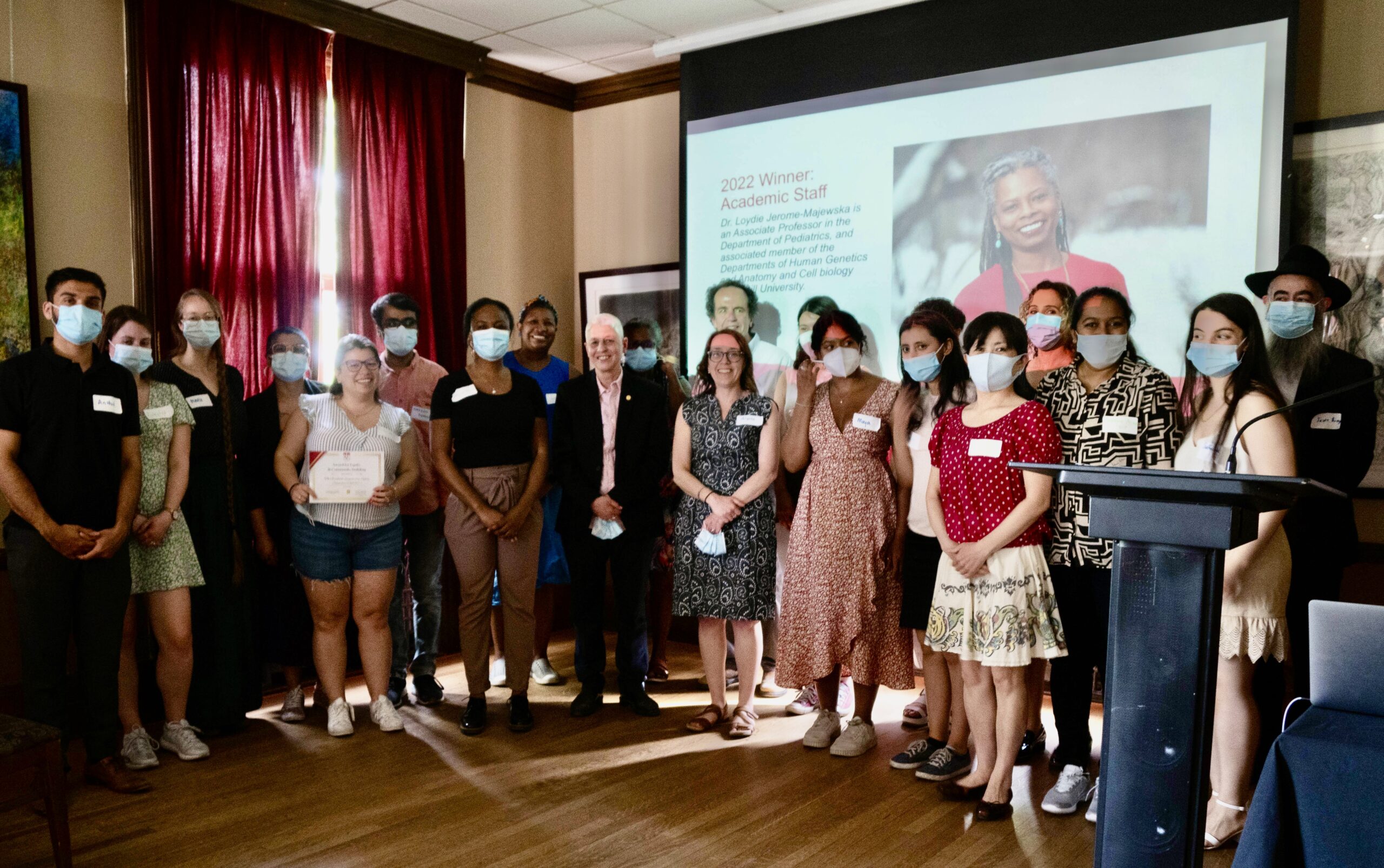 On May 13, McGill handed out its annual Award for Equity & Community Building in four different categories; team, student, administrative and support staff, and academic staff.
As the first in-person celebration of the Equity Awards since 2019, the mood in the Thompson House Ballroom was as warm and bright as the sunny day outside.
"I can't tell you how much joy I have seen this room this afternoon," said Angela Campbell, Associate Provost (Equity & Academic Policies), in her opening remarks. "I'm so happy to be with you, to be in community, and for you all to be in community with one another. You all seem really happy and that makes me extremely joyful."
Now in its 10th year, the award recognizes the work of students, faculty and staff committed to advancing equity and diversity at McGill.
"Everyone who is being recognized has devoted an extensive amount of time toward the work of equity and community engagement at McGill," said Campbell. "And that is all in addition to the work that they already do in our University as students, as faculty, or as staff, or working on a team."
Campbell spoke of the evolution of the award. In the beginning, nominations would "trickle in," she said.
But in recent years, EDI has "gained traction" at the McGill. "Now we have this robust energy around equity," said Campbell.
As a result, Campbell's office receives a wealth of nominations from people's peers and colleagues. "Self-nominations don't happen," she said. "People put forth their colleagues, and students put forward their friends, their peers, their professors. You see this kind of celebration and championing of one another which I find really special.
"I really want to thank everyone who took the time to be a nominator or a referee," said Campbell. "It is really uplifting to read what you have to say about one another. In a world where we don't often read such beautiful things about one another it is a true gift to be on the receiving end of that opportunity. So, thank you so much."
Campbell then turned the microphone over to Tynan Jarrett, Director, Equity, Diversity and Inclusion, for the presentation of the awards. Because it was impossible to celebrate in-person during the pandemic, winners in previous years were also highlighted. The following is a list of winners with their respective citations.
Team category
2022 winner: McGill Youth Study Team (MYST)
The motto of the McGill Youth Study Team, a commitment to excellence in the study and education of all children, reflects that equity and community building are at the heart of this team's commitment. For more than three decades MYST has been dedicated to research with children with neurodevelopment disorders and children and youth from marginalized groups.
In carrying out their work, MYST members focus on strengths, and reject narratives that pathologize or focus on deficits from these populations. Their work is motivated by a commitment to merging science and humanity.
The MYST research environment is characterized by a commitment to diversity and inclusion. Under the leadership of Professor Jake Burack and co-Director Jenilee Napoleon, the diversity of students in the team is unique within its department and the extraordinary opportunities they have to work with children and youth who are Indigenous or who are living in poverty or experiencing homelessness.
Students know that working in this lab has presented them with many opportunities to grow on professional, professional, personal and interpersonal levels. Warm congratulations to MYST on its terrific work.
2021 winner: Black Law Students' Association of McGill (BLSAM) 
The Black Law Students' Association of McGill (BLSAM) is a student-run organization at McGill University's Faculty of Law. Its mission is to promote the inclusion of Black and racialized students in the Faculty by centering the values of diversity, empowerment, leadership and education.
Through its programming, BLSAM aims to increase the visibility of Black and racialized students at the Faculty of Law and provide its members with the necessary tools to achieve the best law school experience and overall success. Throughout the year, the Association organizes a number of activities including CV and cover letter workshops, review sessions and events inside and outside the Faculty.
All of this promotes and showcases Black excellence at McGill of which we are so proud.
2020 winner: Graduate Engineering Equity Committee (GEEC)
The Graduate Engineering Equity Committee is a team of graduate students and postdocs within all departments and schools of the Faculty of Engineering. They work to promote social education and awareness through a number of activities such as workshops, discussion groups, de-stress events and networking opportunities.
They work in collaboration with other units at McGill working to promote wellness and equity, including Peer Support Centre, PGSS Equity and Diversity Committee, Local Wellness Advisors, and the McGill Art Hive Initiative.
They are celebrated and well-known in the Faculty of Engineering for their leadership, drive and exemplary initiatives that model inclusivity. We are so lucky at McGill to have student leaders like those who lead and support GEEC.
Administrative and Support Staff category 
2022 winner: Carolina Cruz-Vinaccia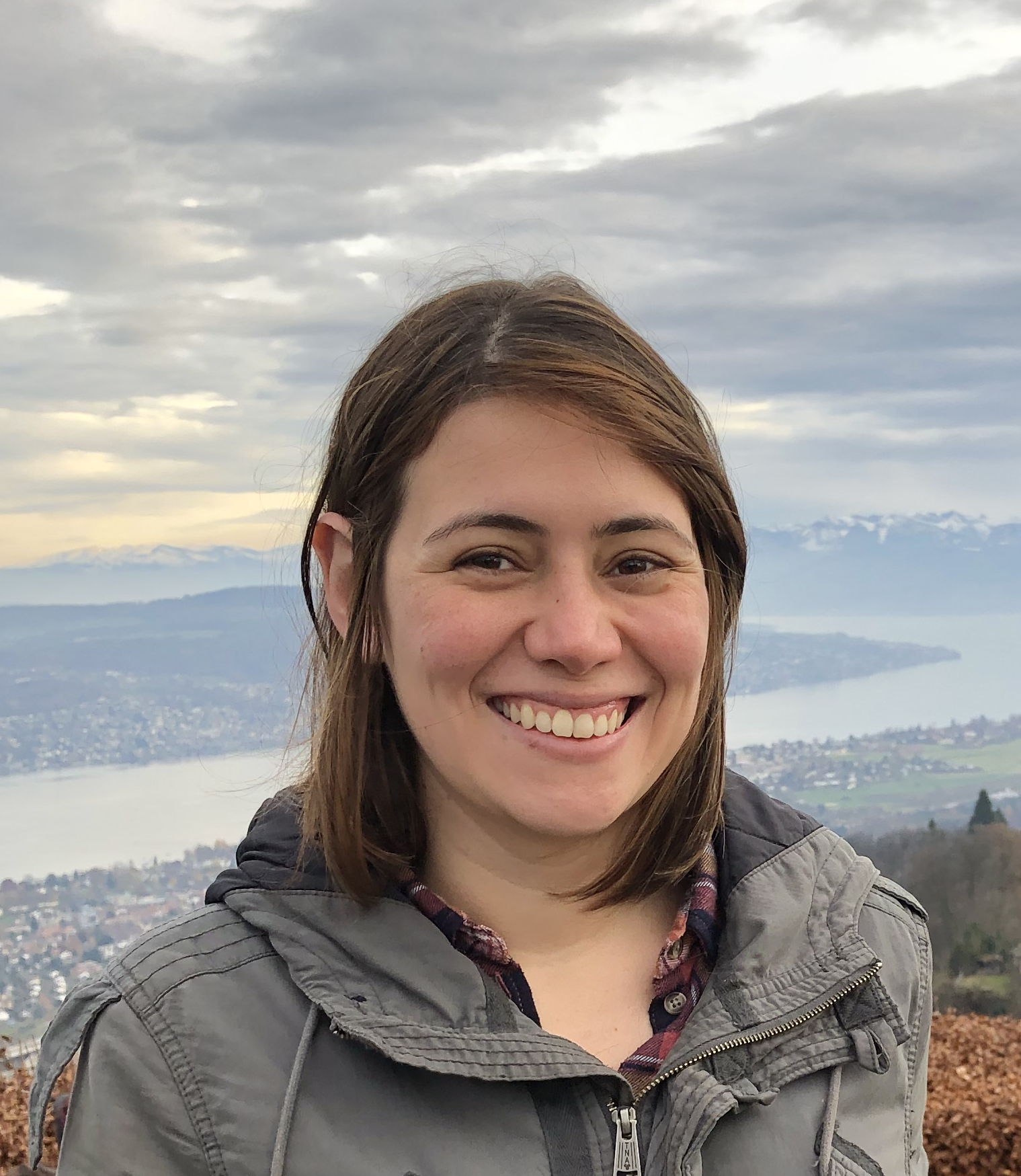 It has been almost five years that Carolina has been a part of the Physics Department and the McGill Space Institute (MSI). She has nurtured and developed interest in STEMM education and equity among colleagues and students.
Carolina is dedicated to creating inclusive environments for underrepresented minorities in science, technology, engineering and math departments. Carolina has focused attention on creating spaces for discussion on equity, diversity and inclusion issues in the MSI and Physics Department, setting the groundwork to create a more inclusive department; assessing and addressing areas of under representation at the MSI; and fostering a sense of community.
Examples of her contributions include creating spaces for discussion of EDI issues in the MSI and Physics Department; organizing EDI workshops for physics staff and post-docs; setting the groundwork to create a more inclusive department; establishing the Black, Indigenous, People of Colour Physics Summer Research Awards; and improving the gender balance of MSI post-doctoral fellowship award recipients.
Through her leadership, the MSI as a whole has deepened its understanding and knowledge of EDI issues.
2021 Winner: Charlene Lewis Sutherland
Charlene Lewis Sutherland is the Senior Advisor, Equity and Anti-Racism in Teaching and Learning Services.
Char has made contributions of excellence to McGill University for several years. They are recognized today for leadership and management of equity education programming for students, including supporting the expansion of existing offerings and developing and launching new programming.
Through Char's work, academic members at McGill are building their capacities to create and maintain inclusive learning spaces for all. This work is vital to the student experience.
In addition, Char brings strategic vision to their work, playing a huge role to advance McGill's Equity, Diversity and Inclusion Strategic Plan 2020 – 2025 and McGill's Action Plan to Address Anti-Black Racism.
Those of us who have had the honour of working with Char know the power and positivity of their work. We are so lucky to have them as a colleague.
Student Award
2022 winners: Anshul Sinha and Kayla Paulini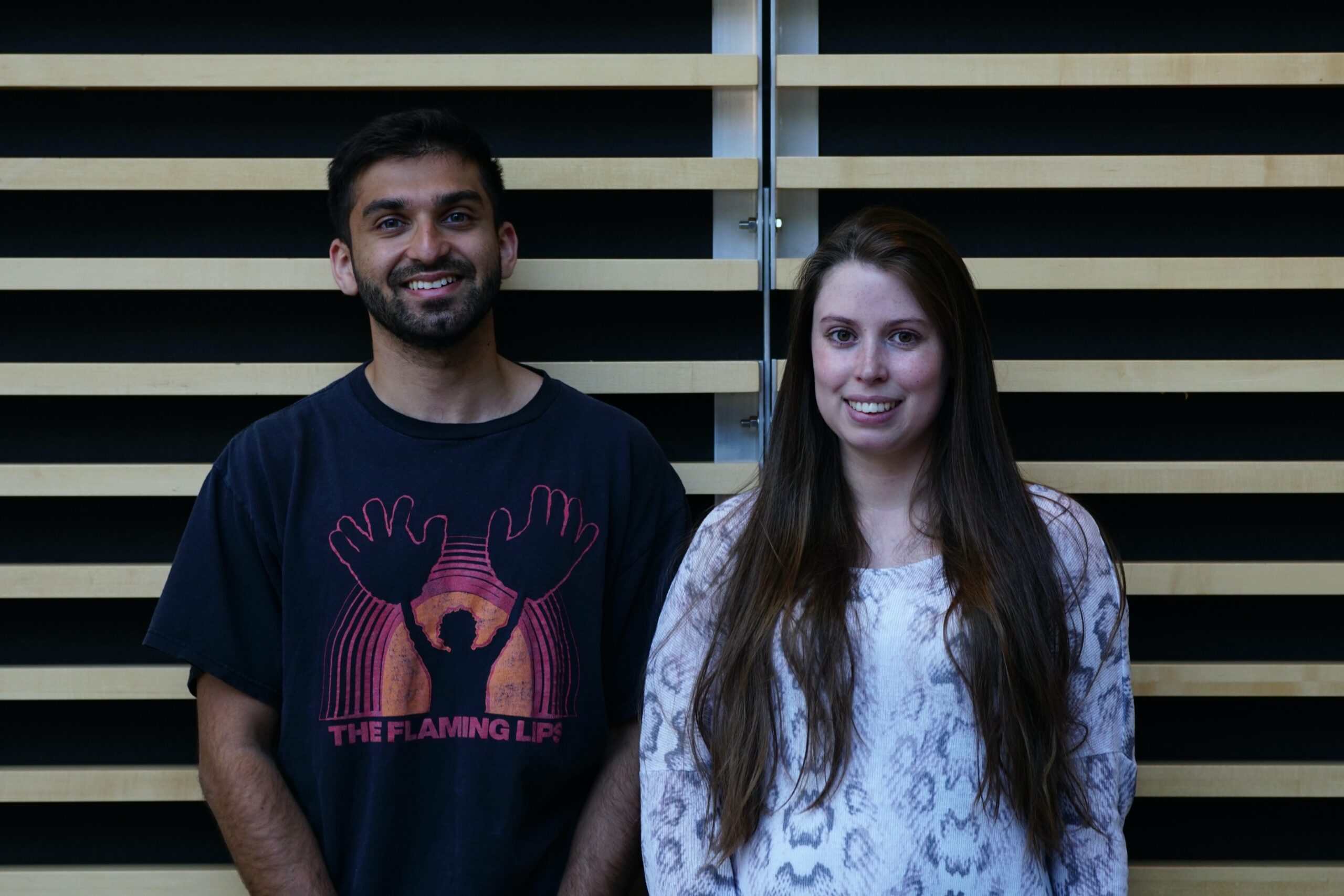 This year's recipients in the Student category are two PhD students at McGill's Department of Microbiology and Immunology or MIM. And are part of the MIM Graduate Students Association which is known as MIGSA.
Working in partnership Kayla and Anshul have developed safe pathways for flagging student issues with wellness, discrimination and micro aggressions. In collaboration with McGill's Teaching and Learning Services, they provided an equity, diversity and inclusion workshop for MIM graduate students and faculty. This workshop received overwhelmingly positive reviews from colleagues.
Anshul and Kayla also put together a mental health and wellness workshop for graduate students during the beginning of the pandemic to make sure that everyone was provided with the appropriate resources to take care of their mental health.
The academic leadership of MIM stresses how Anshul and Kayla are leaders, noting that over the history of the department no other students or faculty members has taken such initiative to continually support students and educate faculty about EDI.
Kayla and Anshul are exceptional graduate students who volunteer their time to bring about long-lasting positive change to the graduate and department communities. In this way they are models for us all.
Academic Staff category
2022 winners: Ada Sinacore and Loydie Jerome-Majewska
Ada Sinacore
Dr. Ada Sinacore is an associate professor in Educational and Counselling Psychology. Dr. Sinacore directs the Social Justice and Diversity Research Lab in the Department of Educational and Counselling Psychology in the Faculty of Education. She has dedicated her academic career to examining issues related to social justice, diversity, immigration, gender, and sexual violence.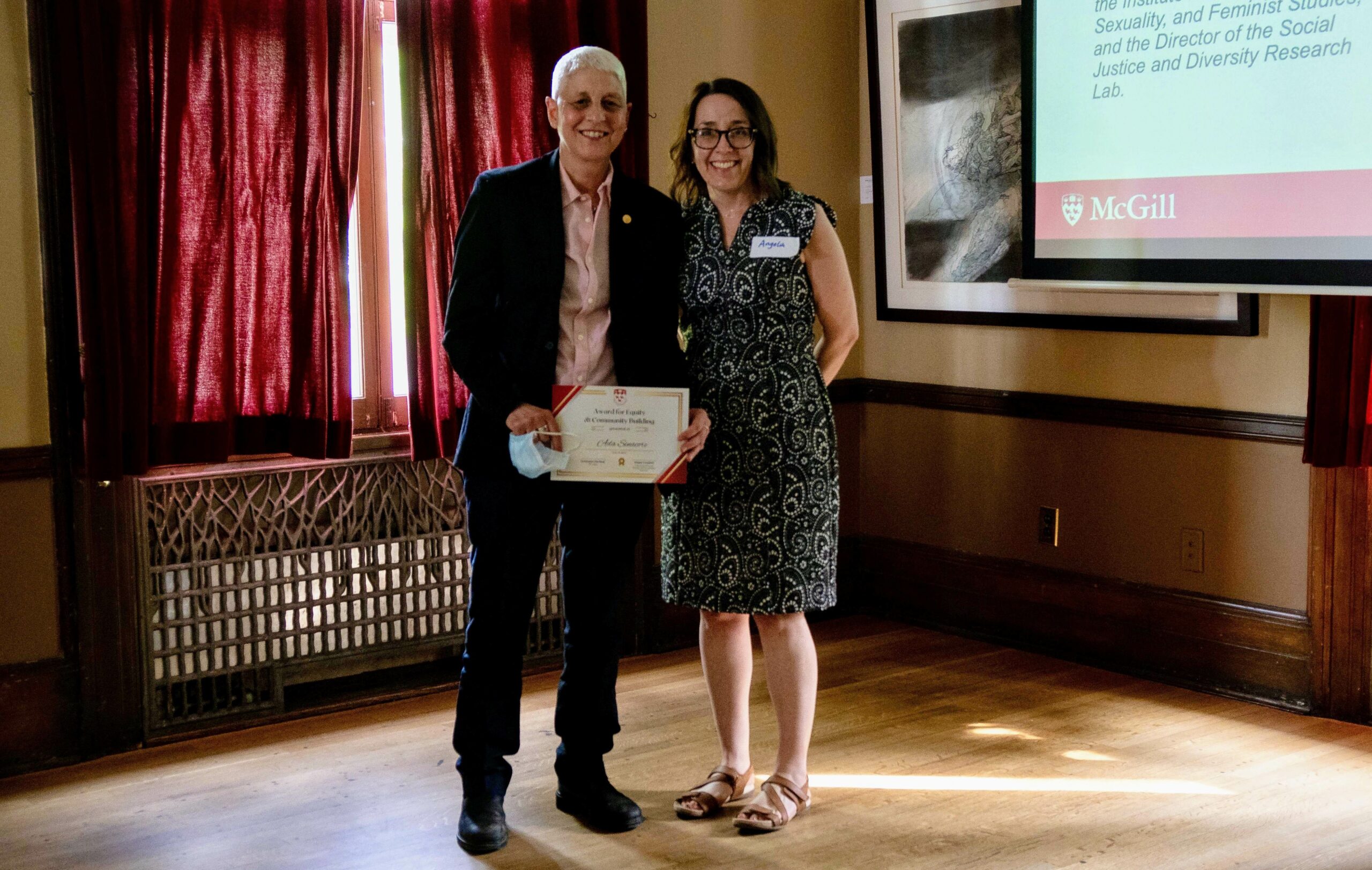 Since 2021, Dr. Sinacore has served as president of the Canadian Psychological Association. In this role, Dr. Sinacore supported the development and publication of fact sheets detailing the mental health crisis that has resulted from the war in Ukraine. These fact sheets, entitled Coping with Emergencies, Disasters and Violent Events, is published in English and Ukrainian.
Notably, Dr. Sinacore is finding avenues to address the impacts of the war in Ukraine on LGBTQ2+ communities, in particular, gender non-binary and trans communities who may seek refuge in the context of this global crisis.
All the work Dr. Sinacore is doing at the national and international levels benefits students here at McGill as well. Dr. Sinacore has been a consistent champion of equity considerations throughout their academic programming and department, as well as an advocate for students from marginalized and underrepresented groups.
Dr. Sinacore is described by students and colleagues alike as a fierce, tireless advocate for equity in role of teacher, leader, colleague, and mentor.
Loydie A. Jerome-Majewska
Dr. Loydie Jerome-Majewska is an Associate Professor in the Department of Pediatrics, in the Faculty of Medicine and Health Sciences.
She has made multiple, significant contributions to equity at McGill. As an example, she has served as the co-convener of the Dr. Kenneth Melville McGill Black Faculty and Staff Caucus since January 2021. In this role, she leads the Caucus with strength and vision, advancing the needs and interests of her members.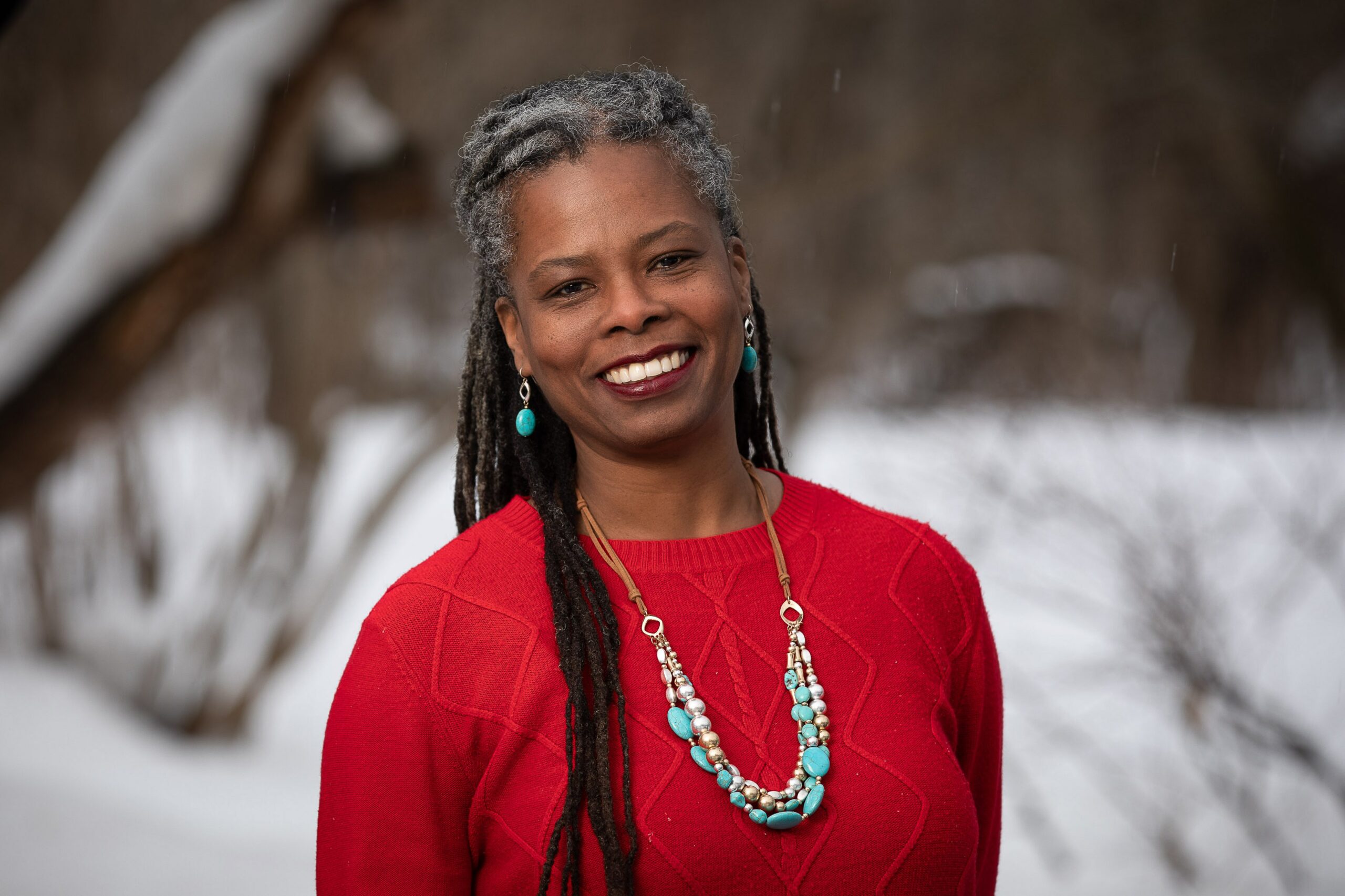 Dr. Majewska has also served as a member of the Working Group on African and Black Studies, and as a provostial delegate on multiple hiring committees working to advance the strategic recruitment goals tied to McGill's strategy to address anti-Black racism.
Dr. Majewska also serves as a member of the Diversity and Inclusion Task Force for the American Association of Anatomists.
Additionally, she has served this past year as a co-organizer and academic program chair of BE-STEMM, the Black Excellence in Science, Technology, Engineering, Mathematics and Medicine national research conference of the Canadian Black Scientist Network.
Furthermore, along with being a mentor and role model, Dr. Majewska is described as empowering students to advocate for EDI and for change toward a better future for the generation ahead. We are so grateful for your amazing work.