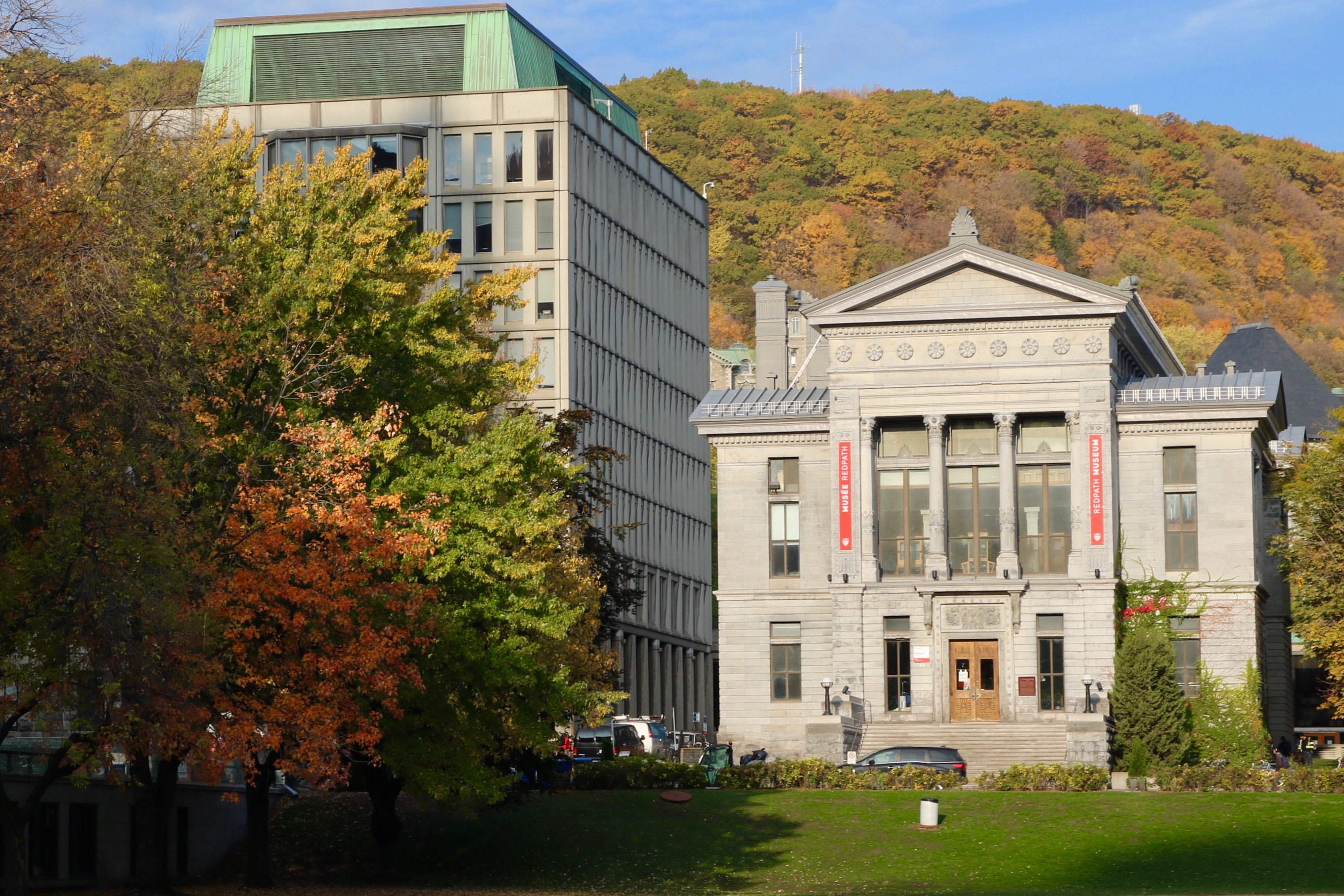 As part of its ongoing commitment to fighting climate change, McGill University's result-oriented strategy has accelerated the effective decarbonization of its investment, and further reduced its exposure to large users of oil, gas, and coal, as well as fossil fuel producers. By taking a holistic approach that looks beyond the traditional carbon-intensive energy sector, the University has achieved a nearly 53 per cent absolute reduction in the carbon footprint of its two-billion-dollar endowment portfolio in just two years.
This is one of the many accomplishments included in the University's 2021 Socially Responsible Investing (SRI) annual report issued this month by McGill's Investment Committee. "McGill University's bold strategy has reduced the carbon emissions of its endowment investments by 78,000 tons annually, which is equivalent to taking approximately 16,800 gasoline-powered passenger vehicles off the road," said Sophie Leblanc, Chief Investment Officer & Treasurer at McGill University. "This is about four times more than what could have been accomplished by divesting from top oil and gas reserve owners alone."
McGill's commitment to sustainability goes back several decades. As evidenced by the sustainability statements it has signed, the University is committed to helping shape a future in which humans can thrive in a way that respects the planet.
"Adopting a more carbon-conscious investment approach complements McGill's far-reaching climate change and sustainability goals as well as efforts to achieve carbon neutrality across the University's operations," concluded Principal Suzanne Fortier.
Many targets close, some already reached
In April 2020, McGill's Board of Governors approved an eight-point implementation plan for how the University will decarbonize its endowment portfolio, based on recommendations put forth in the final report of the Committee to Advise on Matters of Social Responsibility (CAMSR).
The 2021 SRI report tracks key accomplishments in implementing the CAMSR recommendations "across all asset classes, such as equities, fixed income, real estate, and infrastructure."
The University has reached its target of increasing Impact Investments to five per cent, including a commitment of US $25 million in a Global Renewable Energy Fund. In total, McGill has engaged more than $100 million in investments to help transition to a zero-emission economy, covering everything from renewables to electrified transport, carbon capture, and sustainable solutions. McGill has also increased its investments in fossil-fuel-free funds to $10.8 million – more than double the initial commitment made five years ago.
Other highlights of the implementation status (as of Dec. 31, 2021) include:
Decarbonization: From September 2019 to December 2021, the carbon emissions of the McGill Investment Pool (MIP) listed equity portfolio have decreased by approximately 53 per cent. According to the U.S. Environmental Protection Agency's Greenhouse Gas Equivalencies Calculator, this absolute reduction is equivalent to approximately 16,807 gasoline-powered passenger vehicles driven for one year. The relative reduction of the MIP listed equity portfolio carbon emissions now stands at 30 per cent below benchmark, which puts the University very close to meeting its 2025 target of achieving a minimum of 33 per cent carbon emissions reduction of the MIP public equities (relative to the MIP public equities benchmark).
Screening: There is now $10.8 M invested in fossil-fuel-free funds, up from $9.2M this time last year. This is more than double the University's initial commitment of $5M.
Engagement: In 2021, McGill appointed SHARE as its shareholder engagement service provider to engage with the MIP's portfolio companies on climate-related issues. Through SHARE, McGill became one of the first members of the University Network for Investor Engagement (UNIE), a university-led initiative that amplifies the voices of shareholders in addressing the drivers of climate change. Throughout 2021, SHARE has engaged with 39 portfolio's companies on topics such as reducing greenhouse gas emissions, sustainable finance, and ensuring a just transition.
Institutional leadership: Throughout 2021, the MIP's responsible investment practices were shared with the McGill community and with other institutional investors, including foundations and universities. In April 2021, the Office of Investments hired a Governance, Compliance & ESG analyst to further support McGill's eight SRI commitments and the development of enhanced SRI practices.
The Office of Investment places critical focus on ESG integration when selecting investment management firms. As a result, 99 per cent of MIP assets are managed by managers who follow an ESG Policy or are signatories of the UNPRI. Only 70 per cent of assets were managed according to these principles in 2016.
See the full progress report for more details.
McGill investment policy praised
The same week that McGill released its latest SRI report, the C.D. Howe Institute independent think-tank released its own report card for Canadian universities, noting that although divestment "can help to reduce the carbon footprint of a portfolio, it does not necessarily help to decarbonize the economy… and that carbon footprint-reduction targets must be carefully balanced, particularly as renewable energy technologies require significant amounts of fossil fuels in their production."
The C.D. Howe Institute report, called "Put to the Test: Ranking Canada's Universities on Their Climate Change and Endowment Activities," places McGill in the top five of 16 Canadian universities who signed the "Climate Charter for Canadian Universities" and have "made commitments to manage their assets while taking climate change into consideration." The report singled out McGill as the only signatory to include climate-related targets directly in its investment policy.
"One statement of investment policy stood out among the rest," noted the report. "McGill University's Statement of Investment Policy includes both its emissions-reductions targets and its targets for environmental impact investments. We would not expect to see all commitments expressly stated in investment policy statements, but, as we have noted, the gravity of climate change is such that it merits special mention."