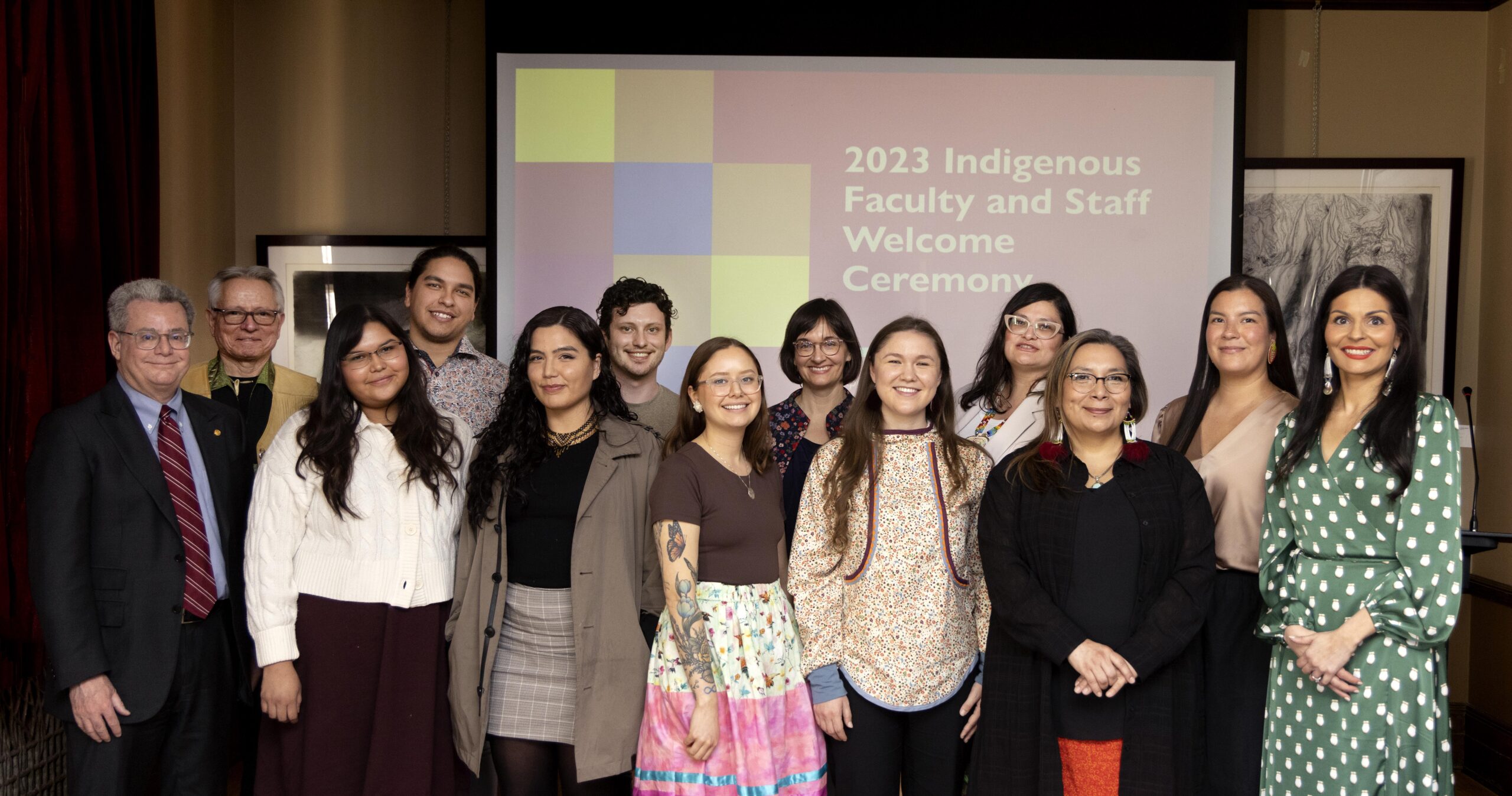 On April 4, Celeste Pedri-Spade, Associate Provost (Indigenous Initiatives), served as a co-emcee of the annual Indigenous Faculty and Staff Welcome Ceremony. Looking out at the audience gathered in the Thomson House ballroom, the Associate Provost (Indigenous Initiatives) spoke about the importance of ceremony.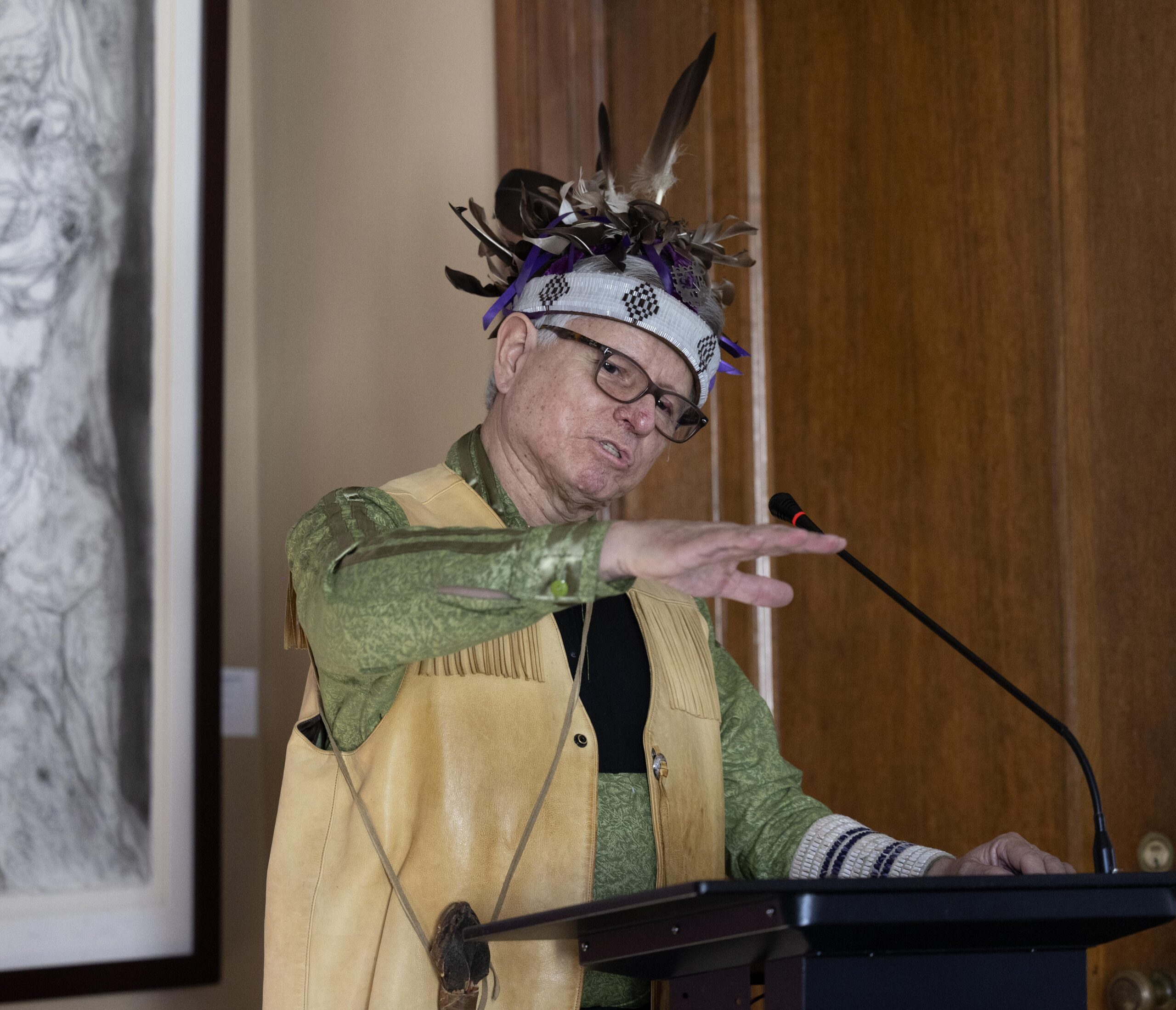 "As an Anishinabekwe, I reflect on the role and purpose of ceremony within our way of life. From a young age we learn that ceremonies are gifted to us. Ceremonies are for the people, to help us live in a good way and to the best of our abilities," said Pedri-Spade, a band member of the Lac Des Milles Lacs First Nation in northwestern Ontario.
Pedri-Spade spoke about her family back home and their preparations for upcoming spring ceremonies. She said that, at this time of year, they cook all the frozen meat and blueberries left over from the winter and share it with each other.
"Today, I hope that, as we come together, we do so in the spirit of supporting and helping each other as we honour and welcome these new members to our campus community," she said. "This definitely serves as a reminder that we have many talented Indigenous members of our campus community and that we are here to support one another."
First Nations, Métis and Inuit
Pedri-Spade is among the 15 new Indigenous faculty and staff members feted at the ceremony. The new McGillians include First Nations, Métis and Inuk people from across Canada. They include:
Rudi Aker, Administrative Coordinator, Indigenous Studies & Community Engagement Initiative
Aneeka Anderson, Indigenous Initiatives Associate, Indigenous Initiatives
Alyssa Bader, Assistant Professor, Anthropology
Avery Barnaby, Administrative Coordinator, Indigenous Initiatives
Lynnsey Chartrand, IMPRESS Program Advisor at Enrolment Services
Diane Dechief, Faculty Lecturer; Science Communication Specialist, Office of Science Education
Ann Deer, Associate Director, Indigenous Initiatives
Marlowe Dubois, Indigenous Student Advisor, First Peoples' House
Mia Alunik Fischlin, Administrative Student Affairs Coordinator, Indigenous Studies Program (MISC)
Geraldine King, Assistant Professor; Senior Advisor, Indigenous Curriculum and Pedagogy, Indigenous Initiatives
Joelle Majeau, Outreach Administrator, Indigenous Health Professions Program
Dane Malenfant, Assistant Program Coordinator, Branches – Enrolment Services
Kayla Moore, Indigenous Community Outreach Associate, Branches – Enrolment
Celeste Pedri-Spade, Associate Provost (Indigenous Initiatives)
Sarah Konwahahawi Rourke, Faculty Lecturer; Director, Indigenous Health Professions Program
Enriching the fabric of McGill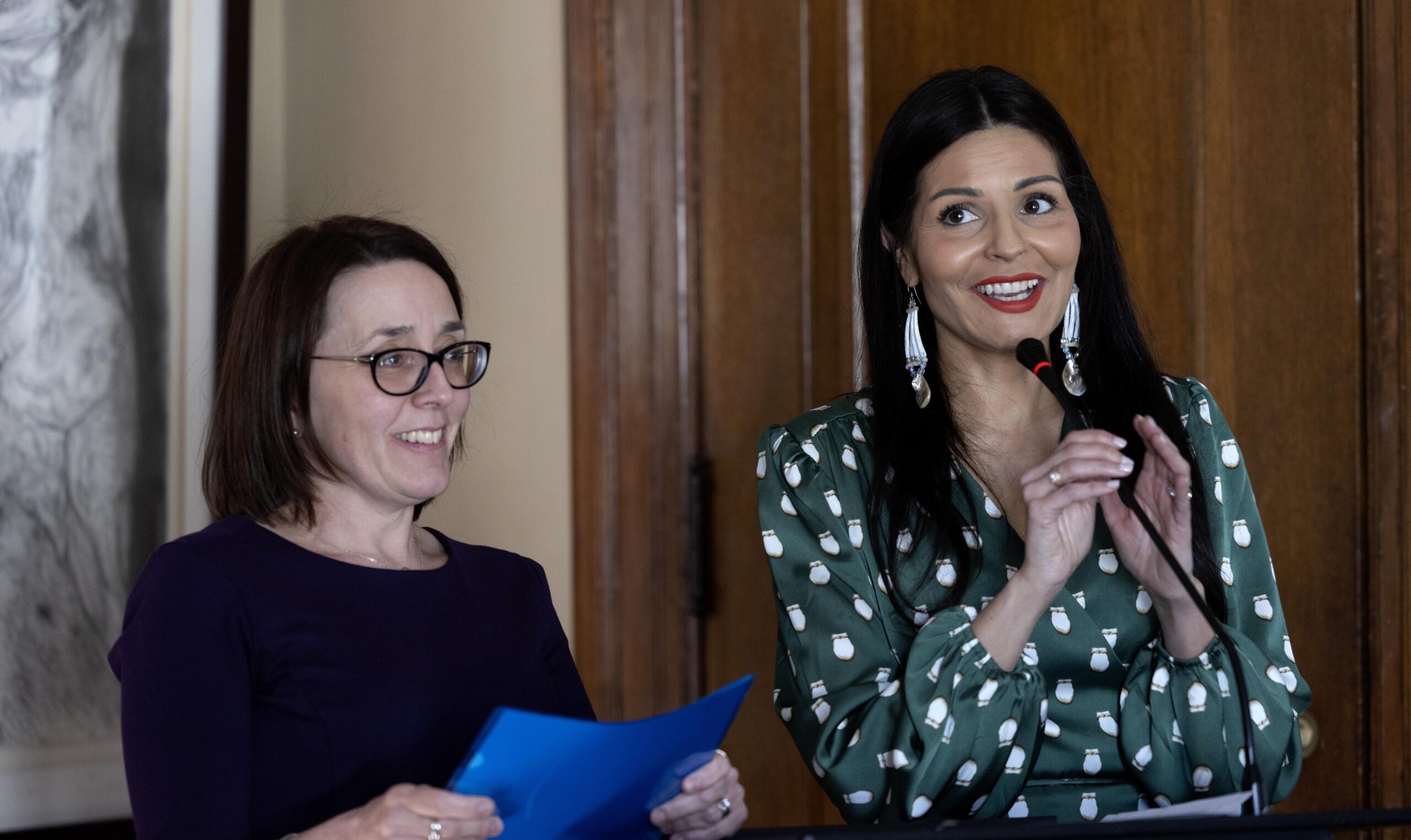 "This is an eagerly awaited ceremony that is held annually here at McGill," said Angela Campbell, Associate Provost (Equity & Academic Policies). "It stems from the 52 Calls to Action of the 2017 Provost Task Force on Indigenous Studies and Indigenous Education, which was convened by Professor Chris Manfredi in his role as Provost and Vice Principal (Academic)."
In its 2017 Final Report, the Task Force called upon the University to set a target of appointing at least 35 Indigenous tenure-track or tenured professors by 2032.
"Today's ceremony is an occasion to recognize and acknowledge the profound and amazing cultural and intellectual contributions that Indigenous faculty, students and staff bring to the McGill community, and to express our appreciation to all of you for choosing to add your skills, talents, energy – and your voices – to help further the academic mission of our University," said Campbell.
"The contributions of First Nations, Métis and Inuit people greatly enrich the fabric of this community and broadens our understanding of the world that we share. We are humbled and grateful to have you here with us, and we look forward to the opportunities to learn from you."
Reinforced commitment to indigeneity and Truth and Reconciliation
Christopher Manfredi, Provost and Vice-Principal (Academic), closed the ceremony, addressing the new McGillians directly.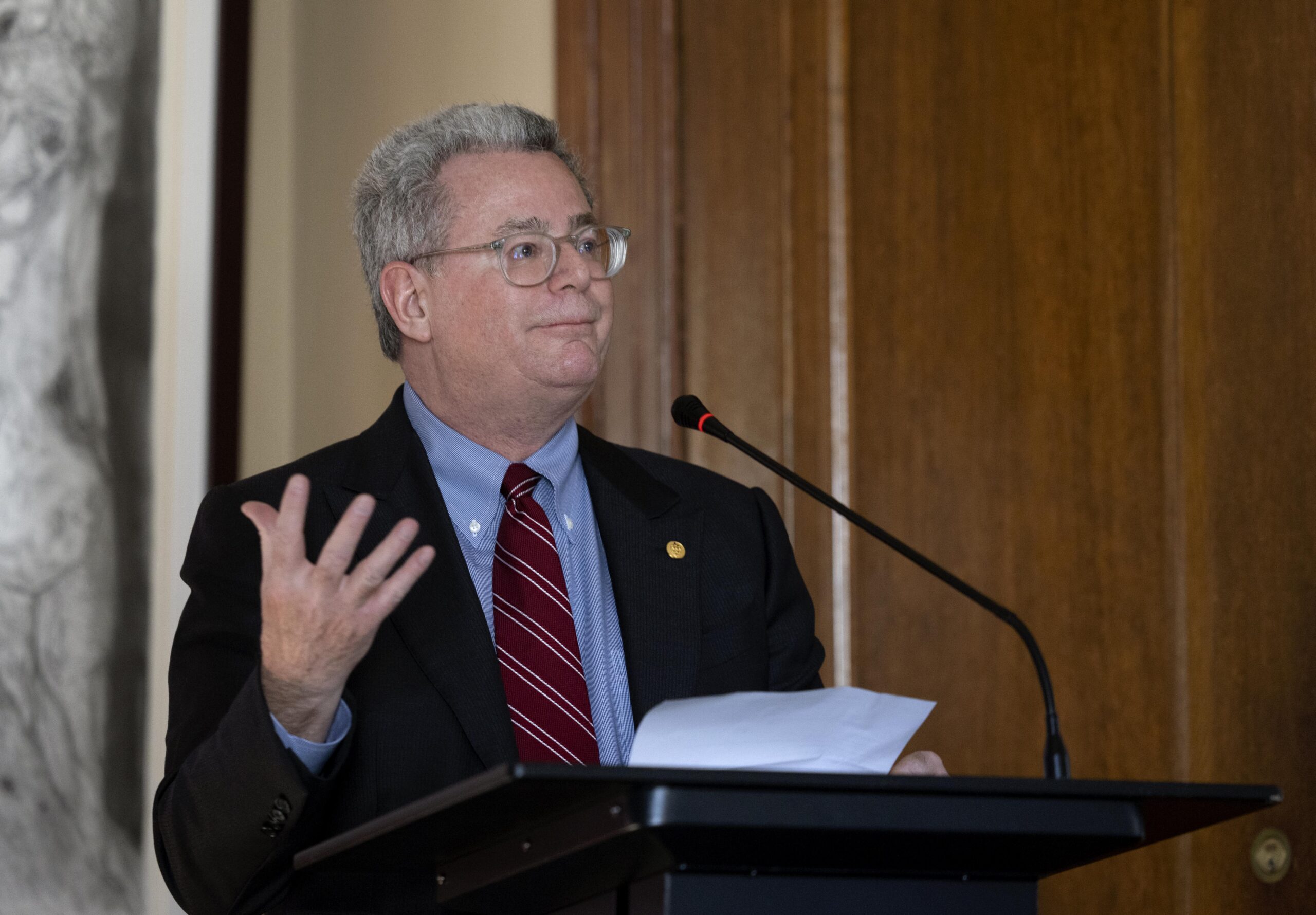 "You are joining a community that now numbers 46 members… We are very pleased that this number is increasing, but, of course, it is still low," said Manfredi. "But the progress is significant compared to 2016 – 2017, and it tells us that we are moving in the right direction. Your arrival strengthens our motivation, increases McGill's capacity to advance the 52 Calls to Action, and reinforces our commitment to indigeneity and Truth and Reconciliation."
"Although McGill is making an earnest effort towards reconciliation, I am aware that changes we wish to see happen may often seem to be too little or too slow," continued Manfredi. "The 52 Calls to Action that McGill is seeking to implement were formulated before many of you joined McGill. As the Indigenous community at McGill grows, I hope to have the opportunity for us to have an in-depth exchange about them this year. I welcome your thoughts: What are the priorities? Have we missed anything?"
"Once again, I want to welcome all of you to McGill. Thank you for joining our community to enrich us and make us better. We are honoured to have you join us and we look forward to the many contributions that you will make to our University."