McGill University and the Federation for the Humanities and Social Sciences (the Federation) have partnered to host the 93rd annual Congress of the Humanities and Social Sciences.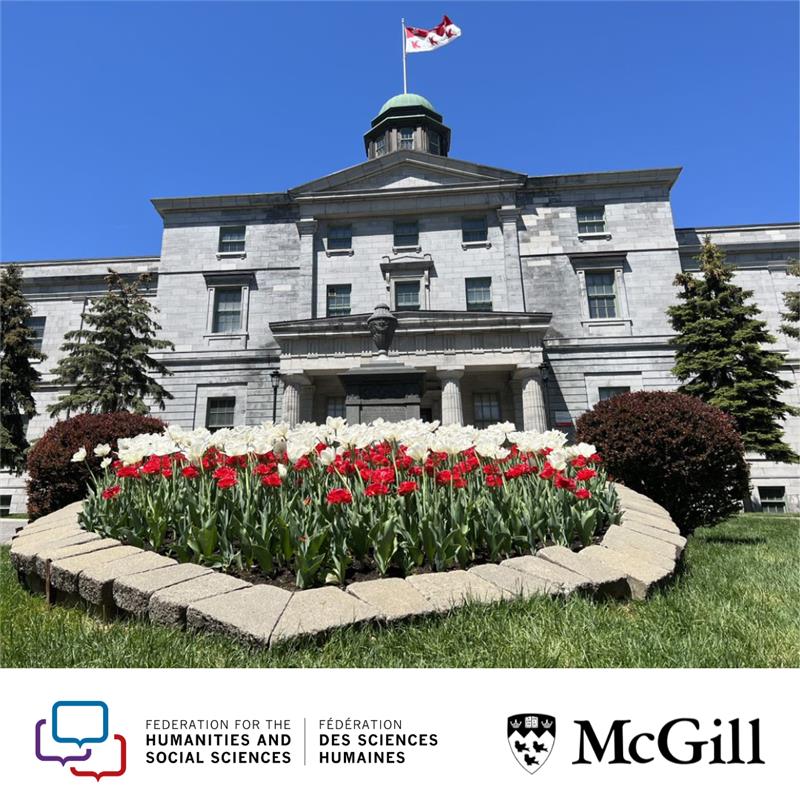 Congress 2024 will take place at the McGill's downtown campus in Montreal from June 12-21, 2024, and will bring together up to 70 scholarly associations and 9,000 scholars, graduate students, community members, and policymakers to share their research and hold critical conversations that can help shape the world of tomorrow.
"It is with pride that we announce Congress' return to Montreal, and we are delighted to be joining forces with one of Canada's leading research institutions," said Annie Pilote, Chair of the Federation's Board of Directors. "Hosting Congress at McGill is an exceptional opportunity to bring together some of the brightest minds from across the country and the world, to demonstrate international excellence in Canadian humanities and social sciences scholarship."
"McGill University is delighted to host the 2024 Congress of the Humanities and Social Sciences," said Deep Saini, Principal and Vice-Chancellor of McGill University. "The Congress offers an unparalleled opportunity to bring together Canada's top academics, researchers, policy-makers and practitioners with the aim of addressing some of the most pressing issues, both here in Canada and abroad. We look forward to the rich exchanges and learnings that such an event will surely foster."
McGill last hosted Congress in 1972. Congress was last held in Montreal in 2010.