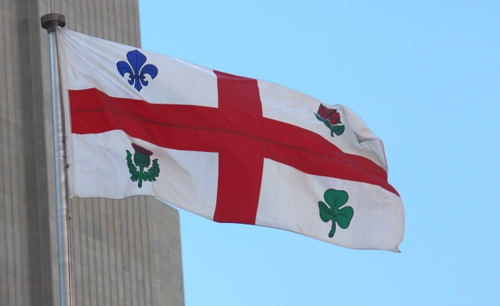 By McGill Reporter Staff
McGill will co-host a live televised debate among candidates for Mayor of Montreal on Wednesday, Oct. 9, the University has announced.
The debate, which is being organized in co-operation with Radio-Canada, will be held in Redpath Hall and will be broadcast live on both Radio-Canada and its all-news network, Réseau de l'information (RDI), from 6 p.m. to 7 p.m., while the final half-hour, from 7 p.m. to 7:30 p.m., will be aired on RDI alone.
"This is an important chance for members of our McGill community – faculty staff and students – to get involved in both an event and issues that touch us as members of the Montreal community," said Olivier Marcil, Vice-Principal (Communications and External Relations). "A limited number of seats will be reserved for people from McGill who are eligible to vote in the election and who wish to submit a question. I hope a lot of people will take advantage of this opportunity and participate in what promises to be an informative and very lively event."
Questions for the debate will be selected in advance and read during the debate, either by the audience member chosen or by the debate moderator. This event will take place entirely in French, but McGill will also be the site of a second debate, this time in English, on Tuesday, Oct. 22, which is being organized in co-operation with CBC Montreal. More details about that debate will be forthcoming.
For the French debate, available seats can be reserved online on a first-come, first-served basis, at www.mcgill.ca/debat-montreal, where you can also submit a suggested question. There isn't much time. The deadline for submitting questions is this Friday, September 27. Those whose questions are selected will be notified and will be invited to the debate. Questions submitted in English will be translated. Those who wish to read an approved question at the debate, however, need to be comfortable reading it in French.
"The municipal election in Montreal is an important event for the McGill community," Marcil said. "Decisions made at the municipal level affect all of us who live and work and study here and we should be part of the conversation about the city's future."