Eleven exceptional individuals will be recognized with honorary degrees from McGill University during this year's spring convocation ceremonies. From Canada's first black female MP to a groundbreaking computer scientist, and from a leading American university president to a remarkable Montreal activist and volunteer, these recipients will join approximately 6,300 graduating students, and take the stage during Spring Convocation ceremonies from May 22 to May 29.
Professor Walter P. Falcon, BSc (Iowa State University), AM, PhD (Harvard University
Doctor of Science
Fr. May 22, 2:30 p.m.
Professor Walter Falcon, Farnsworth Emeritus Professor of International Agricultural Policy and Deputy Director of the Food Security and Environment Program at Stanford University, is an internationally renowned expert in food policy, commodity markets, trade policies, and regional development, whose research is aimed at reducing world hunger and enhancing global food security. He served as Director of the Food Research Institute at Stanford and was Director of the Freeman Spogli Institute for International Studies and Co-Director of the Center for Environmental Science and Policy at Stanford.
Dr. John Blachford, BEng, PhD (McGill University)
Doctor of Science
Mon., May 25, 10. a.m.
Dr. John Blachford is president of H. L. Blachford Limited, a privately-held, diversified company engaged in the design, manufacture, and supply of lubricants and chemicals for the metals, rubber, and plastics industries. Dr. Blachford is also a champion of responsible business and Responsible Care, a global initiative committed to advancing the safe and secure management of chemical products and processes. In 2007, he was named a Fellow of the Chemical Institute of Canada, an award granted to individuals for their exceptional contributions to the chemical professions. A visionary philanthropist, Dr. Blachford contributed the major gift that created McGill's Fessenden Innovation Professorships, and helped create the Trenholme Chair in University Libraries.
Dr. Frances E. Allen, BA (Albany State Teachers College), MA (University of Michigan)
Doctor of Science
Mon., May 25, 2. p.m.
In 2006 Dr. Frances Allen became the first woman to win the prestigious Turing Award, the foremost international award in computer science. Her longstanding research focus on how to automatically parallelize programs has in recent years become a mainstream issue. Working at IBM from 1957 to 2002, Dr. Allen became the first woman at the IT giant to be named a Fellow in 1989. She is also an ACM and IEEE Fellow and a member of the National Academy of Engineering, the American Academy of Arts and Sciences and the American Philosophical Society.
Professor James J. Duderstadt, BEng (Yale University), MSc, PhD (California Institute of Technology)
Doctor of Science
Tues., May 26, 10 a.m.
Nuclear engineer, university president, researcher and author, James J. Duderstadt is one of America's pre-eminent authorities on issues of higher education and the information revolution. As the 11th president of the University of Michigan, Professor Duderstadt is credited with reshaping the school's campus – culturally and physically – creating a more equitable environment for faculty, students and staff, and overseeing the development of major research initiatives, such as the Institute of Humanities, the Institute of Molecular Medicine, and the Davidson Institute for Emerging Economies.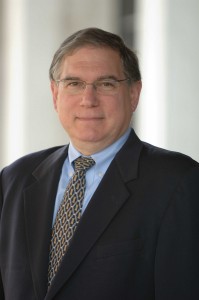 Dr. Lawrence A. Tabak, DDS (Columbia University), PhD (State University of New York)
Doctor of Science
Tues., May 26, 2 p.m.
As Director of the National Institute of Dental and Craniofacial Research (NIDCR, USA), Dr. Tabak has worked tirelessly to promote research on oral and craniofacial health and disease. He has been a leader in developing science policy at the National Institutes of Health (NIH).  As co-chair of the Research Teams of the Future component of the NIH Roadmap, he encouraged innovative team research methodologies that favoured and facilitated interdisciplinary research. Dr. Tabak's major research focus has been on the structure, biosynthesis and function of mucins, a group of molecules that protect all mucosal surfaces of the body.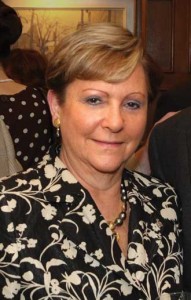 Mrs. Kappy Flanders
Doctor of Laws
Tues., May 26, 2 p.m.
A tireless volunteer committed to the palliative care movement, Kappy Flanders has used her energy, intelligence and conviction in a range of stellar community-based accomplishments with the Jewish community, in Montreal, and for McGill University.  She led the first Women's Mission to Israel (1972), served as President of the United Israel Appeal of Canada (1974), chaired the Israel Cancer Research Fund, was instrumental in founding the Council on Palliative Care (which she currently co-chairs), and established the Eric Flanders Chair in Palliative Care Medicine for McGill University.  A Governor Emerita of the University, Mrs. Flanders received in 2003 the Governor General's Meritorious Service Medal for her contribution to the establishment of the Council on Palliative Care.
The Honourable Jean M. Augustine, BA, MEd (University of Toronto)
Doctor of Laws
Wed., May 27, 10 a.m.
Born in Grenada, Jean Augustine worked as a domestic and clerk while earning an Ontario Teacher's Certificate, and completed a Master of Education Degree at the Ontario Institute for Studies in Education (OISE). In 1993, she became the first black woman to be elected to Canadian parliament. During her term as a Member of Parliament, Jean Augustine held many portfolios, including Parliamentary Secretary to the Prime Minister; Chair of the National Liberal Women's Caucus; Secretary of State for Multiculturalism and The Status of Women; Chair of the Standing Committee on Foreign Affairs and Assistant Deputy Speaker.
Professor Michael E. Porter, BSE (Princeton University), MBA (Harvard University), PhD (Harvard University)
Doctor of Laws
Wed., May 27, 2 p.m.
The Bishop William Lawrence University Professor at Harvard Business School, Michael Porter has been instrumental in developing ideas that enable companies and governments to become more economically competitive. His theories have been adopted by companies and political jurisdictions (including Quebec and Canada) on all continents. His work on the relationship between competition and society has evolved to include research on health care, the environment and philanthropy. He is the founder, Chairman and CEO of the Initiative for a Competitive Inner City, a non-profit, private sector organization that promotes economic development in distressed US urban neighbourhoods. He is also co-founder of the Centre for Effective Philanthropy, an organization dedicated to improving foundation performance.
Melvin Charney, BSc (Arch), McGill University
Doctor of Letters
Thurs., May 28, 10 a.m.
Combining art and architecture, Melvin Charney has inspired discussions on the nature of the urban landscape and the connection between the notion of site and physical location dynamic with his site-specific installations, drawings, montages and texts. Best known for a series of large-scale installations including Les maisons de la rue Sherbrooke (1976) and A Chicago Construction (1982), Charney was appointed Chevalier of the Ordre national du Québec in 2003, for his outstanding accomplishments and contributions to the growth of Quebec. In 2006, he was named Commandeur of the Ordre des Arts et des Lettres, the highest honour bestowed by the French government for individual contribution to culture.
Professor Richard Sorabji, BA, B Phil (Oxford University)
Doctor of Letters
Thurs., May 28, 2 p.m.
Professor Richard Sorabji is one of the foremost historians of ancient Greek and Roman philosophy. Charterhouse and Oxford educated, he first taught at Cornell University before returning to England in 1970 to join the faculty at King's College London, where in 1991, he founded the King's College Centre for Philosophical Studies in order to promote the study of philosophy to the wider public. As founder and director of the international "Ancient Commentators on Aristotle" Sorabji has overseen the publication of over 60 volumes of translation of philosophical texts.  He has served as Director of the Institute of Classical Studies and the British Academy Research Professor at Oxford .
Professor Richard M. Buxbaum, AB, LLB (Cornell University), LLM (University of California at Berkeley)
Doctor of Laws
Fri., May 29, 10. a.m.
Transnational corporations law scholar, leader of the American comparative law community, expert in European law, Richard M. Buxbaum is one of the world's pre-eminent international and comparative law experts. Dean of International and Area Studies at U.C. Berkeley (1993-1999), Buxbaum has taught at the U.C. Berkeley Law School since 1961.  In addition to his distinguished career as a comparative corporation law teacher and scholar, he has been an engaged public interest activist and has litigated for causes such as public housing, free speech and the anti-Vietnam war movement. He has drafted model securities and corporations laws, and been active in various efforts to ensure access to higher education for minority groups.