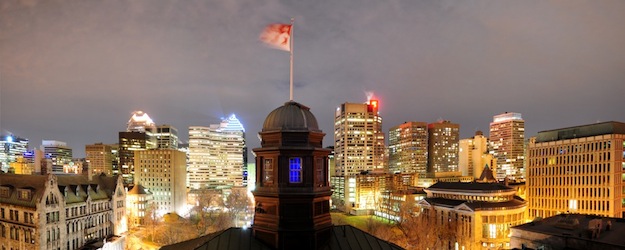 By McGill Reporter Staff
From a resolution at last week's Board of Governors' meeting to a strongly-worded statement from Principal Heather Munroe-Blum, McGill has made clear its opposition to budget cuts recently announced abruptly by Pierre Duschene, Minister of Higher Education, Research, Science and Technology.
The cuts, which would compel McGill to lop about $19 million off its spending between now and the end of April, have been widely denounced throughout Quebec's university community as unworkable and unrealistic..
"We will be working hard to persuade the government to reverse the cuts," Munroe-Blum said in a message to the McGill community. "It is unrealistic to imagine that a top research-intensive university with a broad range of underfunded programs could make such cuts at all, to say nothing of doing so two-thirds of the way through its fiscal year.
"The effect of taking such a cut would be to transfer a portion of the government's deficit to the university system, while undermining dramatically the important educational, economic, research and social contributions of the University."
Board Chair Stuart (Kip) Cobbett said in the open session of last Thursday's meeting that during the Board's closed session there was a lengthy discussion on the cuts and that Board members reacted very strongly before unanimously adopting the following resolution:
"… that the Board of Governors of McGill University deplores the cuts in provincial funding to universities and research granting councils announced by the Minister on December 6 as both excessive and injurious to the core mission of research universities in Quebec, and injurious to Quebec society as a whole , and it insists that the proposed retroactive cuts be withdrawn and that the commitments to university funding that were in place at the time the Board approved the University's 2012-13 budget, be fully restored."
The cuts – 5.2 per cent, or $124 million for the university sector as a whole – announced in the days following the provincial budget, came as a shock to university leadership across the province, which was already trying to figure out how to proceed with budget rethinks following the new government's rollback of the Liberals' promised tuition increase. The additional cuts, because they are supposed to be made in the final four months of the current fiscal year, really amount to a cut of nearly 30 per cent.
Yesterday, CREPUQ, the organization that represents university leaders in Quebec, issued a statement saying it will be technically impossible for universities to impose cuts of this magnitude on their budgets, given that only four months remain in the fiscal year."