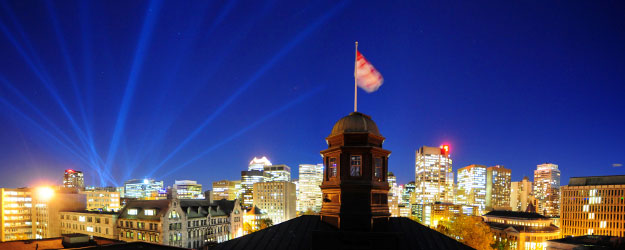 Sept. 6 was a good day for McGill, beginning with the news that the University had secured an $84-million CFREF grant over for neuroscience research. This was followed by the announcement that the provincial government was investing in McGill's plans to open a satellite medical campus in the Outaouais region. The good news trifecta was completed when the annual QS World University Rankings were released, showing that McGill remains Canada's top university.
The University is ranked 30th globally, among the almost 1,000 universities surveyed for the annual report. McGill has been ranked as the top Canadian university for eleven of the thirteen years that the QS/THE rankings have been published, apart from in 2013 and 2014.
The rankings are based on several factors including academic reputation, student-to-faculty ratio and citations per faculty. McGill earned high marks for academic reputation, employer reputation, and the ratio of international faculty and international students. In the rankings by subject, the University scored highest in the Engineering – Minerals and Mining category, placing 13th worldwide.
"We're proud that McGill remains Canada's top university in the QS World University Rankings," says Chris Manfredi, the Provost of McGill University. "Amidst growing global competition to attract the best students, the fact that the proportion of international students is greater at McGill than at any other university in Canada attests to the university's reputation for excellence in both research and teaching."