Eleven McGill researchers have received grants totalling $2.2 million from the Canada Foundation for Innovation's (CFI) John R. Evans Leaders Fund (JELF). The announcement was made on April 11 by Minister of Science Kirsty Duncanat the University of Victoria in Victoria, BC. The McGill recipients will receive matching funds from the Quebec government.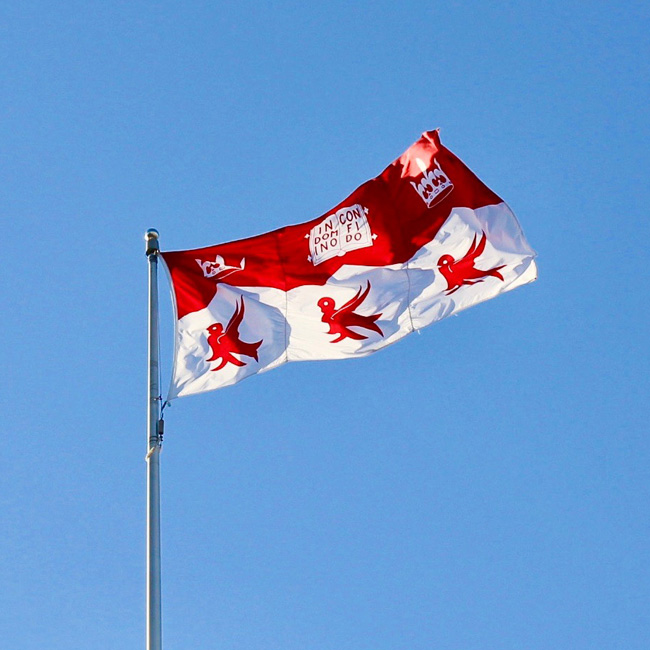 JELF is designed to help institutions attract and retain exceptional researchers by providing them with the foundational research infrastructure to undertake leading-edge research and become leaders in their field. JELF funding allows internationally competitive institutions to maintain a high level of research excellence and innovation in technology. The fund also creates the opportunity for institutions to build competitive support packages for their researchers in need of operating and maintenance costs.
The McGill researchers will receive funding for work in fields including biology, engineering, physiology, animal science, and parasitology.
"I would like to thank the CFI and the government of Quebec for this significant investment in McGill's innovation and research excellence," said Martha Crago, McGill's Vice-Principal of Research and Innovation. "Thanks to their continued support, McGill researchers will have the tools to launch ambitious research programs that can lead to important benefits for society."
McGill's JELF recipients are:
Design and Manufacturing of Lightweight Multifunctional Multiphysics Metamaterials
Dr. Abdolhamid Akbarzadeh Shafaroudi, Department of Bioresource Engineering
$127,000 from JELF; $127,000 matching provincial funds.
Printed and Flexible Electronics Research Lab
Prof. Sharmistha Bhadra, Department of Electrical and Computer Engineering
$67,677 from JELF; $67,677 matching provincial funds.
Assembly and function of membraneless organelles
Prof. Stephanie Weber, Department of Biology
$140,000 from JELF; $140,000 matching provincial funds.
Imaging and control of cardiac excitation
Dr. Gil Bub, Department of Physiology
$207,500 from JELF; $207,500 matching provincial funds.
Emergence of collective cell migration and morphogenesis from coordinated single cell signal transduction
Dr. Arnold Hayer, Department of Biology
$246,000 from JELF; $246,000 matching provincial funds.
Direct electron detector for structural analysis of macromolecular assemblies and whole cells
Dr. Joaquin Ortega, Department of Anatomy and Cell Biology
$740,000 from JELF; $740,000 matching provincial funds.
Advanced traveler general information system laboratory for sustainable urban transportation
Prof. Omid Rouhani, Department of Civil Engineering
$39,946 from JELF; $39,946 matching provincial funds.
Using C. elegans models to understand the biology of aging and pathogenesis of neurodegenerative disease
Dr. Jeremy Van Raamsdonk, Department of Biology
$80,000 from JELF; $80,000 matching provincial funds.
Multi-function platform for dairy cattle analysis combining motion, force and pressure distribution
Dr. Elsa Vasseur, Department of Animal Science
$161,000 from JELF; $161,000 matching provincial funds.
Advanced spectroscopy and microscopy system
Prof. Sebastian Wachsmann-Hogiu, Department of Bioengineering
$196,635 from JELF; $196,635 matching provincial funds.
A Systems Metabolomics Platform for Investigating Gene-Environment-Microbiome (GEM) Interactions
Dr. Jianguo Xia, Department of Parasitology
$194,454 from JELF; $194,454 matching provincial funds.