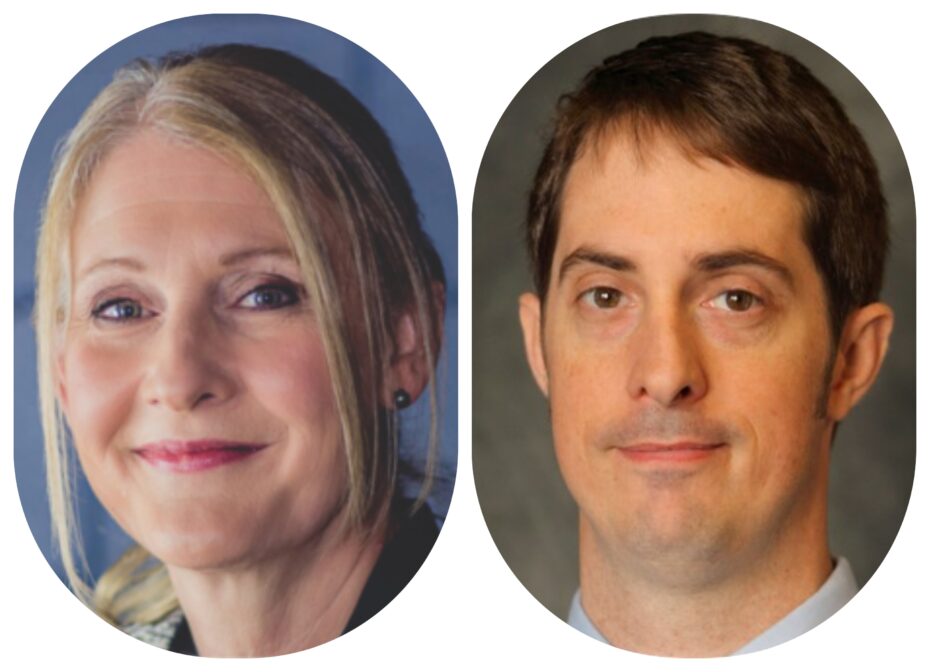 Dr. Lisbet Haglund and Shawn Robbins have both been awarded strategic operating grants from the Arthritis Society. These grants provide funding for projects that have great potential for improving the diagnosis, prevention and treatment of arthritis.
Both researchers are working on projects related to osteoarthritis. Dr. Haglund, Associate Professor of Surgery, Faculty of Medicine and Health Sciences, is studying therapies that may lead to the first disease-modifying drugs for osteoarthritis of the spine. Robbins, Associate Professor, School of Physical and Occupational Therapy, is conducting a randomized clinical trial aimed at identifying the most effective knee implants for patients with osteoarthritis.
"These researchers and these projects hold great promise for the future of arthritis diagnosis, care and prevention," says Dr. Siân Bevan, Chief Science Officer at the Arthritis Society. "We look forward to how this important work will help us solve the unanswered challenges of arthritis."
In 2019-20, the Arthritis Society committed over $4.5 million to arthritis research and the development of researchers and clinicians.
Disease modifying drugs for spine osteoarthritis
Dr. Haglund's project, Senolytic drugs to treat back pain from spine OA, received $300,000 in funding over three years.
World-wide, low back pain due to osteoarthritis (OA) of the spine is the single largest cause of years lived with disability. Current treatments like physiotherapy or medication may reduce pain and slow degeneration of the intervertebral discs in the spine but do not stop the progression of the disease. Senolytic therapy destroys senescent (or arrested) cells that cause inflammation in old tissues, leading to rejuvenation and slower progression of many age-related conditions. Dr. Lisbet Haglund will study two promising senolytic therapies, a natural compound, o-Vanillin, and an approved drug, RG-7112. This study may lead to the first disease modifying drugs for low back pain resulting from OA of the spine.
How different knee replacement designs influence knee movement during walking
Robbins' project is titled The effectiveness of medial pivot knee arthroplasty implants at improving gait and clinical outcomes in patients with knee osteoarthritis: A randomized controlled trial. It received $298,723 over three years.
Over 67,000 knee replacements are performed annually in Canada for knee arthritis and 20 per cent of patients remain unsatisfied after surgery. New implants have been designed, called medial pivot implants, which claim to more closely mimic normal knee movements. There has been limited testing of these implants, so their effectiveness and safety are not clear. Dr. Shawn Robbins will compare knee movement before and after surgery for walking and stair climbing, pain, and physical function between patients who had medial pivot or traditional knee replacement implants. A better understanding of the most effective knee implants will help to maximize patient outcomes, minimize negative side effects, and decrease demands on the healthcare system.
See the Arthritis Society's competition results page.