Once again readers of the McGill Reporter have come through with an excellent selection of titles for our annual summer booklist. With submissions from students, staff and faculty, our list is diverse, at times quirky and, as always, thought provoking. Thanks again to everyone who sent their suggestions! Have a great summer full of sunshine, laughter and great reads!
****
Regular McGill Reads contributor, Abida Subhan of the Dept. of Animal Science and Dept. of Natural Resource Sciences, acknowledges that she won't be reading as much as usual this summer. But she has a pretty valid reason – she became a first-time grandmother earlier this month. "I am pretty sure I will want to spend more time with the little one rather than books, no matter how much I love books," she writes.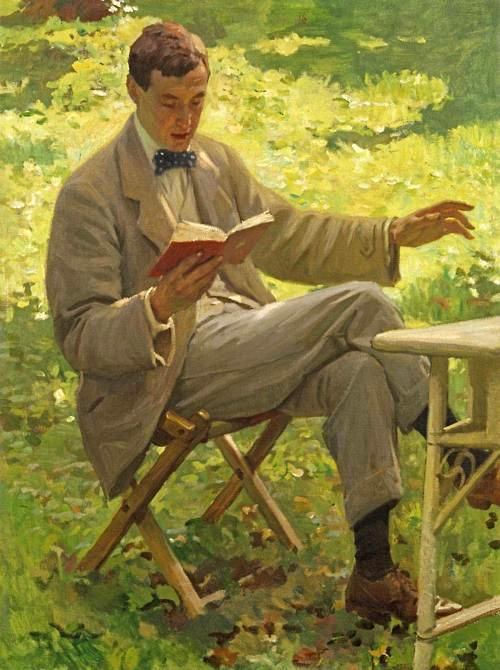 That said, she plans on reading two books, including Pierre Elliott Trudeau's Memoirs. The second book? "My young niece, Aasiya Maryam, is now a published author, so I will be reading her book – The Missing Princess. I am quite confident it will be a good one."
****
Isabelle Lalonde, Administrative Coordinator Scholarships at the McCall MacBain Scholarships and Student Aid Centre says, in terms of reading, "this summer will be light." Lalonde is planning to tackle Crazy Rich Asians, by Kevin Kwan. Lalonde quotes People magazine, which says "There's rich, there's filthy rich, and then there's crazy rich . . . A Pride and Prejudice-like send-up about an heir bringing his Chinese-American girlfriend home to meet his ancestor-obsessed family, the book hilariously skewers imperial splendour and the conniving antics of the Asians jet set."
****
"I just finished Water for Elephants, by Sara Gruen which I happened upon by accident … a great read," writes Karen Sciortino from Enrolment Services. "Next on my list is Richard Schmid's magnificent Alla Prima, a highly regarded book on representational painting.  Also, I think it might be time to re-read To Kill a Mockingbird and A Tree Grows in Brooklyn, two old favourites."
****
Audrey St-Yves, a Master's Student in the Department of Animal Science, is putting the finishing touches on her thesis, so, as she says, "my free time to read is rather limited."
But St-Yves' idea of "limited" might be a little different from that of other people, as she's still eyeing three books not related to her thesis."I will be reading Michael J. Sullivan's The Death of Dulgath to continue the stories about two of my favourite fictional rogues," says St-Yves.
"I will also be finally finishing Hild, by Nicola Griffith, a great novel about Hilda of Whitby's rise to power in 7th-century Britain," she says.
To celebrate completing and submitting her thesis, St-Yves said she hopes to "sneak in" Colin Woodard's The Republic of Pirates, "to give my summer the seafaring flavour of freedom."
****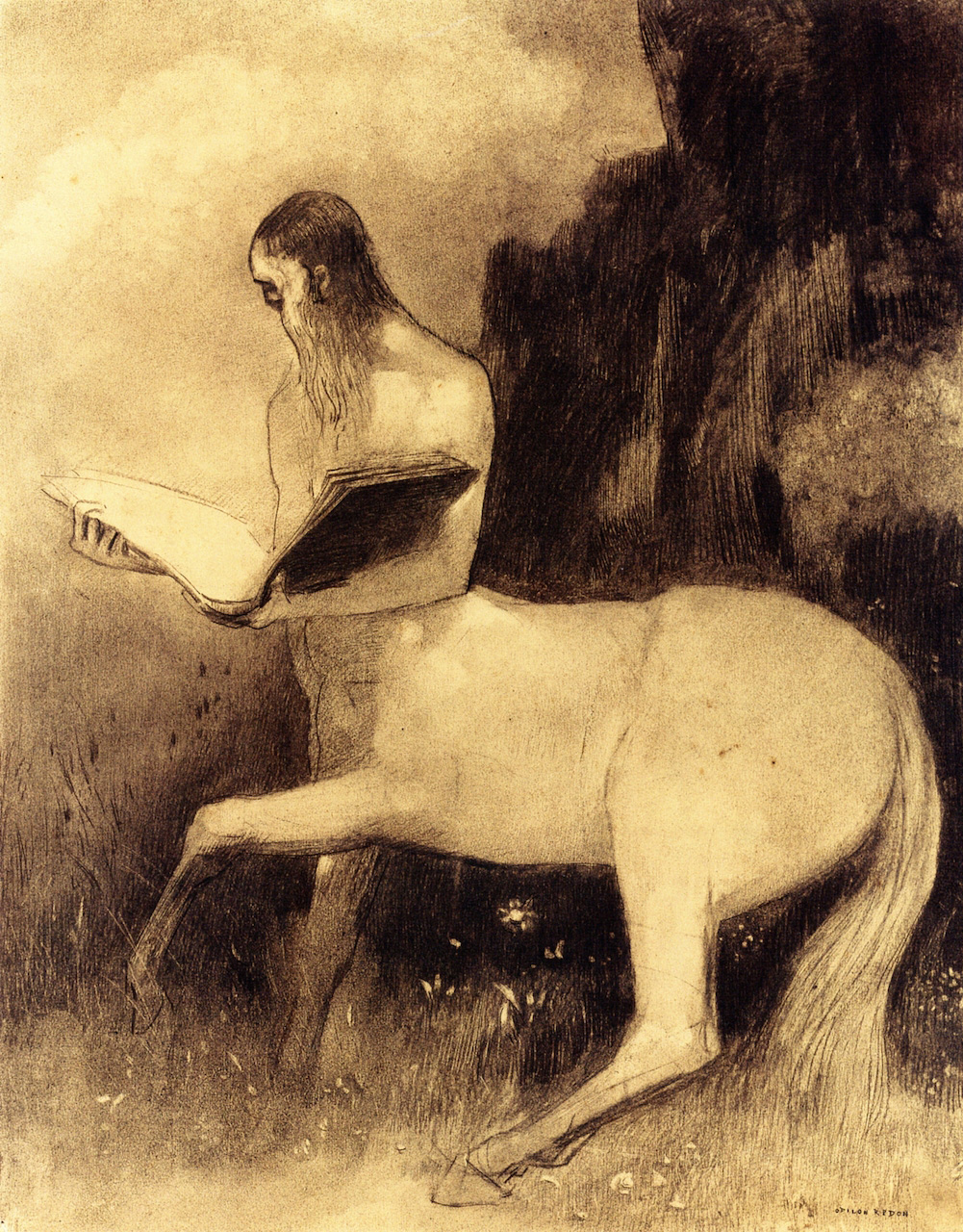 Jordyn Heal, a U1 student in Molecular Biology and International Development, plans to read Time, Love, Memory: A Great Biologist and His Quest for the Origins of Behavior, by Jonathan Weiner.
****
Francisco Uribe, Documentation Technician, McGill University Library, recommends readers pick up !Yo!, by Julia Alvarez. "This is a brilliantly structured novel, in each chapter a different person speaks about how 'Yo" (short for Yolanda) the novel's central character has touched their life," says Uribe. "Each chapter in a different style, the novel is full of humour, insight and wisdom. A charming tour-de-force, and a great fun summer read. By the Dominican-born, U.S.-raised author of How the Garcia Girls Lost their Accent."
****
First-time McGill Reads contributor Julie Fortier, Communications Manager, Facilities Management and Ancillary Services, has already got a jump on her summer reading. "I dived right into beach reading in Cuba last week with The Girl in the Spider's Web (the fourth instalment of the Millennium series and the first not written by the characters' original creator, Stieg Larsson), and the Goncourt Prize-winning Au revoir là-haut," writes Fortier. "A friend is raving (as are critics) about Le lambeau, a first-person account by French journalist Philippe Lançon of his slow recovery after being seriously wounded in the Charlie Hebdo attack.
"I read (McGill alum) Heather O'Neill's Lullabies for Little Criminals a couple of months ago and really enjoyed it so I might pick up another one of hers. Or one of Amor Towles's novels. When A Gentleman in Moscow came out earlier this year, it reminded me that I'd never gotten around to reading his first one, The Rules of Civility."
****
Shona Watt, Sustainability Officer – SPF Administrator at the McGill Office of Sustainability, is looking forward to reading Unsettling Canada, by Arthur Manuel and Grand Chief Ronald M. Derrickson. "I've been meaning to read it for a little while now but this summer I'll have time to really dig my teeth into it," writes Watt. "Since I work in the sustainability movement, it's really important to learn more about colonialism and its effects on Indigenous people, setters' mentality, and how we interact with nature.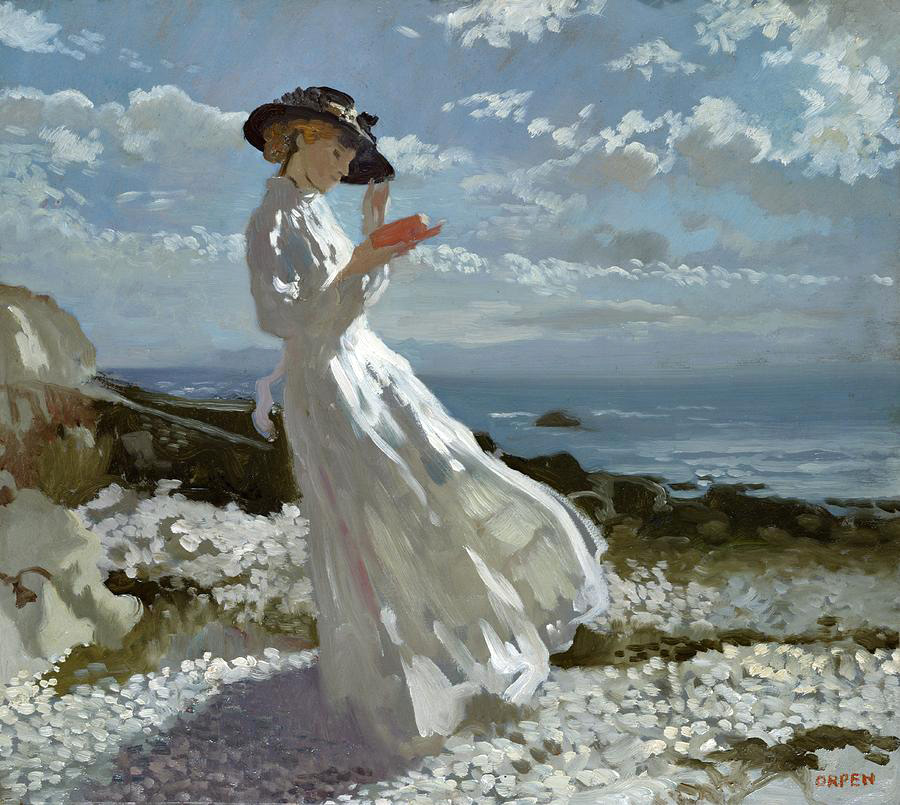 "When I studied Wildlife Biology at Mac campus a few years ago, I learned so much about the intricacies of ecosystems, but not much about how our social inequalities exacerbate natural resource extraction," she says. "I'm excited to read Unsettling Canada so I can better understand and reflect on how colonialism has affected the land that I love. I think that it's important to learn more about Indigenous experiences, as there's a lot of lessons that can help us live in a more environmentally and socially sustainable community."
****
Michelle Grostern, Associate Director, Residence Life, recommends a quartet of books for people looking for literary diversion. "I loved Americanah and Purple Hibiscus, by Chimamanda Ngozi Adichie," says Grostern. "I also just finished Interpreter of Maladies, by Jhumpa Lahiri. Also, Margaret Atwood's The Handmaid's Tale (of course!)."
****
Nick Wilson, Systems Administrator at the Centre for Intelligent Machines, submitted an eclectic list that includes books he's reading, re-reading and hoping to read.
"I'm currently reading The Travellers Cup by local author A.C. Baldwin, as well as re-reading Sir Terry Pratchett's Jingo… It's safe to say Pratchett is being re-read at any given time," says Wilson. "Other books on my To-Read list this summer include Chasing Space by astronaut Leland Melvin, and Crash Test Girl by former MythBuster Kari Byron. I might also finally delve into Ron Chernow's biography of Alexander Hamilton, and failing that I have David Kahn's Kahn on Codes to finish."
Paraphrasing Walt Whitman, Wilson writes "my list is vast, it contains multitudes…"
****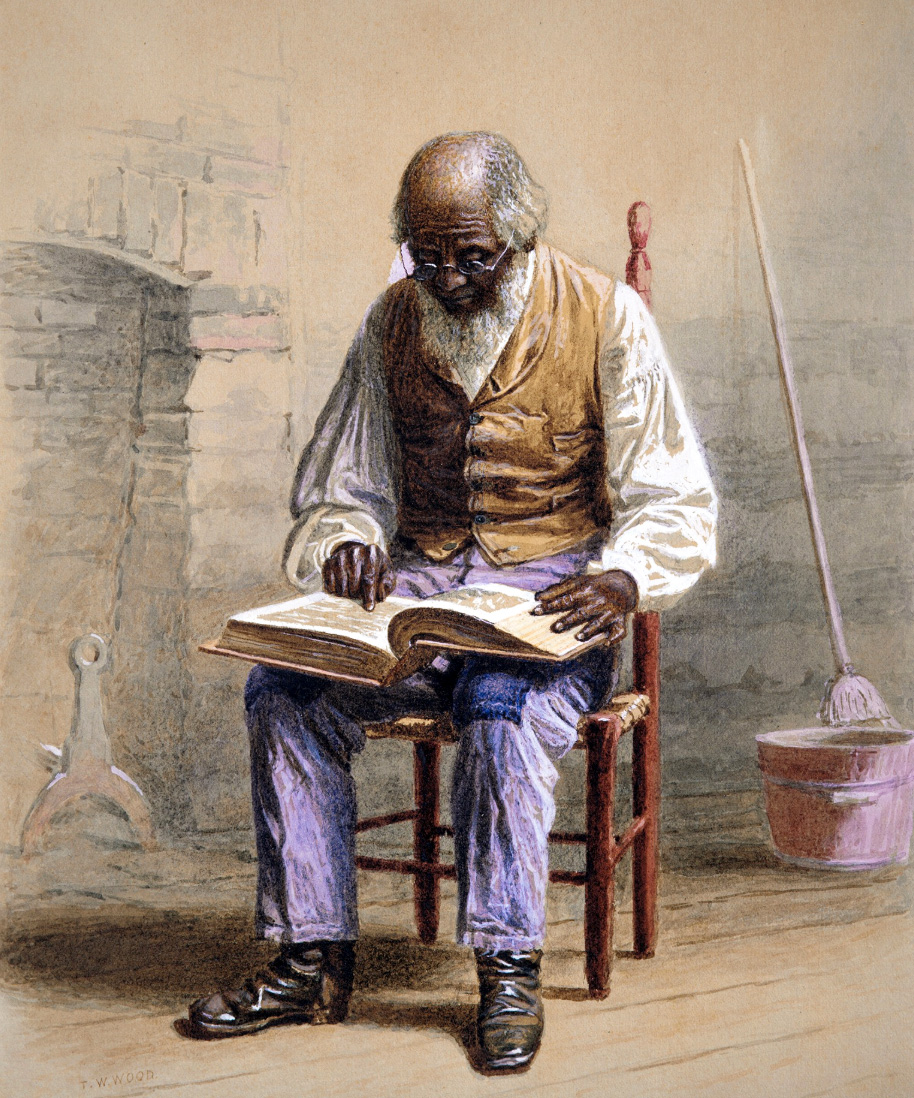 Crystal Noronha, a Research Assistant at the Faculty of Dentistry, is planning to tackle When Breath Becomes Air, a non-fiction autobiography by Paul Kalanithi that explores the author's life and illness, battling stage IV metastatic lung cancer.
****
"I picked up Paige Cooper's Zolitude while on vacation in California earlier this summer," says Paloma Friedman, Publishing Administrator at McGill-Queen's University Press. "It was sitting on the used books cart outside Pegasus Books in Berkeley, and I was delighted to find it there as I have been following this Montreal author's weird creations for a while. While I paid an appallingly low price for it, I discovered that each of her sentences is richer, and stranger, than the last."
****
Merika Ramundo, Communications Officer, McGill University Library, reminds us that the staff in the Humanities and Social Sciences Library recently installed a summer reading book display on the main floor in the Redpath Library Building. "If there are folks who may not have any summer reads in mind yet, please feel free to point them over here," she says. More information.
****
Claude Lalande, Assistant Director, Animal Compliance Office, came in just under the deadline wire with his summer selections.
"After an incursion in the books made into movies last winter, I am back exploring French Québécois LGBTQ+ literature this summer," says Lalande. "I am currently reading the autobiography Trans, by Samuel Champagne, who, after being mother to two boys, realizes that he is a man whose gender was wrongly assigned. Very well written in a lucid straightforward style, it is a very informative book for those who wish to understand a personal account of what led to transition, and life beyond (in about to reach that point).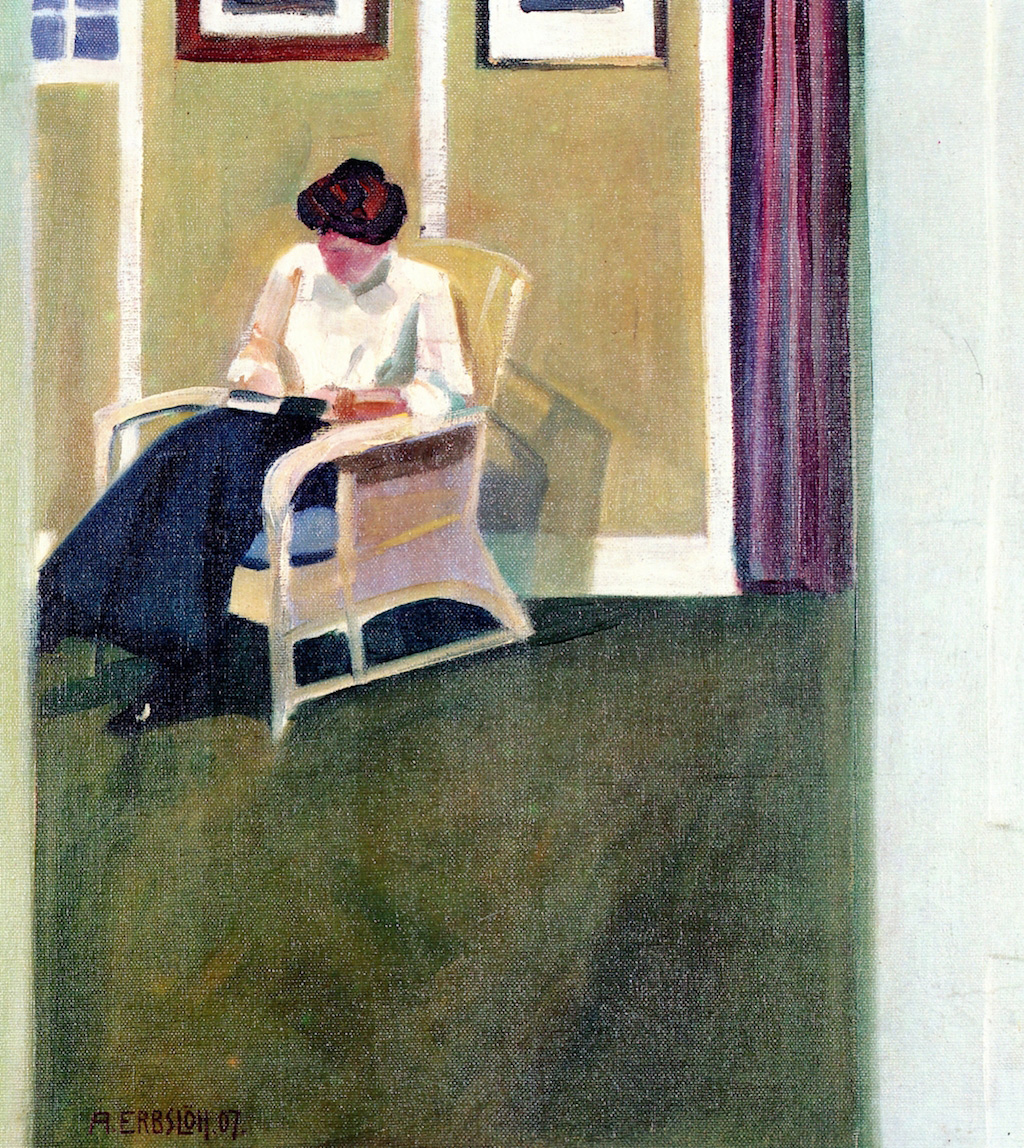 "I also bought a couple books at the first Salon du livre LGBTQ held in May. I bought the second instalment of Daniel French's novel trilogy: Entre le rose et le noir. Being a bit extravagant, I first read the third instalment, Melting Blue Delicious, which is a long letter from a mother to a son who left her life while escaping a homophobic father, narrating a period from the 1960's to the present – full of anecdotes and emotions that the author shares beautifully. This summer's installment tells the same period in the life from the gay son François's point of view. The first instalment, L'eau des nuages, tells the story of an episode in the life of François, now 40.
"Finally, Falaise, by Guy Verville, was my first Coup de Coeur this summer," says Lalande. "It is a novel that hits you in the stomach with bluntness, telling the story of a family created during the sexual liberation of the 1960's, now reunited with the mother and aunt after 15 years, where a brutal last will and testament of the recently deceased father sows doubt and dismay among the children, both legitimate and illegitimate. The story is told with a direct frank dialogue of all participants in this reunion."
****
Meaghan Thurston, Senior Communications Officer, Office of the Vice-Principal (Research and Innovation), has three books lined up this summer; The Mummy Congress, by Heather Pringle; H is for Hawk, by Helen Macdonald; and Peninsula Sinking, by David Huebert.
****
In the coming weeks, Ayesha Baig, Postgraduate Medical Education student in Anatomical Pathology, will read My Feudal Lord by Tehmina Durrani; and Taboo: The Hidden Culture of Red Light Area, by Fouzia Saeed.
****
Another McGill Reads regular, Kendra Gray, Internships Officer at the Faculty of Agricultural and Environmental Sciences' Office of Student Academic Services, submitted a five-book list, starting with Swing Time, by Zadie Smith. "I have loved what I have read of Zadie Smith in the past, and really enjoyed hearing her speak in Montreal last year," says Gray. "In particular, I've enjoyed her comments on different cultures so, in Swing Time, I'm looking forward to reading her portrayal of West Africa (likely Gambia)."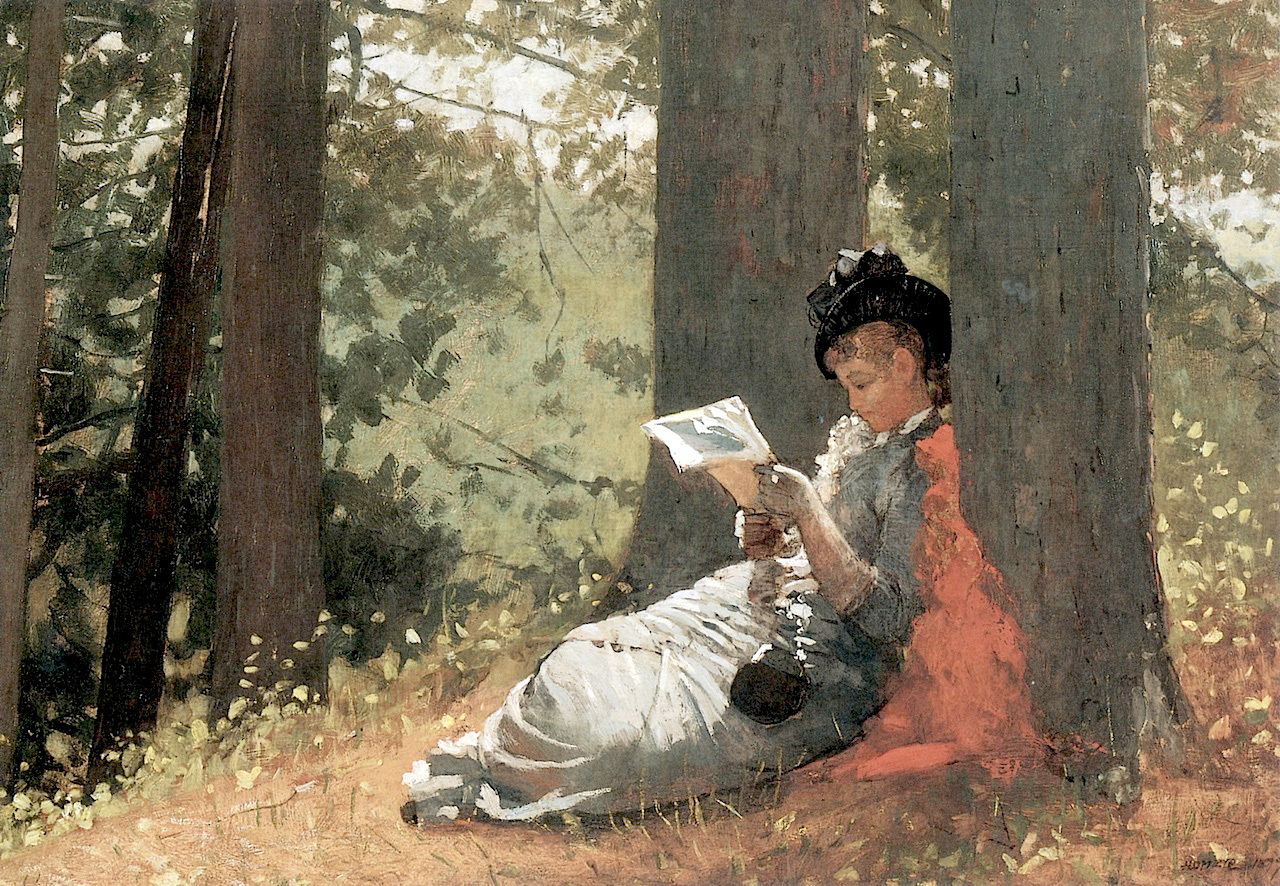 Gray's other selections include:
Under the Udala Trees, by Chinelo Okparanta: "A love story between two girls in Nigeria, I'm looking to expand my knowledge of African literature (in this case Nigerian) and am eager to see how the author tells a story of people seldom represented in literature."
Red Famine, by Anne Applebaum: "While the author says that her book shouldn't been read as a reflection of current events in Ukraine, I look forward to learning the about the history of the Holodomor and also considering the parallels with today."
Fascism: A Warning, by Madeleine Albright: "Given some of what is happening around the world today, how can one not be interested in what Albright has to say?"
And, finally, The Goldfinch, by Donna Tartt:  "This caught my attention first because it won the Pulitzer Prize several years ago, but I'm also interested in reading it and considering the charge that critic James Wood voiced – 'Its tone, language, and story belong in children's literature.'"
****
As per tradition, the last word belongs to Bud Martin, McGill's long-time trend-setter and culture vulture, who took time out from sipping daiquiris from his air mattress, to submit some stellar titles.
"Here's how my Summer 2018 is shaping up, in four books. (1) Room to Dream has a neat alternating format: one chapter of straight-up biography of filmmaker/artist/shed-builder David Lynch (written and exhaustively researched by Kristine McKenna), then one chapter of Lynch's own loopy first-person response. I'm only 50 pages into it, yet Lynch's infectious gee-whiz enthusiasm has already fired me up to make stuff. Like, say, a model rocket launch controller cobbled together entirely from salvaged electronics – except I don't know anything about electronics, so I borrowed (2) Beginner's Guide to Reading Schematics from the Engineering Library. (TK7866 T7 1991, but nobody recall it until I understand relays, please.) As for fiction, I'm way late to the Elena Ferrante party, but I'm finally going to dive into (3)  My Brilliant Friend. (And if it's even halfway as fab as my wife says it is, down the Neapolitan Novels rabbit hole I shall inevitably go.) Finally, late August sees the release of (4) Summer, the last installment in Karl Ove Knausgaard's slender Seasons Quartet and the final stop-gap in the two-year wait for the epic sixth installment of his My Struggle series. That 1,168-page whopper drops in September, so there goes autumn."