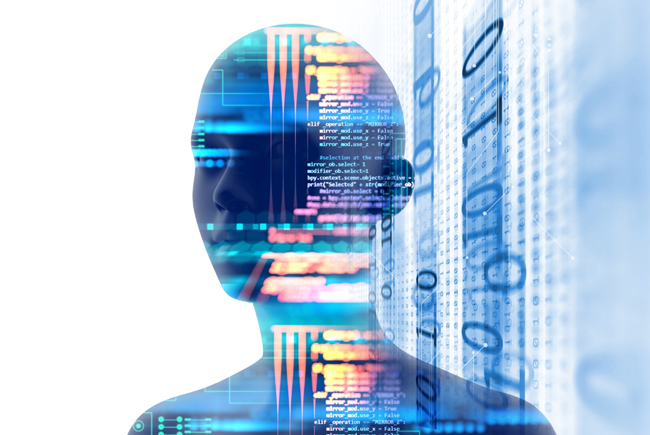 On December 3, the government of Quebec announced $7.5 million in funding for the creation of an International Observatory on the Social Impacts of Artificial Intelligence and Digital Technologies (OIISIAN). The collaborative project will bring top experts in Quebec together to provide an interdisciplinary and intersectoral perspective on the impact of AI and digital technology on individuals, organizations, and communities. Together, the participants of OIISIAN will suggest solutions and provide direction to key decision makers.
The project, led by Université Laval, will collaborate with university and college partners, research centres, organizations, businesses, government institutions, and groups in Quebec, across Canada, and around the world. Nearly 160 researchers, Canadian research chairs and collaborators, including ten participants from McGill, will contribute to and help build the success of this new scientific hub.
The initiative is funded by the Fonds de recherche du Québec (FRQ), in partnership with the ministère de l'Économie et de l'Innovation, allocating $1.5 million per year over the next five years.
Complete list of McGill participants in OIISIAN:
Peter Caines, James McGill Professor, Department of Electrical and Computer Engineering, McGill University; Macdonald Chair in the Department of Electrical and Computer Engineering
Ignacio Cofone, Assistant Professor, Faculty of Law, McGill University
Fabien Gélinas, Full Professor, Faculty of Law, McGill University; Sir William C. Macdonald Chair
Marie Hirtle, Manager, Centre for Applied Ethics, McGill University Health Centre
Richard Janda, Associate Professor, Faculty of Law, McGill University; Associate Member, McGill School of Environment
Yann Joly, Associate Professor, Department of Human Genetics and Bioethics, McGill University; Research Director of the Centre of Genomics and Policies (CGP)
Joelle Pineau, Associate Professor, Computer Science, McGill University; CIFAR Senior Fellow, Program in Learning in Machines and Brains; Research Scientist and Site Lead, Facebook AI Research, Montreal
Doina Precup, Associate Professor, Computer Science, McGill University; CIFAR Senior Fellow, Program in Learning in Machines and Brains; Associate Scientific Director, Healthy Brains for Healthy Lives CFREF; Research Team Lead, DeepMind, Montreal
Emmanuelle Vaast, Professor, Information Systems, McGill University
Daniel Marc Weinstock, Full Professor and James McGill Professor, Faculty of Law, McGill University; Director, McGill Institute for Health and Social Policy