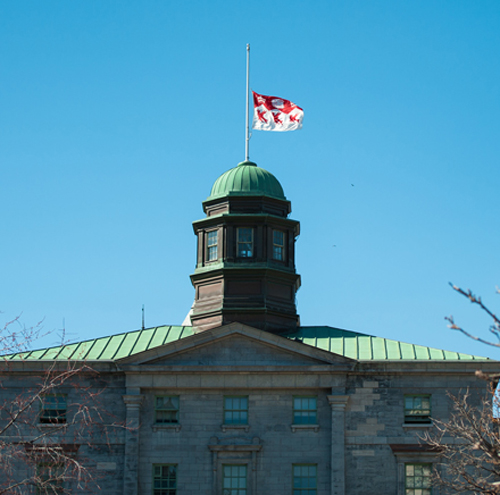 On Friday, April 10, 2015, the University flag atop the Arts Building will be lowered to half-staff in commemoration of the 148 faculty, staff and students killed in the recent attack on Garissa University College in Kenya.
This is the statement Principal Suzanne Fortier made shortly after that brutal attack:
On behalf of the McGill University community, I wish to express our shock and profound sadness over the violence and tragic loss at Garissa College University in Kenya on Thursday, where gunmen killed close to 150 people on the campus. To our students from Kenya, to our colleagues in global academia, and to the Kenyan community in Montreal, I offer our hopes for the safety of your families and friends in the wake of this brutal attack.
If you would like some help in dealing with this difficult time, please remember that the University offers confidential support services for students and faculty and staff.
Sincerely,
Suzanne Fortier
Principal and Vice-Chancellor, McGill University