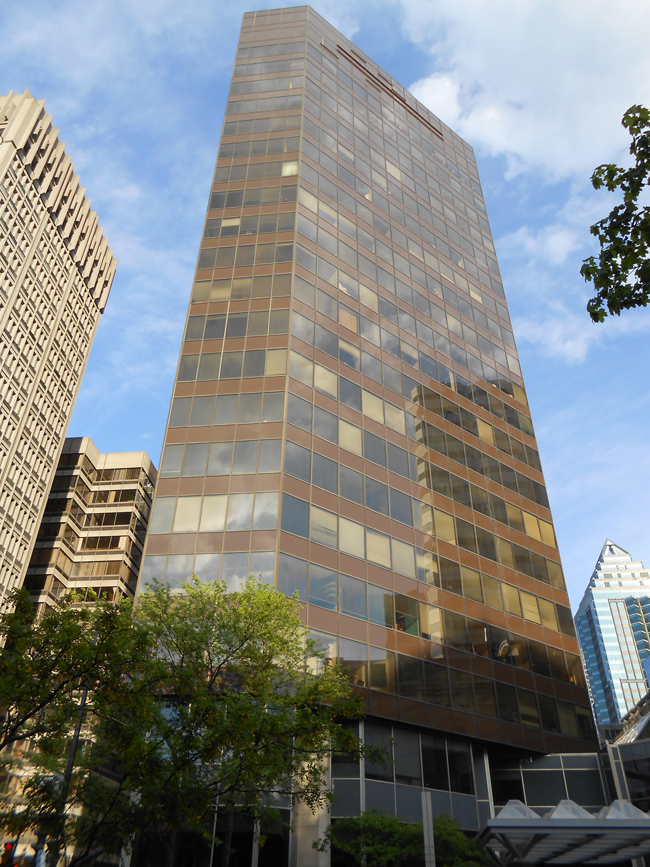 By McGill Reporter Staff
Following authorization by the Quebec government, earlier this month McGill purchased and became the full owner of the building at 680 Sherbrooke Street W., at the intersection of Robert-Bourassa Boulevard.
In 1999, the University purchased in co-ownership from the Industrielle Alliance insurance company a 50-per-cent share of the building. That space consisted of the 12 floors accessible through a separate 688 Sherbrooke St. entrance (Floors 2 to 5, 7, and 10 to 16), where several McGill units are located, including the Faculty of Arts, School of Continuing Studies, Human Resources and IT Services.
The other 50-per-cent share of the building remained with Industrielle Alliance.
The acquisition of the additional 11,500 gross square metres will help reduce the University's space deficit and allow the relocation of other University units to the building.