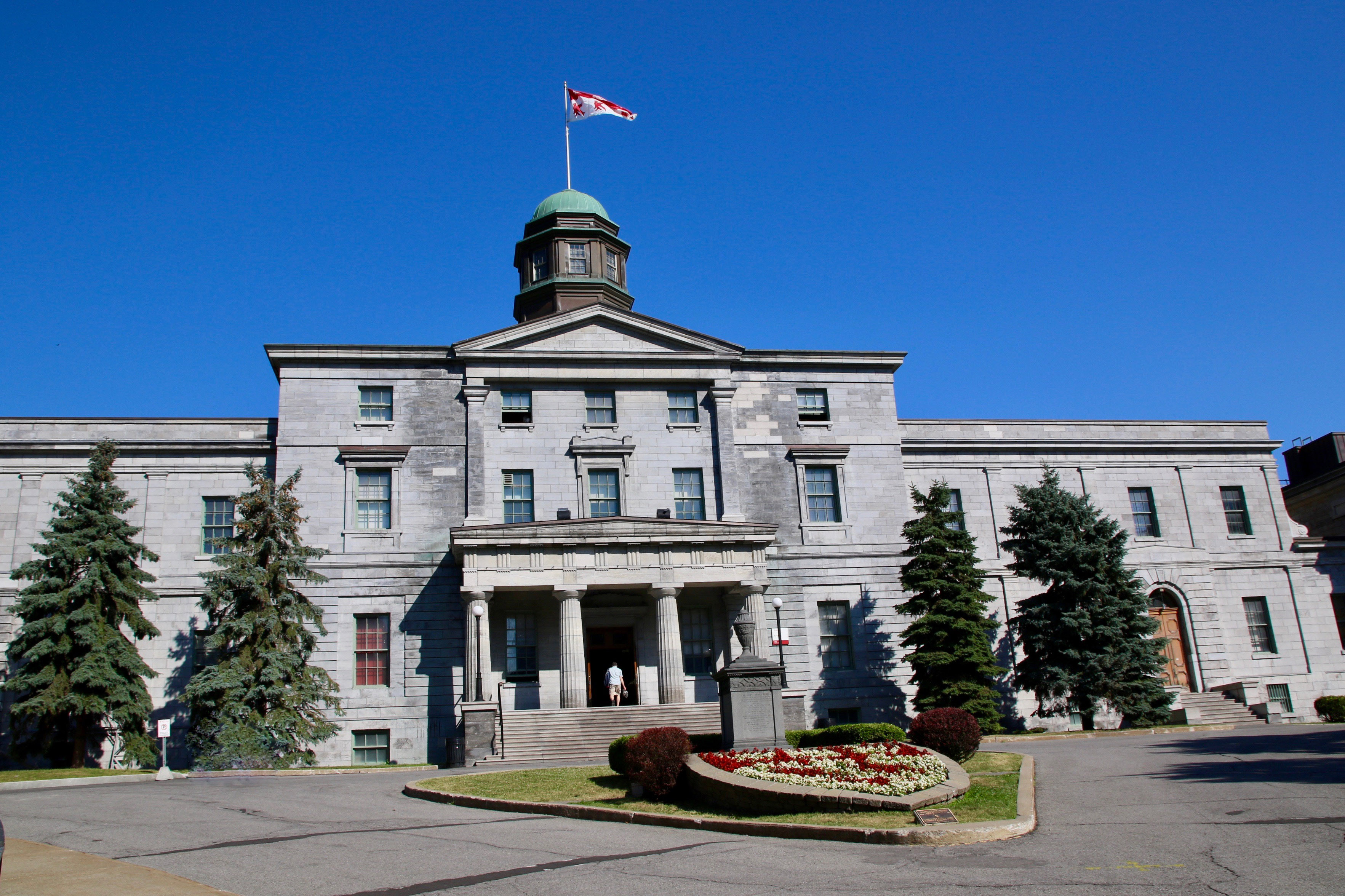 For the 14th straight year, McGill University has been listed as one of Montreal's Top Employers.
The annual competition is organized by Mediacorp Canada Inc., the editors of Canada's Top 100 Employers, to recognize the employers in Greater Montreal that lead their industries in offering exceptional places to work. This year's winners were announced this morning, Feb. 15, with a special magazine insert in the Montreal Gazette.
For Diana Dutton, Associate Vice-Principal, Human Resources, the recognition of McGill as one of Montreal's top employers reflects the University's commitment to its employees.
"Our employees are our most important asset," Dutton says. "McGill University is committed to supporting employee health and wellbeing through our policies and programs, and this has been an even more important focus for us during the pandemic.  We believe that if our employees feel supported, they will be more engaged and connected, and that leads to better outcomes for everyone involved."
Benefits, employee support cited 
The criteria used during the selection process focuses on physical workplace; work atmosphere; health, financial and family benefits; vacation and time off; employee communications; performance management; training and skills development; and community involvement. Employers are compared to other organizations in their field to determine which offer the most progressive and forward-thinking programs.
McGill earned high praise for its programs to facilitate the balance between work and home life – including for new mothers. In addition to its maternity leave top-up payments for new mothers – to 100 percent of salary for 20 weeks – the University makes it easier for new mothers to return to work with onsite child care options, as well as the option to extend their leave into an unpaid leave of absence.
McGill was also cited for its flexible work hours for employees, a 35-hour work week, and reduced summer hours. The University "encourages employees to take time off to recharge with three weeks of starting vacation allowance, moving to four weeks after only three years on the job," the Top Employers citation said. "Additionally, the organization offers paid time off during the summer and winter months, as well as paid personal days that can be scheduled throughout the year."
Prioritizing employee health and well-being
The University also earned top marks for maintaining an internal health and well-being program for employees "which features resources, tools and strategies to help employees adopt and sustain positive mental, physical, financial and nutritional health and social connection." As part of the health benefits plan, employees can access a mental health coverage benefit of up to $2,000 annually – increased from $1,000 on July 1, 2021.
Meanwhile, Mediacorp also noted McGill's ability to adapt to changes brought on by the COVID-19 pandemic, including its webinars and online workshops on topics such as mental health, and transitioning to remote working.
Find out more about Montreal's Top Employers.