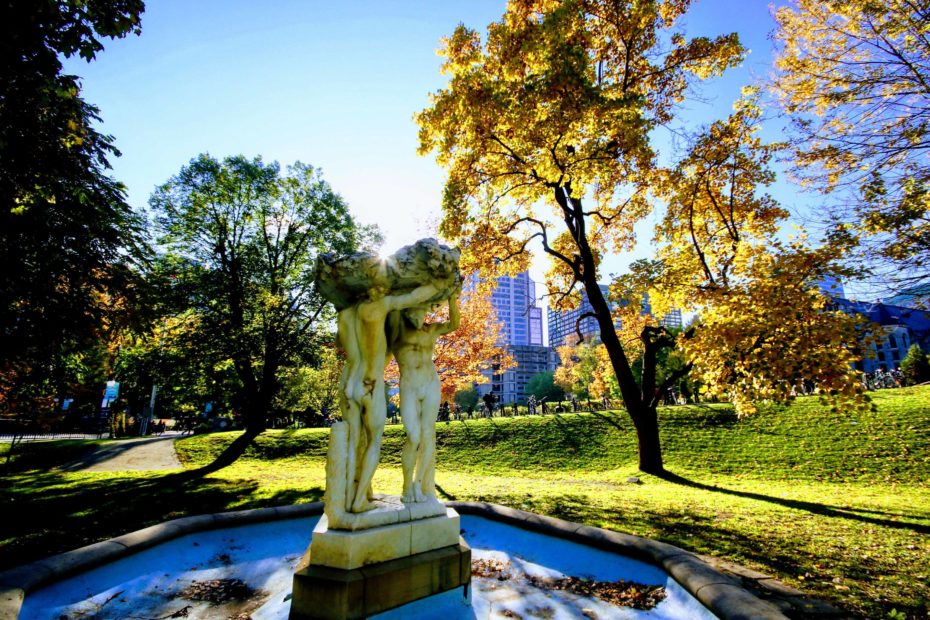 For the second year in a row, McGill was named one of Canada's Greenest Employers.
The 2019 winners, announced Monday, April 15, were selected based on their success across four categories: unique environmental initiatives; efforts to reduce environmental footprint; employee involvement in sustainability initiatives; and how these initiatives are linked to the employer's public identity. Editors from Mediacorp Canada, a publisher that specializes in employment-related periodicals, determined the winners.
"As more young people enter the workforce, more employers are realizing the importance of having sustainable workplaces," said Richard Yerema, Managing Editor for the competition. "Young employees ask themselves 'what will my world look like in 20 years?' – and they expect their employers to do things differently for a better future."
Sustainability embedded within McGill's DNA
Through both formal and informal initiatives, McGill faculty, staff and students have been working to establish and maintain the University's culture of sustainability for decades.
"Building on its past successes, McGill is striving to achieve ambitious long-term sustainability targets," said Francois Miller, Director of the McGill Office of Sustainability. "Staff involvement is integral to McGill's sustainability achievements, as they are part of every major initiative at McGill."
"Being recognized as one of Canada's Greenest Employers reinforces that more and more, sustainability is embedded in the DNA of our University," Miller continued.
That is exemplified by the more than 2,000 community members who met throughout the creation and implementation of McGill's Vision 2020 Sustainability Strategy. Their voices were crucial in establishing the ambitious, yet realistic, goals set out in the Strategy, such as the commitment to achieve carbon neutrality by 2040 and to attain a Platinum-level STARS rating by 2030.
The goals set out in the strategy work in tandem with the long-standing culture of sustainability on Campus to influence everything that McGill does, from the food served in its dining halls and the materials used in its buildings, to the research conducted in its labs.
Concerted effort by students, staff and faculty
McGill currently offers four sustainability-related undergraduate degree options, such as a Bachelor in Commerce in Managing for Sustainability, and more than 90 graduate degree programs in which sustainability is a core subject. As such, sustainability is embedded within the University's line of business: to advance learning and the creation and dissemination of knowledge.
The McGill Sustainability Systems Initiatives, the University's sustainability research hub, furthers this mission by connecting more than 140 researchers across a variety of fields to promote interdisciplinary work. Since 2017, the MSSI has distributed more than $1 million in funding for sustainability-related research.
Staff outside of the University's academic sphere have equally contributed to fostering McGill's sustainability culture. Since 2017, there have been more than 130 certified sustainable events at McGill, while 23 offices have received sustainable workplace certifications, with an additional 30 currently going through the certification process.
"The level of staff engagement at McGill is inspiring," said Shona Watt, Sustainability Officer. "The staff who interact with the Office of Sustainability are always eager to get involved and find new ways to integrate sustainability into their daily tasks."
The University's Sustainability Projects Fund (SPF), the largest fund of its kind in Canada, enables staff to go above and beyond their call of duty by providing the community with seed funding to kick-start sustainability projects. Since its establishment in 2010, the SPF has awarded more than 190 projects with $7 million dollars in seed funding.
Learn more about the Canada's Greenest Employer competition here.