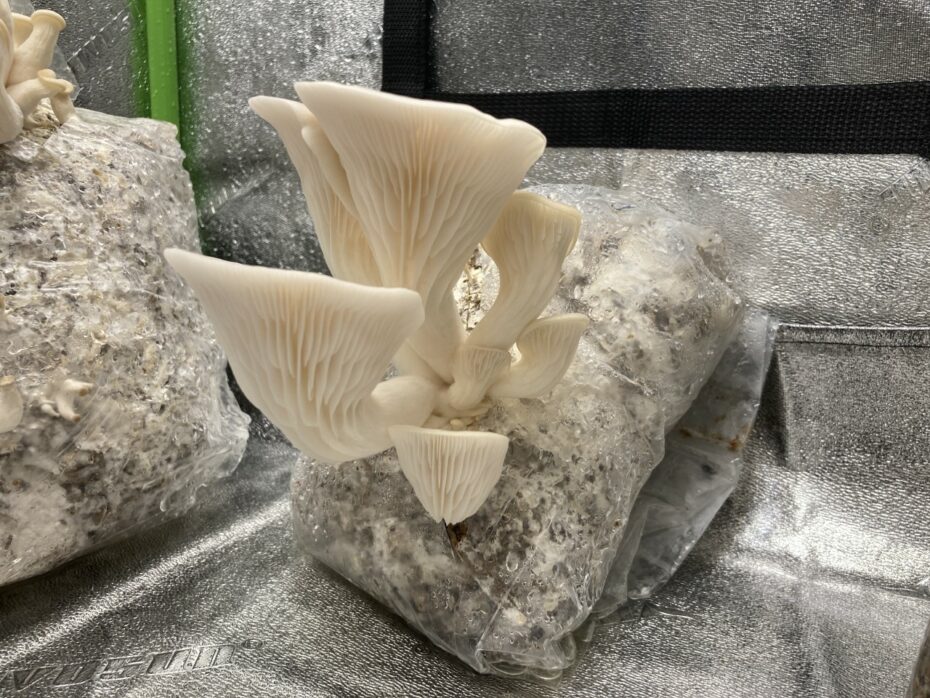 Launched as part of McGill's Bicentennial celebrations, impact200 is a sustainability challenge aimed at turning student ideas into concrete projects to make the world a better, and greener, place. The objective is to address, in particular, the United Nations' 17 Sustainable Development Goals designed to protect the planet, improve lives and end poverty.
The response from McGill students was impressive: 44 teams of between three and six members submitted proposals following the original call for entries in late 2020. Of those, 10 were named as finalists this past April.
The projects focus on alleviating environmental and social problems in myriad ways. These initiatives include everything from converting harmful excess algal bloom into biomass and transforming solid waste into nutrition; to purifying contaminated water and developing a solar mobile refrigerator for clinics in remote regions. The common thread tying all impact200 finalists together is to make the world a better place.
Each finalist received funding and expert mentors to help develop a proof-of-concept during the summer. The impact200 initiative would not have been possible without the generous financial support of the Sustainability Projects Fund, the Faculty of Science, and the Faculty of Arts.
Leading up to the announcement of the winning project in December, we will feature each of the 10 finalists in the Reporter.
Today, we speak with Alex Dolan, a third-year student majoring in psychology, double-minoring in sociology and history. Dolan is the communications lead for the McGill Mycelium Project, an initiative that will convert cardboard waste from the downtown campus into tasty oyster mushrooms to be served in McGill cafeterias and donated to Santropol Roulant, a Montreal community food hub.
Can you describe the McGill Mycelium Project? 
The McGill Mycelium Project strives to combat food insecurity and up-cycle cardboard waste through urban mushroom farming. Our farm, located on McGill University's downtown campus, grows nutritious, food-grade oyster mushrooms with McGill's cardboard waste and provides these mushrooms to a local food drive organization, Santropol Roulant. By selling a small portion of these oyster mushrooms to the McGill's cafeterias, the farm will be financially self-sufficient. We believe this model of urban farming can be implemented in all urban settings, promoting local circular economies around the globe.
Our model is based on upcycling, reusing McGill's cardboard waste to grow mushrooms in small, indoor spaces. We have designed a process that enables us to grow nutritious oyster mushrooms in very small spaces, which can simultaneously serve other purposes – one of our primary locations is in a storage shed at Thomson House, and another in an AUS storage closet. The majority of the mushrooms we produce will be donated to local community organizations such as Santropol Roulant for use in their kitchens, and the expenses associated with growing them will be subsidized by a portion being sold to McGill cafeterias, thus completing the circularity within McGill.
How many people are on the team?
Our team consists of four third-year McGill undergraduates: our Project Management Lead Felix Gottlieb (Physics), our Sustainability Lead Simon Overgaard (Physics), our Communications Lead Alex Dolan (Psychology), and our Implementation Lead Elijah Remis (International Development Studies).
Which of the United Nations' 17 Sustainable Development Goals does this project address? 
Our project addresses the Sustainability Development Goals of Zero Hunger; Sustainable Cities and Communities; and Responsible Consumption and Production.
We address Zero Hunger by providing a majority of our produce to Santropol Roulant, a community kitchen in the Plateau de Montreal. In addition, we provide a model for sustainable urban agriculture that can be implemented in any free closet space around Montreal. Within the context of Sustainable Cities and Responsible Production, our project directly repurposes waste from McGill's downtown campus, and provides a method for carton waste upcycling.
What was the genesis of the initiative?
Our initiative was born from our desire to create sustainable change with simple solutions inspired by nature. In the summer of 2020, Felix and Elijah attempted to grow mushrooms in a closet in their apartment from cardboard waste. Upon the successful growth of these mushrooms, our team was inspired to scale the idea and involve the McGill community to make a more substantial sustainable impact. With the goal of establishing a positive and sustainable cycle of utilizing waste to produce healthy food, the McGill Mycelium Project was created.
Could you tell us a bit about the mentorship phase of the impact200 competition? How did it work, how beneficial was it?
When Impact200 notified us that Louis-Philippe Dessureault, Agronomy Technician at MacDonald Campus, had volunteered to mentor our team we were elated. With experience garnered from his own mushroom growing initiative, Myco-Rise, he was incredibly helpful and provided great advice on how to use agricultural by-products to grow mushrooms. His assistance and expertise guided our growth methods and farm design. For instance, he helped us pick a sterilization method that was best suited for an urban environment, referred us to necessary equipment needed for the farm, and suggested that we use our farms organic byproduct as compost. With his help, we have succeeded in implementing a viable mushroom farm on campus.
What are the biggest challenges the team has faced and how did you overcome them?
The biggest challenge our team faced was finding available space on Downtown Campus to house our mushroom farm. Through extensive and persistent communication, we have connected with various members of McGill faculty and acquired the space we need. We have secured space in the PGSS Thomson House, the Leacock building, and the La Citadelle Residence.
Biggest takeaways?
One of the biggest takeaways has been the importance of communication and working with various parts of the community. This project has brought together agronomy technicians from Macdonald Campus Farm, building managers of McGill's Student Housing and Hospitality, cardboard waste from the Thompson House, various McGill student-run gardens (who plan on using our farms byproduct as compost), Santropol Roulant, and the McGill student body. Without support from the McGill and greater Montreal community, we would not have been able to produce a viable on-campus prototype and make sustainable change.
Where does the initiative stand at present?
The initiative is well under way. We have grown a successful batch of oyster mushrooms from cardboard in one of our team member's apartment and have been perfecting our growth process all summer. As of now, we have officially moved our equipment into the Thomson house and will begin operations on campus within the coming weeks. We have filed the McGill Mushroom Farm club with SSMU and are awaiting their decision. Until then, we are still accepting volunteer applications; regardless of experience, we encourage people to apply online.
Is there anything else you would like to add? 
We are so grateful for the opportunity Impact200 has given us and overwhelmed by the positive reception of our initiative. This year-long process has provided us with significant insight to the fight against hunger and the complexities behind sustainable solutions.
This past year has been a difficult one for the world: aside from the pandemic, global temperatures, wildfires, sea-levels and storms have all set records; these issues have combined to exacerbate hunger, illness, and poverty. The time is now to develop and implement sustainable solutions to global problems.
Many of us feel limited in the global impact we can make, but that is why it is important to think globally and act locally. By implementing a mushroom farm at McGill to serve local needs, we hope to provide a model which can be replicated around the globe, serving global needs.
Watch the videos of all the Finalists of the impact200 Bicentennial Student Sustainability Challenge and vote for your favourite project. Winners will be announced on December 2. Vote here.