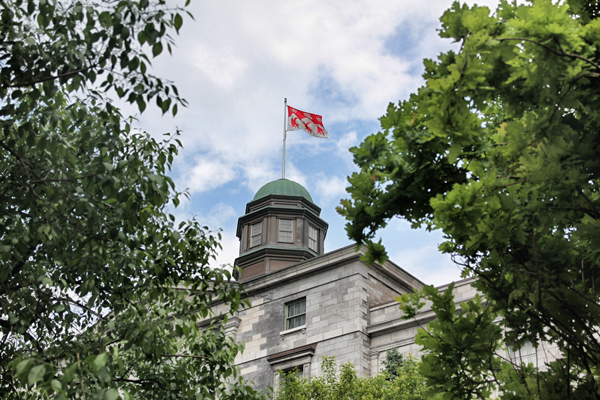 MGill is tops in Canada for increase in high-quality research publications from 2012 to 2015
McGill  ranks first in Canada and 37th globally in the Nature Index 2016 Rising Stars supplement, which identifies institutions showing the most significant growth in high-quality scientific research publications over the past four years.
The Rising Stars supplement to Nature ranks institutions by the increase in their contribution to 68 high-quality journals between 2012 and 2015.
McGill and the Perimeter Institute for Theoretical Physics (67th) are the only two Canadian institutions to make the global top 100 this year. McGill's increase ranks fourth among North American institutions for the four-year period.
The 2016 supplement shows that Chinese institutions are leading the world in rapidly increasing high-quality research outputs, with 40 of the top 100 most improved institutions across the globe coming from that country. The United States – which remains the largest contributor to high-quality scientific papers overall – is second, with 11 entrants in the top 100, despite many starting from a high base. Nine institutions feature from the United Kingdom, and eight from Germany.
The Rising Stars supplement draws on the Nature Index, which tracks the research of more than 8,000 global institutions. Get more information about the Nature Index.