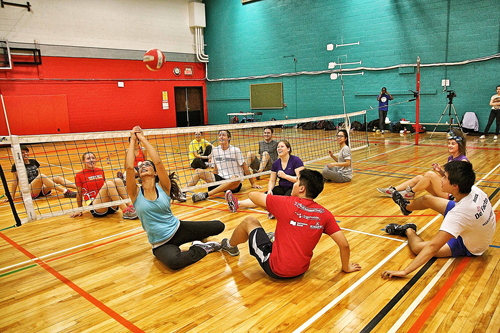 The 2nd annual McGill University Awards for Equity and Community Building were handed out on April 24. Three awards were presented, one in the student category and two in the team category, highlighting the work of students, faculty and administrative staff who are committed to advancing equity and diversity at McGill, and recognizing their efforts to foster a culture of awareness and inclusiveness.
This year's award ceremony was held at Thomson House, with the awards being presented by Glenn Zabowski, Associate Dean of Students, and Lydia White, Associate Provost (Policies, Procedures and Equity).
Winner in Student Category: Jacob Sagrans, PhD candidate, Musicology
Sagrans has been actively, indeed proactively, engaged in equity issues since coming to McGill as a graduate student, showing an outstanding commitment to the promotion of inclusivity in a number of different ways. He is a member of the JBSCE Sub-Committee on Queer People, the PGSS Equity Committee, and is currently President of the Music Graduate Students' Society. What stands out is the number and range of initiatives that he has promoted which are aimed at creating a more equitable and inclusive environment at McGill, including proposals that affect University policies and practices, such as the proposal for a University-wide response protocol in the case of bias-motivated incidents; changes to McGill's mission statement to recognize diversity; and a survey on graduate students' equity experiences, to name a few.
1. Winners in the team category: Chelsea Barnett and Annie Preston, Coordinators of the Rez Project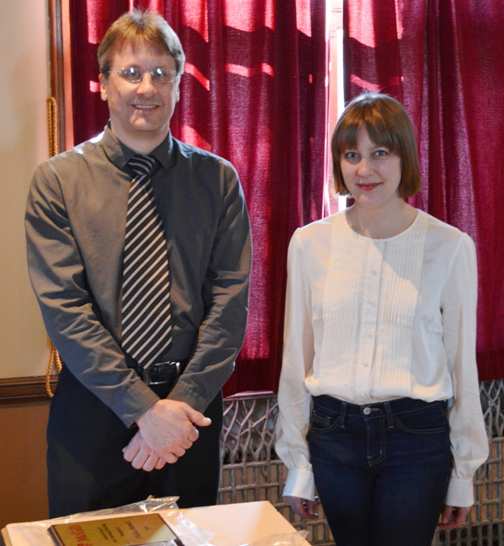 Barnett and Preston were nominated for their joint work as coordinators of the Rez Project in 2013. Part of the Orientation for first-year students in residences, the project introduces and develops conversations about gender identity, sexuality and sexual assault, and teaches students to work together to create safer spaces. Barnett and Preston were responsible for training facilitators, updating training materials and coordinating workshop sessions delivered to over 3,000 students. While the Rex Project has been in effect for several years, Barnett and Preston introduced a number of changes to make it more effective, overhauling the program to make it more accessible and relevant.
2. Winners in the team category: Emily Boytinck and Dan Moczula, Coordinators of Community Engagement Day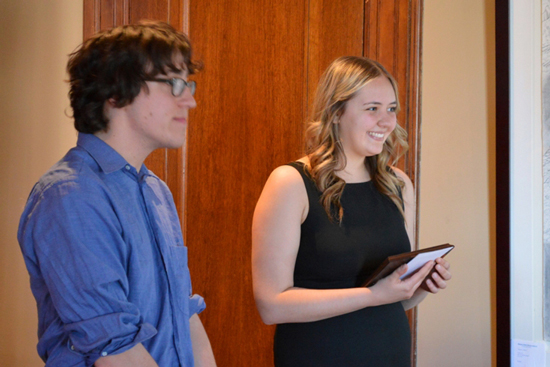 Boytinck and Moczula were nominated for their work as coordinators of the 2013 Community Engagement Day (CED), the second such day at McGill. CED is day when members of the McGill community are encouraged to participate and volunteer in a variety of community projects in the Montreal area. In 2013, there were more than 600 participants taking part in more than 40 projects.
The success of this day is largely dependent on the organization and leadership shown by the two coordinators. Months of careful preparation were involved, prior to the event itself, including finding suitable projects and liaising with them, finding group leaders at McGill, training and supporting them on an ongoing basis, and communicating with the McGill community in order to encourage volunteers (students and staff).