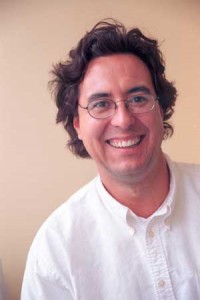 Dr. Mark Ware, Director of Clinical Research, McGill University Health Centre Pain Clinic, Departments of Anesthesia and Family Medicine, has been named as one of two recipients of the 2008 Pfizer Canada Neuropathic Pain Research Awards, a competition which aims to fund and support independent neuropathic pain research in the areas of basic biomedical, clinical and health service and systems sciences.
Dr. Ware's primary research interest is in evaluating the use of cannabinoids for medical purposes. He has received the only two CIHR/Health Canada grants to study the safety and efficacy of smoked cannabis for chronic pain. Dr. Ware has published on the clinical epidemiology of cannabis use for chronic pain, multiple sclerosis and HIV/AIDS, and has presented his work as invited speaker and at workshops and symposia at major international conferences.
Dr. Eric Troncy of the Université de Montréal was the other recipient of the award.
"This awards program recognizes the severity of neuropathic pain as a disease and the important work of some of Canada's leading researchers who are committed to understanding and learning more about neuropathic pain," said Dr. A. John Clark, Medical Director, Calgary Health Region Chronic Pain Centre. "The work they are doing is of tremendous importance to not only Canadian patients but people around the world who suffer from this disease."
Neuropathic pain is a disease caused by injury or dysfunction of the nerves, spinal cord or brain. It is estimated that over 2.2 million Canadians suffer from this chronic condition, often in combination with other types of pain such as fibromyalgia, osteoarthritis and migraine headaches.
Sixteen research proposals were reviewed by an independent committee of Canadian medical researchers, chaired by Dr. Clark. Seven proposals were funded based on ranked scores from the independent review committee. The recipients represent a diverse group of healthcare professionals and scientists committed to furthering research and understanding of neuropathic pain.