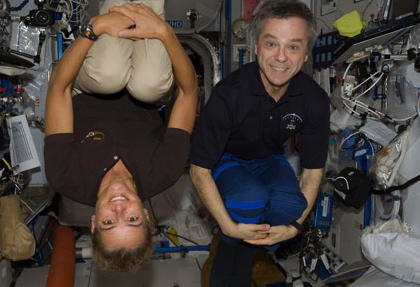 By McGill Reporter Staff
"Excellence" is a word you hear a lot around universities, and not just McGill. So is "innovation." In fact, innovation sometimes seems to be overtaking excellence in use, if not in deed.
Universities are incubators of discovery, which naturally leads to innovation – whether it's in finding new products or tools arising from research, uncovering new ways of doing old things, like teaching, or pushing society to new frontiers of knowledge, creativity and understanding.
As universities compete globally for top students and researchers (and the millions of dollars that often come with them), the pressure to be innovative on many levels has never been greater. Places like Montreal, Boston or California, where there are many institutions of higher learning within a small geographic area, become hubs of innovative activity where expertise is pooled, synergies are created and innovation blossoms.
It's not always that simple of course, but McGill's Innovation Week, Nov. 4-8,  is a chance to showcase innovation as an economic driver and demonstrate how institutions can work together to create new and exciting things.
Like whole neighbourhoods, for example.
Part of Montreal's Innovation Week will feature the Quartier de l'innovation (QI) project driven by McGill and the École de technologie supérieure. Other elements include a high-level panel discussion featuring astronaut and McGill alumna Julie Payette; an important lecture by former U.S. Vice-President Al Gore; and a webcast on the QI project with McGill Principal Suzanne Fortier and Louis Marquis, Acting Director-General of ÉTS.
Seating is limited for the Monday, Nov. 4, panel discussion on Where Knowledge and Creativity Meet, which takes place at the Montreal Museum of Fine Arts at 5 p.m., but the event can be watched via a webcast. CBC Radio's Eleanor Wachtel will talk to six innovative thinkers from a diverse selection of disciplines:
• Nathalie Bondil, Director and Chief Curator, Montreal Museum of Fine Arts
• Boris Brott, symphony conductor and motivational speaker
• Julie Payette, astronaut and engineer
• Simon Rabinovitch, history professor, Boston University
• Marc Tessier-Lavigne, neuroscientist and President of The Rockefeller University
• Lorne Trottier, engineer and entrepreneur
On Tuesday, Nov. 6, Media@McGill will welcome its 2013-2014 Beaverbrook Annual Lecturer, former U.S. Vice-President Al Gore. This free public lecture (which is unfortunately booked solid) will explore the emerging forces reshaping our world – notably the effect of technological advancements on democratic processes.
Also on Tuesday, from 5 to 7 p.m., following 10-week internships with the Social Economy Initiative's "Impact Internship" program, five students will share their experiences in organizations throughout Montreal's South-West borough (Griffintown, St-Henri, Pointe-Saint-Charles and Little-Burgundy), the neighborhood forming the QI.
Held at the headquarters of RÉSO, the organization that helped link these companies with the QI and SEI, this cocktail will be a chance to discuss social innovation and entrepreneurship with students who've experienced them firsthand, local social entrepreneurs and other players in the QI's effervescent social innovation community. The event takes place at 3181 St Jacques St. and some tickets are still available. For more information, please contact Isabelle Péan.
The Wednesday, Nov. 6 webcast, will focus the importance of innovation and the effect of the QI as a novel urban ecosystem. The discussion, from 12:15 to 1 p.m., will cover concrete QI projects that are making a difference today, as well as the grand plan to build an entire city district around collaborative, innovative entrepreneurial success. Students, staff and faculty from McGill and ÉTS can send questions for Fortier and Marquis via this webform and watch the webcast here.
Now in its third year, the Montreal Summit on Innovation focuses on entrepreneurial and technological innovation across Montreal and beyond. This year's Summit, held Thursday, Nov. 7, explores "smart and sustainable grids" from social, economic and sustainable development perspectives. Tickets can be purchased for $250, or $125 for students. The day-long event takes place at the Hyatt Regency Hotel on Jeanne-Mance St., at René-Lévesque Blvd. To learn more about the program, click here.
Closing out the week, an Innovation Luncheon at the Student Centre on McTavish St. will take place from 11:30 a.m. to 1:30 p.m. on Friday, Nov. 8. Students will exchange ideas and showcase McGill's and the QI's work in the southwest region of Montreal.
At the lunch, students will address: Entrepreneurship and Innovation; Sustainable Business Models; Innovative Funding Methods; Community Engagement in Innovation; How to Help Entrepreneurship Flourish on Campus; and What is Innovation?
SIDEBAR: Talking the talk on innovation
By McGill Reporter Staff
Building a better mousetrap is innovation. So is a process to create new human organs from stem cells. In between are myriad opportunities for the new, the different, the transformative products and processes that change our lives, spur our economies and take us places we haven't been before.
We used to just call it progress.
The Montreal Summit on Innovation is one place where ideas and innovations are put on display and synergies are nurtured and grown. Now in its third year, the annual Summit brings together leading lights from business and organizations that can propel innovative ideas into real applications and advancements.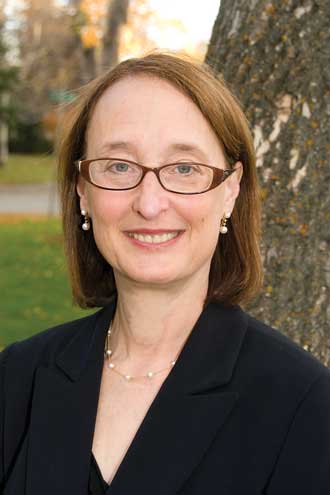 Part of McGill's Innovation Week, the Summit takes place Thursday, Nov. 7, 2013, at the Hyatt Regency Hotel. The day-long event this year focuses on "smart and sustainable grids," which are electricity grids that use information and communications technology to tailor their operation to the needs and behaviours of both power suppliers and consumers in a bid to deliver electricity more efficiently and reliably.
The list of speakers at this year's Summit includes McGill's Vice-Principal (Research and International Relations) Rosie Goldstein, as well as the leaders of smart grid organizations in Canada and the United States, as well as leaders of interested industries, like electric bus manufacturers.
There are still tickets available for this event, and they cost $275 ($125 for students). You can register for the entire day or just the luncheon session here. At the lunch, two topics will be discussed: The importance of smart grids for companies; and the economic, environmental and social impacts of smart grids.
Other topics to presented during the course of the day include the role of governments in developing smart grids and smart cities and how smart grids can help drive a sustainable future.