By Kathryn Jezer-Morton
Evidence suggests that when ambitious young researchers win accolades early in their career, they are more likely to receive increasingly prestigious prizes and awards as their work progresses. It was with this finding in mind that Principal and Vice-Chancellor Suzanne Fortier founded the Principal's Prize for Outstanding Emerging Researchers in 2013. This year, three members of McGill's faculty will be awarded the prize during the Convocation for the Faculties of Arts, Science and Engineering. They are: Prof. Jessica Coon in the Department of Linguistics, Faculty of Arts; Prof. Tomislav Friscic in the Department of Chemistry, Faculty of Science; and Prof. Nathalie Tufenkji in the Department of Chemical Engineering, Faculty of Engineering.
"The Principal's Prize for Outstanding Emerging Researchers was first awarded in 2013 with the intention of celebrating and supporting the work of highly accomplished scholars still in the early stages of their careers," said Professor Fortier. "It is with great pride that we will be awarding this year's prize to three professors who are already leaders in their fields and role models for their students. It is thanks to the ambitious work being done by individuals like these that McGill is internationally renowned for our research intensity."
This prize is the newest of the Principal's Prizes, which include the Prize for Excellence in Teaching, and the Prize for Administrative and Support Staff. The Prize for Outstanding Emerging Researchers was an initiative of the Office of the Vice Principal of Research and Innovation (formerly Research and International Relations), which honours individuals across all disciplines. Up to three Prizes for Outstanding Emerging Researchers are given each year in the form of a monetary prize.
Jessica Coon: Preserving threatened languages in the field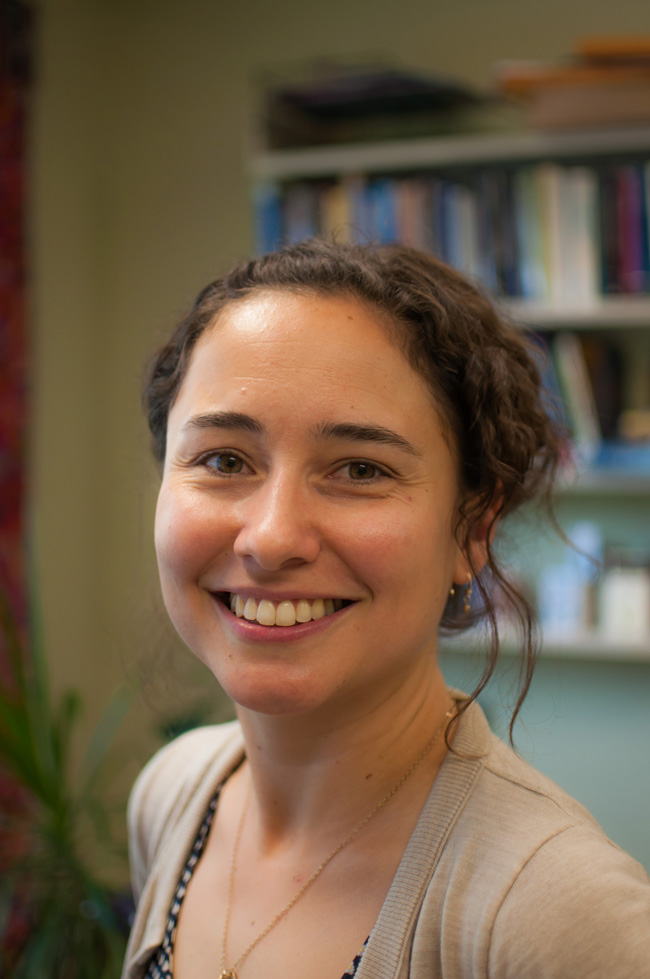 Professor Jessica Coon, Associate Professor in the Department of Linguistics, holds a Canada Research Chair in Syntax and Indigenous Languages. Her expertise lies in the syntax and morphology of languages spoken by Mayan people in Central America, and more recently, Mi'gmaq spoken in Eastern Canada. Beyond taking a theoretical linguistic approach to studying these languages, Prof. Coon leads workshops in communities where these languages are spoken. By combining the study of linguistic forms with the teaching of these languages whose existences are under threat of extinction, Professor Coon combines exceptional fieldwork with essential language revitalization.
Prof. Coon joined McGill in 2011, after receiving her PhD from the Massachusetts Institute of Technology in 2010. Her first monograph, Aspects of Split Ergativity, was published in 2013 by Oxford University Press and addresses core issues in syntactic theory through an investigation of grammatical properties of Mayan languages.
"The Principal's Prize is a great honour, and I feel extremely fortunate for all of the support I have received here at McGill," said Professor Coon. "We all know that research is never done alone, and my own work has benefited tremendously from my colleagues in Linguistics, the Faculty of Arts, and the University as a whole."
Tomislav Friscic: New chemistry for a cleaner and more efficient world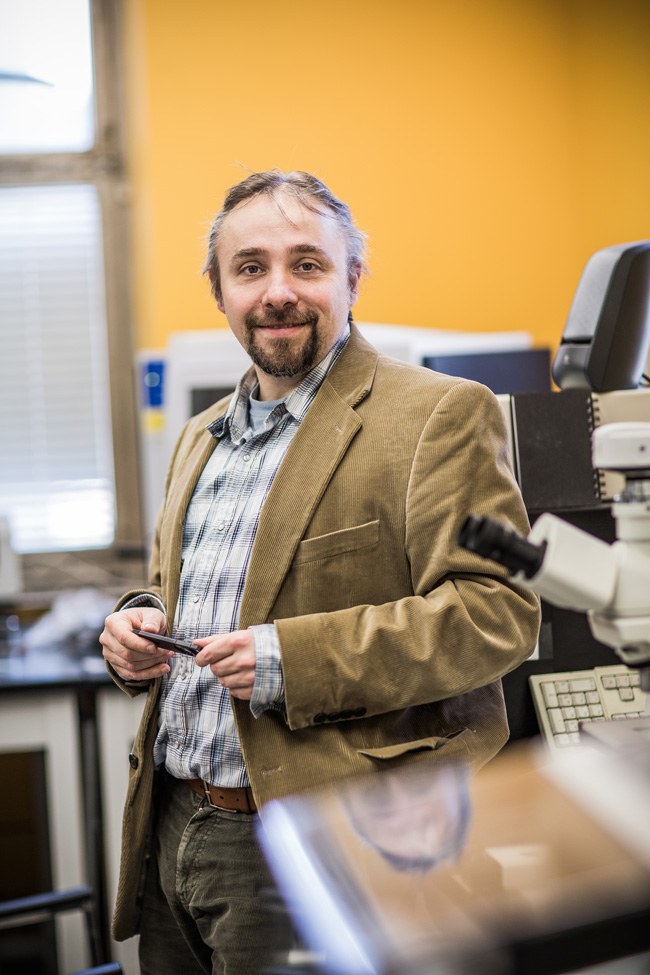 Since arriving in McGill's Department of Chemistry in 2011 from the University of Cambridge, Prof. Tomislav Friscic has been a blur of productivity: He has published 56 papers, eight book chapters, and conducted research that has brought over $2 million in competitive research funding to McGill. His focus has been on green chemistry applications in alternative fuel technologies, carbon dioxide capture, and pharmaceuticals. In particular, Professor Friscic has been involved in the development of solid-state reactions in an area called mechanochemistry – the molecular behavior of materials exposed to stress or use in a mechanical setting.
Professor Friscic is a William Dawson Scholar and a past winner of the Faculty of Science's Tomlinson Scientist Award. What makes Professor Friscic's fruitful first five years at McGill all the more impressive is the collegial and generous approach he takes to his teaching and advising responsibilities. His colleagues have remarked that he is known for his readiness to serve as a mentor and advisor, which has already greatly benefited McGill's scientific community.
Nathalie Tufenkji: Unlocking potential from nanomaterials to cranberries
Professor Nathalie Tufenkji joined McGill's Department of Chemical Engineering after earning a PhD in Chemical and Environmental Engineering from Yale University in 2005. By then, her research had already made an impact in her field; a seminal paper she published in 2004, which presented a new physico-chemical particle filtration model, has since been cited over 600 times and is part of curricula worldwide.
Today, she continues to study the environmental and health risks of the use of nanomaterials, as the leader of an international team of experts working to develop a guideline for the Organisation for Economic Cooperation and Development (OECD) for the testing of nanomaterial leaching into soils.
In addition to this focus, Professor Tufenkji has lately been investigating the potentials of natural extracts for applications in health care. This past year, her discovery that an extract from maple syrup has a synergistic effect making certain antibiotics more effective in fighting infections grabbed international headlines. This finding could have major implications for global health, given that antibiotic resistance is a costly and rising concern that Professor Tufenkji's work could help mitigate.
"I am thrilled and honoured to receive a Principal's Prize for Emerging Researchers," said Professor Tufenkji. "This award recognizes the research efforts and creativity of the outstanding, dedicated students I have had the pleasure of working with over the last 10 years. This award also reflects the fruitful and rewarding research collaborations that are made possible by the world-class research community at McGill and in Quebec."