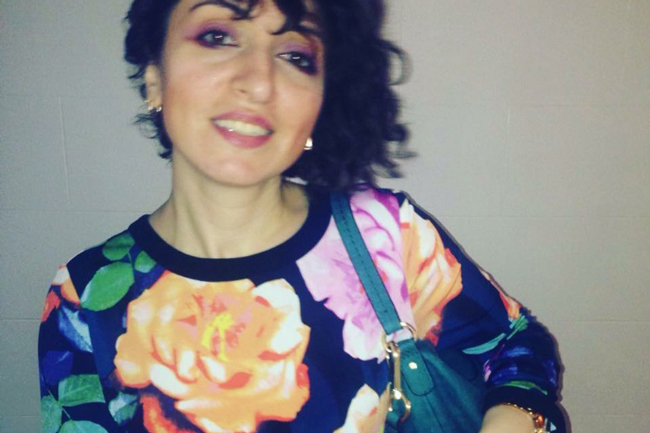 In 2007, Elena Avetisian was graduating from McGill in Continuing Studies, a bright future ahead of her. Today, the mother of three is fighting for her life in a New York hospital, one of the dozens of victims of a senseless automobile rampage through Times Square last Thursday that left one young woman dead.
In New York for a cousin's wedding, Avetisian remained in a coma over the weekend.
A fundraising effort has begun to help provide support the family will need in the coming days and weeks.
"I write this with tears in  my eyes," said Elena's cousin, Anna Avetisian, on the Go Fund Me website set up to raise the needed funds. "Never would I have thought I would be creating a page like this."
As of Monday night, nearly 200 people had raised more than $10,000 of a $20,000-goal in a single day.
Avetisian, 38, was taking pictures one moment, and in critical condition the next, the New York Daily News reported her relatives as saying. Her uncle, Emil Avetisian, 58, said his niece was separated from a group of relatives to buy a stroller for a tired child when the car sped through, according to the Daily News story.
On Friday, a judge ordered Richard Rojas, 26, held without bail on a charge of murder and 20 counts of attempted murder. A U.S.Navy veteran, who had been discharged for disciplinary reasons, American media reported over the weekend, Rojas told police he had smoked pot laced with PCP and declared that he wanted to "kill them all," prosecutors said.
Avetisian's sister and husband are staying in New York to be by her side, her cousin Anna said on the Go Fund Me site. "They will need to travel back and forth in order to take care of the children. Her girls are staying with their grandmother and miss their mother terribly. They need all the help and support they can get at this time."
Another tourist, Alyssa Elsman, 18, of Michigan, was struck and killed on 7th Ave. when Rojas's Honda Accord raced through the busy plaza. Her sister was also injured in the mayhem.